With extensive experience in building award-winning communities, our team of skilled community developers empowers you to connect with your channel partners via partner communities. By leveraging platforms like Salesforce, Jive, Lithium, and more, we create partner communities to help you connect with your partners, share referrals and leads, and allow easy access to gated content. We have helped companies like Alteryx, Centrify, MobileIron, and more share information securely, drive more deals, and boost partner engagement with highly engaging partner communities.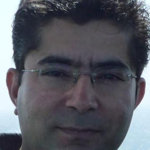 Yogesh Kapoor
Director, Enterprise Applications, MobileIron
I really admire the teams hard work, dedication, and sense of responsibility. It's also been very easy to approach the team, even during late hours, which I appreciate very much.
Anton Chiang
Senior Manager, Community & Support Programs, Centrify
Thank you for your hard work and dedication in helping us launch our new community! The new community looks great, and I am very happy with the partnership and support Grazitti has provided for this project. I've been in the online community management business for almost a decade now, and it is rare to come across a developer partner with your holistic understandings of community management best practices, design, user experience and platform capabilities. Your team has been extremely responsive and capable, and we couldn't ask for a better business partner!
Engaging Salesforce communities for partners, integration with salesforce, Marketo account management, & a SCORM compliant LMS