Our Salesforce
Services
Consultation
Is Salesforce the right platform for you? Can it help you grow from what you are to what you want to be? How much will it cost and what will be the concrete benefits? Contact our certified Salesforce consultants for unbiased answers. They will help you make choices that align with your business goals and objectives
Implementation
You have invested time and money selecting Salesforce. Now is the time to benefit from it through seamless and time-bound implementation. We ensure your company's success with a smooth transition that can tackle change management. Set out on the road to achieving your organizational goals right away
Integrations
Your siloed solutions might be sabotaging user experience. Let us connect those solutions with your CRM through APIs, integration platforms, and customer connectors. It will establish a smooth, flexible, and secure bidirectional information flow between Salesforce and the solutions; providing a omnichannel view of your customer journey
Configuration
Your business is unique, and vanilla Salesforce is rarely adequate to manage it. Thus, the need for configuration. Through configuration, you can ensure that Salesforce adapts to your business, not the other way round. We create new Objects, validation rules, and workflows to ensure Salesforce fits to your processes
Customization
Customization offers you the capability to introduce changes through code, by dabbling into the world of JavaScript, Apex objects, and other advanced tools. We analyze your current processes and dive into code to produce changes that will best suit your needs and add value to your business
Migration
Whether you are planning to migrate from Salesforce Classic to Lightning Experience, or are completely new to Salesforce, we can assist you better. Our Certified experts have successfully completed 300+ migrations. We can help you migrate from any platform to Salesforce in a smoother manner and with zero data loss
Optimization
Salesforce is an ever-evolving platform. Making the most out of your investment means staying on top of updates, which entails taking the complete advantage of latest features and components. It also means fine-tuning workflows, rewriting code, and generating reports. We can optimize your Salesforce instance to support your business goals and objectives
App Development
Businesses can run their processes more efficiently without making big changes into their instance. Apps make it possible. We develop best-in-class AppExchange solutions to add new capabilities to your Salesforce instance. Our apps increase customer loyalty, ease communication, and provide powerful data analytics
Are you confident that a new configuration or app will not break data flows? If not, our QA services can give you the peace of mind. We have deep expertise in testing and can ensure that your Salesforce implementation, customization, optimization, configuration, migration, or integration is standards-compliant, secure, and reliable
Migrate to
Lightning

Our Customers Love Us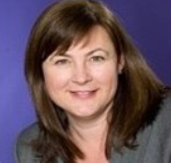 Grazitti and Marketo Support have successfully partnered to rollout rich functionality and support Portal. Beyond core development skills to implement business functionally in SFDC Service Cloud and Customer Community, the Grazitti team has been a valued contributor to recommend technology such as Solr text search, workflow optimizations, and web creative design.
Patricia Lughezzani,
VP, Customer Support,
Marketo Inc.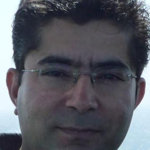 I really admire the team hard work, dedication and sense of responsibility. It has also been very easy to approach the team, even during late hours, which I appreciate very much.
Yogesh Kapoor,
Business Applications Manager,
MobileIron
Right from start the Grazitti team gave us the confidence that we do not need to have a plan B. Once things started rolling – they were able to accommodate a number of requirements that were made by the operating teams within the timeframe.
David Skyberg,
Product Manager,
Ping Identity
Very customer-focused team, broad skill set, able to handle most technical challenges, nice guys to work with!
Daniel Greenberg,
Principal at CMO-ToGo,
CMO-ToGo
Grazitti's expertise with both Salesforce and Apttus has helped increase sales efficiency, maximize our ROI on both the platforms and improve our sales processes tremendously.
Alvin Ayusa,
Senior Manager, Automation,
Alteryx
I have been very impressed with the quality and speed of work from Grazitti. Working with Grazitti has been instrumental in the creation of Optiverse, and your work will continue to be crucial for fine-tuning the community user experience.
Amanda Swan,
Community Manager,
Optimizely Inc.
Our Expertise Is In
Get a crystal-clear view of lead flow, track leads won/lost, and identify cross-sell/upsell opportunities by conducting white space analysis. Close deals at lightning speed.
Retain more customers by providing proactive, personalized support and monetize functions through analytics-backed thorough understanding of customers.
Steer the complete customer journey on a single platform by delivering the right knowledge at the right time. Leverage customer data to do more targeted advertising and improve customer experience.
Ameliorate customer, partner and employee engagement with communities that boost their self-service experience and encourage successful team collaboration. Thus, build a sustainable brand.
Einstein Analytics
Get predictions and recommendations specific to your business process. Identify opportunities, obtain insights, and thwart problems before they erupt to connect better with your customers.
Why Us
Your Success

Comes First

Three things define us: Customer-centricity, focus on research, and a penchant for asking questions. These qualities allow us to communicate regularly, and deliver in your budget and time.
We Are an ISV

and Cloud Alliance Partner

We have been associated with the SFDC for several years and enjoy a reputable partnership. In fact, for several years, we have been an Associated Cloud Alliance Partner.
We Leverage Our Industry

Experience to Deliver Solutions

Having worked in a number of verticals, we are in a position to gain an understanding of your pain points and offer well-researched and tried-and-tested solutions.
We Have Expertise Across All

Products

Grazitti has 10+ years of experience in crafting innovative solutions on the Salesforce platform. Whether you are planning to set up a service cloud or leverage the power of Einstein Analytics, we are your trusted partners with cross-product expertise.
Our Solutions Are

Holistic

Your CRM, Community Cloud, and CPQ do not exist as standalone implementations. We work with you to understand the role, each Salesforce component plays in your business, to suggest solutions that fit in the bigger picture
Our Project Success Managers

Ensure Seamless Delivery

Be it hours, billing, or a smooth relationship, our product success managers keep you on the top of developments in your project. We emphasize clear and frequent communication. Our goal is to keep you updated throughout the duration of your project.
From Our Blog
"As we've traveled the world, and as...
06 Dec 2019
in
Dreamforce
Dreamforce is a platform where all the T...
13 Nov 2019
in
Dreamforce
Dreamforce, the annual Salesforce event ...
23 Oct 2019
in
Dreamforce
Visit Our Blog
Datasheet