Welcome Keynote
The Community Transformation: Turbocharging Your Business Strategy With New-Age Communities
Take a deep-dive through the history of Grazitti and how we're entering into the new era of communities-Communities 3.0.
Here's what you'll learn:
The journey to communities 3.0: What's changed?
How innovation & tech are playing a big role in online communities
How Blockchain, Metaverse & Web 3.0 are taking over the world of communities
Alok Ramsisaria
CEO
Grazitti Interactive
Pablo Gonzalez
Co-Founder, CMO
Be The Stage
Guest Keynote
From 0 to Community in 4 Weeks: A Strategy That Even Your CFO Will Love!
Learn all about creating thriving online communities that bring ROI to the table, in just 4 weeks!
Here's what you'll learn:
How to launch a thriving online community in 4 weeks
How to incorporate an online cohort to accelerate the results of your community (and have the launch pay for itself!)
The next steps once the 4 weeks are over, and how to ensure engagement within the community
Panel Discussion
The Ultimate Technology Infrastructure for Communities 3.0
Tirza Austin
Senior Manager, Online Community
American Society of Civil Engineers
Vishal Sharma
CTO
SearchUnify
Michael Puhala
VP of Solutions Strategy
Khoros
Garima Aneja
Lead-Product Marketing
SearchUnify
Our panelists discussed the importance of using the right stack to host your online community.
Here's what you'll learn:
Identifying the hidden challenges with your technology stack
Things to consider before you invest $500K in a community platform
Questions to ask your vendor when evaluating for security, data governance and integrations with current technology infrastructure
Panel Discussion
Chief Community Officer is the New CMO. A Fad or a Fact?
David Edelman
Senior Professor of Business Administration
Harvard Business School
Ankush Jasuja
Senior Marketing Manager
Grazitti Interactive
Kt McBratney
CCO & Co-Founder
OwnTrail
Our panelists shared key insights on how the roles and responsibilities of a Chief Community Officer are evolving.
Here's what you'll learn:
How to make meaningful community investments?
The role of a CCO, and how it impacts community growth?
The role of a CMO, and how it's different from a CCO?
Panel Discussion
Driving True Community Value With Women Leaders
Vidula Khanna
Community Moderator
Grazitti Interactive
Nikki Thibodeau
Sr. Community Strategist
Shopify
Nicole Saunders
Director of Community
Zendesk
Our awesome panelists discussed online communities have proved to be instrumental in encouraging women entrepreneurs. And how they've risen above societal notions with communities.
Here's what you'll learn:
Insights on how women are shaping the world of communities
Uplifting women via online communities: A deeper dive
Exploring the Unexplored: How communities are a blessing for women entrepreneurs
[Product Launch]
A Walkthrough Featuring Out-of-the-Box Use Case of KaseSync
Vikas Bedwal
Technical Lead
Grazitti Interactive
Ram Goyal
Program Manager
Cohesity
Amisha Makkar
Marketing Specialist
Grazitti Interactive
Here's unveiling our star product, KaseSync for you.
Our amazing panelists talked about the business use cases of KaseSync, its functions, and how it creates a bi-direction flow of information between your community-CRM.
Here's what you'll learn:
How KaseSync works
The importance of integrating your community with CRM
How KaseSync enables brands to deliver stellar customer experiences
Spotlight Session
The Metaverse Molecules: How Communities Will Shape the Future of UX
In this session, Todd dissects the metaverse molecules and explains their role in making community experiences more cutting-edge.
Here's what you'll learn:
NFT in Communities: Spearheading Engagement and Delivering a Stellar CX
Web 3.0: The New Era of Online Community Building
The Emerging Role of Community Managers in Crypto Communities
Todd Nilson
Online Community Strategist,
Clocktower Advisors
Panel Discussion
Decoding the Tomorrow of Communities With Future Predictions
Jephtah Abu
Product Community Manager
AhoyConnect
Yurii Lazaruk
Community Manager & Consultant
CodeControl
Jeffrey Roe
Community Manager
Brightcove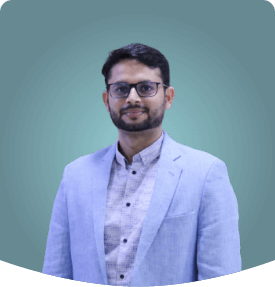 Nikhil Sharma
Associate Director
Grazitti Interactive
Our amazing panelists discussed all the upcoming innovations and technologies that will take your community game a notch higher.
Here's what you'll learn:
The expected innovations and advancements in the community landscape
How to make the most of these advancements to re-engage users
How communities are the next big thing for better UX
Panel Discussion
Determining the True Value of Brand Advocates in Communities
John Summers
Founder
Comunify
Neha Agarwal
Community Consultant
Ex-Quora
Vidula Khanna
Community Moderator
Grazitti Interactive
Our awesome panelists discussed how customer advocacy can lead to increased retention rates, ROI, and purchase intention.
Here's what you'll learn:
The right strategy to build an army of brand advocates
Understanding the reason customers share positive feedback based on their experiences.
The impact of brand advocacy on the growth of your business
Jenny Weigle
Chief Community Officer & Strategic Consultant,
Jenny.Community, LLC
Guest Keynote
How To Conduct A Listening Tour in Online Communities
Explore all about the tips to conduct listening tours in communities using the right tricks and tactics.
Here's what you'll learn:
The meaning of a listening tour, its importance, and its impact.
Why is it essential for digital communities to spend time listening to their members and following the proper process for maximum results?
Capturing and summarizing feedback from a listening tour-the right way. Tips & tricks to convey feedback received to stakeholders.
Ask Me Anything
Community Triage: Roadblocks in Building a Robust Online Community
Reina Pomeroy
Sr. Director of Community
GoodInside
Lauren Hagerty
Senior Director of Marketing
& community PowerToFly
Laís de Oliveira
Head of Community
3i
Varun Luthra
Country Manager, ANZ
Grazitti Interactive
Join community leaders as they answer any question that comes to your 'community-curious' minds.
Here's what you'll learn:
How to overcome the challenges of online communities now and in the future
How ever-evolving customer and market trends impact user behavior in online communities
Understanding the nuances of building a robust community
Fireside Session
Integrating Online Communities to Build a Cohesive Strategy for Success
Explore more about how integrating your community with other tech systems lets you track how engagement activities influence business goals like revenue and retention.
Here's what you'll learn:
Why integrating online communities is the best way to build customer-centric experiences
How to put integration to give sales and support teams a complete picture of the customer lifecycle
DATA: Your not-so-secret weapon - How integration proves this
Andrew Mishalove
VP of Community
Mattilion
Scott K. Wilder
VP Customer, Partner, and Community Engagement
Base.ai
Guest Keynote
Community-Powered Learning
Explore the key metrics that define why online communities are the perfect medium to understand a student's approach and keep them engaged for unhindered learning.
Here's what you'll learn:
How online communities have made it easier for institutions to simplify learning and address the student's issues in real-time
How institutions are delivering personalized experiences to students and educators
How the traditional modes of education are shifting from learning in colleges and universities to remote learning via dedicated online communities and platforms.
Closing Keynote
Explore the key insights from all the sessions in this insightful closing note.
Shivraj Asthana
President,
Grazitti Interactive
Our Hosts
Guncha Kishore
Senior Content Strategist,
Grazitti Interactive
Sana Sachdeva
Marketing Specialist,
Grazitti Interactive