We like ninjas who love to work hard and party harder! If you like solving problems, are absolutely crazy about learning new stuff, and don't mind a trial by fire sort of initiation, then we want YOU! Grazitti offers diverse opportunities which range from Marketing Automation to Creative Content, Web Development, Sales Optimization, and even Professional Wall Scaling. So don't be shy, attach your resume and hit send!
 While you are at it, here's why we have the best ninja army:
There's a special spot reserved for the masters of the coveted art of Ninjutsu. Get rewarded for your hard work with biannual bonuses, half yearly increments, spot awards, movie vouchers, nunchucks etc.
We take care of our own, that's why all our employees are covered under the company's medical insurance plan. So you can scale that twenty foot wall without fearing a hefty medical bill!
That New Year resolution of joining a gym will come true because Grazitti offers H-U-G-E membership discounts to premium gyms and fitness clubs in the city. Because fit ninja = stealthy ninja.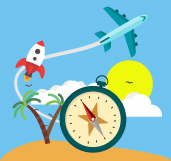 Grazittians regularly fly out to the US and Europe to attend conferences and for customer visits. That's why we have proud mothers and annoying relatives who constantly ask for souvenirs.
Grazitti provides employees with an atmosphere where they can learn and grow. That's why we offer certification scholarships so that you can develop those mad sword skills!
The secret of having cool people at Grazitti is that we provide them with a work-life balance, including a work from home option and flexible shift timings.
Regular outings, picnics, team lunches, festival celebrations, sports tournaments, company events, parties, trips, stealth training…too many to list here. Why don't you just join and see for yourself?
You know why we offer gym memberships? Because we have a cafeteria which is loaded with delicious snacks and we also provide wholesome and nutritious lunch and dinner at subsidized rates!
At Grazitti, we strive to provide a safe work environment for all employees. That's why we have a dedicated cell to handle all complaints or you can contact any of our friendly yet lethal ninjas.
Have some suggestions? Well c'mon in and share it with us over tea! Our open door policy ensures that employees can voice their concerns or share their thoughts with managers, clients or even the CEO.