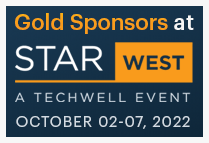 Date: October 2-7Place: Anaheim, CA & Virtual
Grazitti's QA experts are all set to be a part of STARWEST Conference 2022 as Gold Sponsors. Slated to take place from October 02-07, 2022 in Anaheim, California, the conference will have 50+ learning opportunities including lectures, tutorials, and training classes. We're looking forward to connecting with QA mavens and covering a wide variety of some of the most in-demand topics including test automation, DevOps, agile testing, and mobile testing.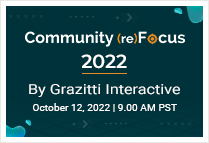 Date: October 12Place: Virtual
Grazitti Interactive is all set to host another edition of its virtual conference, Community (re)Focus, 2022 on October 12 from 9:00 AM PST to 2:00 PM PST. The conference will revolve around rekindling engagement in communities and spearheading the new era of online communities. Get ready for a day packed with insightful keynotes, panel discussions, AMA sessions, and a lot more, with leading community experts from across the globe.