Our website www.thepipal.com needed a major revamp in terms of technology and design. Grazitti did an excellent job in putting together a responsive e-commerce website with a great UI experience combined with a robust backend. We required a lot of custom features and these were competently incorporated. We are now continually creating feature wish lists as we are confident that the Grazitti team will deliver the same.

I've been working directly with Grazitti for almost 3 years and have had a great experience. They have helped us build our award winning community on the Salesforce customer portal from the ground up. They're innovative, timely, and keep lines of communication open. They have great technical experience and a ton of community knowledge that spans across several platforms.
Grazitti have done an absolutely incredible job. The timelines were short, the group of people involved was large, and the expectations were high. I can tell you that we are all very impressed with the velocity and speed of your team's work and feel lucky to work with you.

I have so enjoyed working with Grazitti to build our Salesforce community. This is our first online community and we have appreciated their expertise and guidance in helping us align on the right platform and make large scale decisions about our community. Throughout the process, Grazitti has been responsive, resourceful and dedicated. They have also been instrumental in helping us scope out future versions of our community.
The team Grazitti has been absolutely amazing. I'm have nothing but good things to say.
I have used SEO services offered by Grazitti Interactive. They really did a good job with my website, kneereplacement.co.in which has risen to the top of rankings for knee replacement.
We could not have launched the Apttus website so quickly without Grazitti's true partnership. This was the smoothest and fastest launch I have experienced in my career. I attribute that to a number of factors – including having such a fantastic development partner in Grazitti who brought a lot of backend expertise and creative solutions to issues in a timely manner. It was really a 'one team' effort among us all!

Over the past 8 months, the Grazitti team played an instrumental role in our marketing automation process from optimizing our Marketo instance to deploying nurture campaigns to troubleshooting technical obstacles that seem to arise every once in a while. They have truly become a valuable extension of my team that allows me to scale when needed.
My firm has been using Grazitti's services since early 2015. I was referred to them by a former colleague who indicated they deliver exceptional on-time services at a fair price. They have not let me down in that regard. What makes them stand apart is they take the time to understand your business and then make suggestions for delivering even better UX. They also take the time to really understand a project by asking smart questions. I highly recommend Grazitti.
Grazitti provides much needed expertise with Lithium development and has been a great partner. They are quick to iterate on design and functionality as we communicate our own learnings, and are very easy to work with.
Grazitti is more than an agency to me, they are a true marketing partner. Their expertise in Marketo and other marketing areas. have helped us tremendously. We've been able to complete very complicated and large scale projects in a short amount of time and on budget. I appreciate their hard work and assistance every day.
I would like to first thank you for the awesome job that you have done with our new community. Grazitti has done a fantastic job servicing our requests and going above and beyond our expectations. It has truly been a pleasure working with them through and through.
Just wanted to say thanks for the great work this week – the pricebook automation was super awesome and all the fast paced work you did on the CSAT was much appreciated. Great Job!" Good job team!!!
I am thrilled with the layout. This was one most of the significant redesigns in the history of our HP Community and the first feedback we are receiving look very promising. I want to pass my gratitude to the Grazitti team. Thank you!
Team Grazitti excels at redesigning and optimizing customer communities to better manage cases and improve CX. We were able to improve the overall UI and UX of our community with 50+ customizations. Our experience with the team was very positive.
@salesforce @alteryx Contact Washing Machine for SFDC contacts built by no other than a great partner in @Grazitti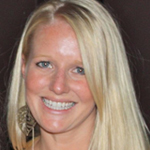 At Optimizely, we are continually pushing the boundaries of innovative web design. Grazitti has been instrumental in building our Optiverse learning hub and responsive community homepage redesign. They worked tirelessly to implement creative and complex solutions that allowed our vision to come to life. In the 2 months since launch, we have seen a ~200% increase in avg weekly member registrations, a 100% increase in member time on site, and a 75% increase in total page views. We couldn't have done it without you. Thanks!!!!

Right from start the Grazitti team gave us the confidence that we do not need to have a plan B. Once things started rolling – they were able to accommodate a number of requirements that were made by the operating teams within the timeframe
Great work! Your design solves the problem that I encountered (processing the entire batch). And thank you for creating & updating the perfect flowchart.
We have been happy to partner with Grazitti Interactive over the years. They've helped us implement single sign-on to our multiple internet sites. They go out of their way to provide excellent service even under the most demanding deadlines.
The enriched data for target prospects given by the Grazitti team had a success rate of 95%.
Love the new #responsive newsletter email template that @Grazitti worked on for us. Well done! Quick turn around too! @Grazitti So far so good! We look forward to working with you again in the future.
I wanted to send this note to let you know how I've really appreciated all the fantastic work Grazitti has done for Extole last year. We've never seen such great numbers maximizing our spend in AdWords as well as the increased traffic driven to our site. They have done an amazing job with our account and I'm really looking forward to working with them in 2016!
Grazitti and Marketo Support have successfully partnered to roll out rich functionality and support Portal. Beyond core development skills to implement business functionally in SFDC Service Cloud and Customer Community, the Grazitti team has been a valued contributor to recommend technology such as Solr text search, workflow optimizations, and web creative design.
As a leading organization of Latino American professionals, PRIMER offers members a very powerful networking platform with leading professionals throughout the country. Grazitti helped us at an important time in our expansion, our website needed an urgent overhaul.
Grazitti is a great resource for community cloud development and I highly recommend working with their team if you do not have the expertise in house to make changes and program lightning objects or build completely custom communities. Two thumbs up.
Grazitti has helped us operationalize and visualize many components of our marketing database. I explained to Grazitti what exactly I wanted to see and within a few days, I was looking at real time data blended with our software and visualized in our software and visualized in Tableau.
Grazitti's WordPress-Marketo Connector helped us create newsletter emails with only a few clicks and saved us a lot of manual work. It brings our ABM strategy into our blog through real-time personalization of content based on the visitor's persona, industry and company. Grazitti also tailored the connector to our specific needs.
As an integrated agency with many fast-moving projects and deadlines, I've been absolutely thrilled by the partnership we've solidified with the team at Grazitti. From straightforward landing pages to complex data-intensive web-portals, the Grazitti team's depth and knowledge never ceases to amaze me. More importantly, their commitment to our business and success is apparent at every fun of each project. They take the time to ask great questions and are always trying to help us streamline work and make our lives easier. Grazitti is the best interactive/development partner I've had the pleasure to work with – period.
Grazitti is the best in the business! Their Marketo WordPress Integration Connector does everything it promises and more. Form prefill and blog subscribe functionality work beautifully. Their support and product teams are amazing and they make sure all your forms look nice and clean. They set you up to be successful. Great tool, great support, exceeded expectations.

Grazitti offered us an array of powerful customizations to cater to our community's needs. Additionally, they improved the look and feel of our community, as well as optimized it to make it load faster. This led to us receiving accolades for being a best-in-class community.
The sweepstakes is off to a great start! Thank you everyone at Grazitti and your teams for your help in the launch and the continued support through 4/16.
I wanted to thank each and every one of you for your wonderful support for AutoRouting (Distribution Engine) project. It was not an easy journey and I am very happy to say that you guys did an amazing job.
Thank you once again and looking forward to do many such projects with the team Next year. Have a great weekend.
This is looking great overall, kudos to Grazitti for all the work on this!

I really admire the team hard work, dedication, and sense of responsibility. It's also been very easy to approach the team, even during late hours, which I appreciate very much.
The Grazitti Interactive team understood what we needed to improve our Marketo usage, gave us a plan to fix it, and completed the work very quickly.
Wow!! The website looks great! I am VERY impressed with your work, and really happy that we made the choice to come to you!!!

I would like to take this opportunity to sincerely thank the Grazitti team for this great contribution towards development of our Mobile Connector. Your team listened patiently to everything I would ask and just make things happen.
Grazitti is a very capable and easy to work with Salesforce and force.com development partner who combines solid technical expertise and the cost benefits of the offshore model. I leveraged them heavily while at Marketo, and was always more than happy with the results.
Thank you for your hard work and dedication in helping us launch our new community! The new community looks great, and I am very happy with the partnership and support Grazitti has provided for this project. I've been in the online community management business for almost a decade now, and it is rare to come across a developer partner with your holistic understandings of community management best practices, design, user experience and platform capabilities. Your team has been extremely responsive and capable, and we couldn't ask for a better business partner!
Grazitti has a highly skilled technical team. They proactively offered a solution for our complex integration project. They are flexible to work with and the turnaround time has been very impressive. Their quality of development code helped us reduce the QA time and we were able to launch successfully on schedule.

Truly great work you have been doing with Diligent over the past couple of weeks… I'm not sure where the project would be without your support and I very much appreciate it. Thank you. And please pass this along to your team…
Working with Grazitti has been amazing. Not only they helped us scale our paid advertising campaigns, but have also been very professional, on time, and delivered above expectations on every project. I have recommended them to colleagues multiple times and will keep doing that moving forward.
Creative solutions, extremely helpful, timely and a can do attitude. Simply the best I've worked with.
Everything looks beautiful!! I'm good with releasing this to production right away tomorrow. Thanks for the great work on this project!
Grazitti's Marketo-Magento Integration Connector did an amazing job of connecting our order and customer data in Magento v.1 to Marketo's custom objects. The team is agile and extremely easy to work with. They customized the connector according to our unique business requirement.
Grazitti helped us launch a successful upgrade to our Customer Community at SuccessFactors. The expertise this group brought was superb, and the work ethic top notch. We look forward to continuing our partnership.
Our community needed a major revamp in terms of design. This affected community traffic greatly. Team Grazitti did an excellent job of enhancing the UX while increasing the conversion rate of our community.