Grazitti's ChatGPT Services
Unlock the Full Potential of Conversational AI
ChatGPT
Integration
Seamlessly integrate ChatGPT into your existing systems to boost their functionality, automate customer interactions, streamline operations, and unlock untapped growth potential.
ChatGPT
Consultation
Get expert insights to harness the power of conversational AI effectively and unlock new opportunities, optimize customer experiences, and achieve tangible business outcomes.
ChatGPT
Training
Maximize the effectiveness of ChatGPT by fine-tuning its capabilities through extensive data-driven learning, to ensure it delivers accurate and context-aware responses.
ChatGPT
Upgrades
Stay at the forefront of conversational AI technology with regular ChatGPT enhancements, feature updates, and performance optimizations to deliver even more intelligent and engaging interactions.
How ChatGPT Integration Benefits Different
Business Departments
ChatGPT for
Customer Service
Enhance your customer service operations by automating customer inquiries, delivering personalized assistance, and generating tailored responses.
ChatGPT
for Sales
Drive lead generation, and increase conversion rates that accelerate the sales cycle, and enhance customer engagement.
ChatGPT
for Marketing
Create personalized conversational experiences that nurture prospects, generate quality leads, and enhance brand value.
Personalized Email
Campaigns
Tailor your emails to specific groups and deliver more personalized and relevant content leading to higher conversions.
Vertical-Specific Excellence: Leveraging ChatGPT Integration for Industry Success

ChatGPT for Healthcare
Enhance healthcare delivery by enabling quick access to reliable resources, improving patient engagement, providing virtual assistance, answering patient queries, and offering symptom analysis.

ChatGPT for Manufacturing
Streamline quality control, monitor production processes in real-time, and implement predictive maintenance strategies to minimize errors, boost operational efficiency, and enhance overall productivity.
ChatGPT for Supply Chain Management
Leverage the capabilities of ChatGPT to revolutionize your supply chain operations and drive seamless coordination across your entire supply network.
ChatGPT for Cyber Security
Automate threat detection with real-time monitoring and proactive incident response to reduce cyber attacks and safeguard your digital assets.
ChatGPT for Legal
Get intelligent legal assistance, automate document analysis, and facilitate research to revolutionize legal workflows and stay ahead in the dynamic world of law.
ChatGPT for Finance
Supercharge your finance functions with ChatGPT by automating the financial analysis, delivering real-time insights, and driving data-informed decisions for enhanced efficiency and strategic growth.
ChatGPT for Business Intelligence
Synthesize large datasets, generate insightful summaries, and key findings to automate reporting, gain valuable insights, and make data-driven decisions with ease.
ChatGPT for Document Creation
Effortlessly create high-quality documents with precision to streamline workflows and focus on core business tasks.
Our Success Story
Integrating Salesforce
Service Cloud with ChatGPT
to Deliver Better CX
Here's an Account of How We Helped One of Our Customers:
Integrate Salesforce Service Cloud with ChatGPT
Achieve 30% Faster Case Resolution
Improve Customer Service Operations
Increase Overall Agent Efficiency by 30%
Download Now
Build Intelligent
Conversational AI Solutions
Unlocking New Possibilities: Use Cases for Integrating ChatGPT With Your Business Tools
Integrate ChatGPT with

Salesforce Cloud

1. Salesforce Service Cloud

Provide immediate assistance and accurate responses to your customers' queries by integrating ChatGPT with Salesforce's customer service platform.

2. Salesforce Sales Cloud

Boost your sales rep's capabilities in crafting compelling sales pitches and fostering a truly personalized CX with real-time customer insights.

3. Salesforce Marketing Cloud

Enable your marketers to provide personalized recommendations for products that are most likely to resonate with their target audience.

4. Salesforce Engagement Cloud

Improve community engagement, increase member satisfaction, and gain a competitive advantage by positioning yourself at the forefront of success.
Integrate ChatGPT with

Marketing Automation

1. Lead Generation

Provide immediate responses to inquiries to increase conversion rates and improve lead generation.

2. Personalized Campaigns

Run personalized email campaigns to nurture leads, increase engagement, and improve the effectiveness of email campaigns.

3. Lead Qualification

Provide more information about leads before routing them to the appropriate sales team to improve lead scoring.

4. Real-Time Support

Provide real-time support to website visitors by integrating ChatGPT with Marketo web tracking and improve customer satisfaction.
Integrate ChatGPT with

Business Intelligence and Analytics Tools

1. Sentiment Analysis

Understand how customers feel about your products or services using sentiment analysis and develop strategies to improve satisfaction.

2. Product Recommendations

Deliver a personalized experience by sending recommendations for products or services based on customer behavior and preferences.

3. Trend Analysis

Monitor and analyze long-term trends in customer behavior and preferences to refine analytics models and make data-driven decisions.

4. Anomaly Detection

Identify anomalies that may indicate potential fraud or abnormal behavior by analyzing large volumes of data and learning patterns.
Boost Productivity by Integrating ChatGPT With Your
Business-Critical Tools Including
CRM
Help Desk &
Ticketing
eCommerce
Platforms
CMS
Project Management
Chatbot
ChatGPT Integration
Why Grazitti is the Preferred Partner
Has Experience & Expertise
Provides Continuous Support and Maintenance
Delivers Seamless Integration
Uses a Holistic & Agile Approach
Ensures Data Privacy and Security
Leverages Advanced Technology Stack
Our ChatGPT Integration Process
01
Discovery & Assessment
Before we get to work, our experts gain a well-rounded view of your ChatGPT goals and evaluate its integration potential for your business.
02
Strategy & Roadmap
Then, we create a comprehensive plan outlining objectives, implementation steps, and timelines for ChatGPT integration.
03
ChatGPT API Integration
Next, we perform seamless integration of ChatGPT with your business-critical tools using the API to enable AI-powered conversations.
04
Deployment
We then deploy the ChatGPT solution and provide comprehensive user training to familiarize stakeholders with its features and functionalities.
05
Testing & Quality Assurance
Finally, we conduct rigorous testing to validate the ChatGPT integration, ensuring functionality, performance, and reliability meet the desired standards.
06
Support & Maintenance
We also provide ongoing assistance and maintenance to ensure smooth operation and optimal performance of ChatGPT integration.
Why Choose Us?
Customers Served
Experienced Professionals
Integrations with
Leading Platforms
Projects Completed
Frequently Asked Questions
1. What is ChatGPT?
ChatGPT is an advanced language model powered by artificial intelligence (AI) that enables natural language conversation. It can understand and generate human-like text, making it capable of engaging in interactive and dynamic conversations with users.
2. What kind of businesses can benefit from ChatGPT?
Various businesses across industries can benefit from ChatGPT, including eCommerce, customer service, healthcare, finance, and more. These are just a few examples, showcasing how ChatGPT's capabilities can be tailored to specific industry requirements, revolutionizing operations and delivering exceptional value.
3. How can ChatGPT help my business?
ChatGPT can help your business by automating tasks, enhancing customer interactions, improving efficiency, and providing personalized experiences.
4. What ChatGPT services does Grazitti Interactive offer?
Grazitti Interactive offers ChatGPT services such as consultation, implementation, integration, training, and maintenance.
5. How do I know if ChatGPT is right for my business?
To determine if ChatGPT is right for your business, consider your specific needs, goals, and the potential for improved customer engagement and operational efficiency.
6. Is ChatGPT expensive?
The cost of ChatGPT can vary depending on factors like usage, customization, and support. It is best to consult with service providers for accurate pricing details.
7. How long does it take to implement ChatGPT?
The implementation timeline for ChatGPT can vary based on project complexity, requirements, and customization needs. However, it usually doesn't take longer than a few weeks to get it implemented.
8. How do I measure the effectiveness of ChatGPT?
The effectiveness of ChatGPT can be measured through metrics such as customer satisfaction, task completion rates, response accuracy, and overall business impact.
Content Chest: AI Resource Center
---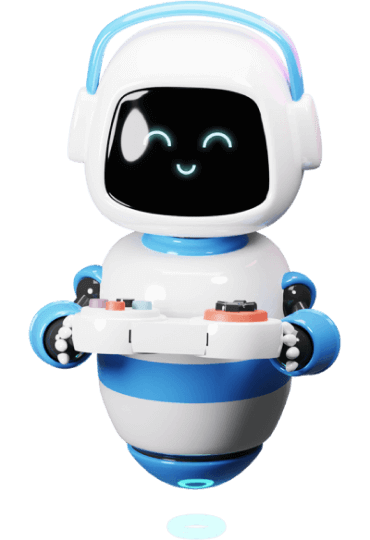 Get in Touch