WordPress Solutions We Offer
Custom‌ ‌WordPress‌ ‌Development‌
Develop end-to-end fully-customized WordPress websites that suit your unique business requirements and increase user engagement and conversions
WordPress Migration
Migrate any website platform to WordPress or move your existing WordPress website to a new host while maintaining data integrity
Third-Party Integrations
Integrate your WordPress website with a range of third-party systems including CRM, Marketing Automation, ERP, and Commerce to extend business capabilities
Design and Front-end Development
Create interactive front-end systems and responsive WordPress themes and templates with a long-term UI/UX strategy to enhance website functionalities
Headless WordPress Development
Build future-ready WordPress websites by combining the robust WordPress backend with a wide array of frameworks and technologies to deliver true omnichannel experiences
Digital Marketing Assistance
Enrich your WordPress website with SEO best practices, paid marketing, and social media to improve search engine rankings and boost brand awareness
Server and Website Maintenance
Ensure seamless server functioning and website performance through regular monitoring, update, and continuous optimizations
Support & Consulting
Provide expert guidance and support for all your WordPress needs and queries to resolve any performance issues and ensure optimal business results
Do You Regularly Face Issues Like:
Frequent

Downtime
Page

Speed
Security

Threats
Inconsistent

Backend
Some of Our Work
Developed an interactive blogging platform and website with SSO, Stripe Payment Gateway, and Discourse integration
Developed a WordPress powered website within tight time frames & integrated Marketo smart forms in it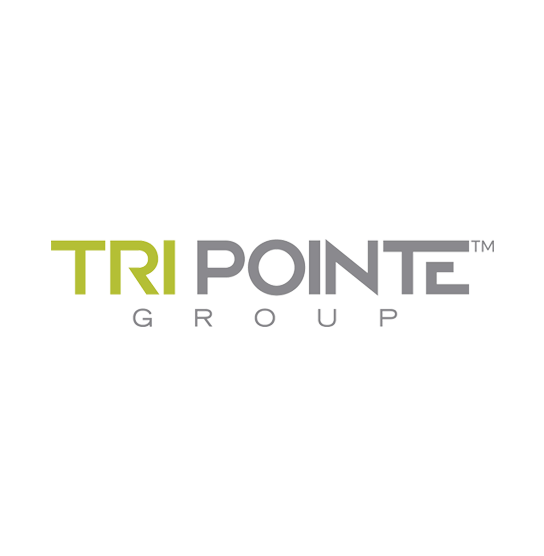 Developing and deploying 5 brand sites in parallel Personalisation Integration with Marketo
Custom website development as well as custom Clarizen and Office365 integration inside Salesforce, right within the timeframe
Why Choose Grazitti for WordPress Services
10+ Years of

Expertise
SEO-friendly Web

Solutions
Flexible

Engagement Models
Faster Time

to Market
On-demand

Technical Support
Our Customers Love Us
We are really happy to partner with Grazitti. We admire the team's hard work, dedication, and proactive approach. Grazitti's Marketo Wordpress plugin has helped us improve our end user experience as well as enhanced tracking and reporting for our team.
Jason Antony,
Director, Corporate Marketing,
TRI Pointe Group
Grazitti is the best in the business! Their Marketo WordPress Integration Connector does everything it promises and more. Form prefill and blog subscribe functionality work beautifully. Their support and product teams are amazing and they make sure all your forms look nice and clean. They set you up to be successful. Great tool, great support, exceeded expectations.
Nick Weirens,
Digital Marketing Manager
Hawk Ridge Systems
Grazitti's WordPress-Marketo Connector helped us create newsletter emails with only a few clicks and saved us a lot of manual work. It brings our ABM strategy into our blog through real-time personalization of content based on the visitor's persona, industry and company. Grazitti also tailored the connector to our specific needs.
Brooke Bartos,
Marketing Specialist
MISUMI USA, Inc.
WordPress Maintenance
Manage every aspect of your WordPress website for
Speed | Security | Content | Performance | Backup | Improvement
FAQs on WordPress Development
What types of industries have you catered your services to?
Our team of certified Web Developers have experience in developing and customizing websites for a wide range of industries including real estate, health care, finance, IT, retail, etc.
Do you offer custom WordPress themes and plug-ins?
Yes, we work on customizing WP themes and plug-ins that have a unique design, layout, and set of features to meet the specific needs of your business.
Will I get a dedicated project manager for my WordPress website development services?
Certainly! We will assign a dedicated project manager for your project. The assigned project manager will keep you updated with the progress of your project and will help you with any queries you may have regarding the project.
Is WordPress SEO friendly?
Yes, WordPress is SEO friendly, but it can't rank on its own. Ranking high on search engines includes SEO, SEM, and PPC. We offer a variety of digital marketing services that can improve your website visibility and traffic.
How much time will it take to build a new website?
At Grazitti, we believe in the quality and excellence of the services we provide. The timeline of the project entirely depends on your requirements. If you want us to deliver a project in a specific timeframe, we can discuss the requirements and complete your project within that time period.
Why should I choose Grazitti for WordPress development?
We have a team of 150+ experienced professionals who are proficient in WordPress and other services. We have successfully delivered 800+ website projects including website development, theme design, configuration, installation, third-party integrations, and plugin development.
Which third-party tools and applications can you integrate with my WordPress website?
We can integrate CRM, ERP, Marketing Automation tools like Salesforce, Marketo, HubSpot, Eloqua, etc. with your WordPress website.
I already have a website, how can you help me with your WordPress development services?
Our web development experts can audit your existing website and suggest a roadmap to upgrade or switch to WordPress. They can also help you with choosing the right elements and plugins for your website.
What types of WordPress development services do you offer?
We offer a variety of WordPress development services including website development with configuration and installation. Besides, we can also help you with third-party integrations, upgrades, customizations, plugin developments, etc.
From Our Blog
One of the biggest dilemmas businesses f...
31 Mar 2022
in
Web Applications, Web Development
The new built-in SEO Dashboard was launc...
06 Aug 2014
in
Landing Page Development, Web Devel
An increase of over 50% from your organi...
02 Jan 2014
in
Landing Page Development, Web Devel
Visit Our Blog
Our Connector