Power Marketing Success With Our Google Ads Team
Struggling with underperforming ads? Streamlining Google Ad campaigns requires carefully planned strategies, constant testing, and ongoing optimization.
With our Google Ad management services, you can enhance paid search and optimize performance to drive targeted traffic & conversions—all within budget.
Comprehensive Google Ads Services
As a full-service Google Ads agency, we offer the complete package to grow your business with Google Ads. Whether you're looking to generate leads or sell products, we have just the right solutions to help you achieve desired results.
Market and Keyword Research
Conduct in-depth research to identify the most relevant keywords for your business. Understand your ideal prospects and industry and ensure that your ads target the right audience with the right message.
Analyze competitor strategies, ad copy, and targeting techniques to get valuable insights. This enables us to create effective campaigns that differentiate your business and provide a competitive edge.
Bidding Strategy and Campaign Creation
Develop customized bidding strategies based on your goals and budget. We craft meticulously tailored campaigns that focus on maximizing conversions and driving a high ROI.
Review the campaign budget to allocate it efficiently across different ad groups and keywords. This ensures optimal spending and helps achieve advertising objectives.
Google Ads Campaign Set Up
Handle the technical aspects of setting up your Google Ad campaigns. From creating your account to configuring settings and implementing tracking codes, we ensure a smooth and hassle-free setup process.
Ad Creatives Development and Testing
Create compelling ad creatives that grab attention and drive engagement. Our team continuously tests different variations to optimize performance and increase click-through rates.
Fine-tune campaigns through ongoing optimization techniques such as A/B testing, landing page enhancements, and ad copy refinement. By maximizing the conversion rate, we focus on getting more bang for the buck.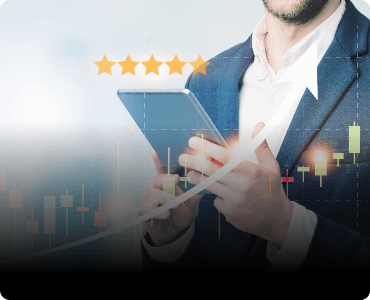 Delve into the data provided by Google Analytics to gain insights into user behavior and campaign performance. This helps us identify opportunities for improvement and make data-driven decisions.
Implement remarketing tags on websites to enhance brand recall. By creating customized remarketing campaigns, we target users who have previously visited the website and persuade them to return and convert.
Why Your Business Needs Adwords Management
Google Ads Deliver an
8:1
Return on Investment
Google Shopping Ads Generate
85.3%
of Clicks
Google holds a
73%
paid search market share
80%
of companies use Google Ads for PPC
The average conversion rate on Google ads is
75%
Why Choose Grazitti for Google Ads Management Services
Stand out among the crowd by making Grazitti your Google Ads Agency partner. Here's why we are the right choice:
Pro-Level Account Managers
Types of Google Ads We Offer
At our Google Ads Agency, we follow a full-funnel approach to help you target the right user at the right time on the right platform. Here's our complete suite of Google Ads services:
Leverage text-based ads with relevant keywords to target a specific audience and boost conversions
Showcase products directly within search results using attractive images to drive traffic to your eCommerce website
Captivate viewers by creating compelling video ads that are displayed before, during, or after YouTube videos
Reach a broader audience with visually appealing banner and text ads across a wide network of websites, mobile apps, and videos
Drive engagement with personalized ads that directly land in Gmail inboxes of users, specifically in the Promotions and Social tabs
Re-engage users who previously interacted with your website through strategic ad placement across various Google platforms
Maximize results by leveraging Google's machine-learning algorithms to optimize your ads across multiple Google platforms automatically
Encourage users to download your app through promotional ads and persuade them to perform specific in-app actions for better engagement and conversions
Our Results-Driven Google Ads Process
Our fool-proof approach focuses on your business – first and foremost. We start by learning about your goals and challenges and identifying key strategies to drive users to your website.
Develop a comprehensive research and strategy plan tailored to your business goals and target audience. Analyze market trends, conduct competitor analysis, and understand audience behavior to lay the groundwork for successful Google Ads campaigns.
Configure your Google Ads account, ensuring all necessary settings are in place. Set up billing information, define targeting preferences, and establish clear campaign objectives to execute them seamlessly.
Create strategically structured ad groups that align with your products, services, and marketing objectives. Perform thorough keyword research to identify relevant search terms and phrases within each ad group, optimizing campaigns for reach and relevance.
Craft compelling ad copy that captures user attention and is customized to their needs and preferences. Highlight the unique selling proposition of the business to drive engagement and click-through rates.
Perform in-depth analysis of Google Ads campaigns to evaluate performance. Monitor key metrics, track conversions, and assess ROI to make informed business decisions and efficiently utilize budgets.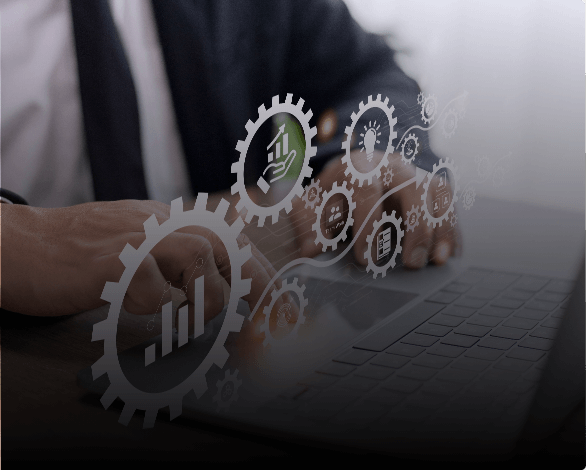 Proactively optimize Google Ad campaigns to maximize their impact. Implement A/B testing, refine targeting options, adjust bidding strategies, and fine-tune ad placement to drive better results every time.
Take Your Digital Advertising To New Heights
Here's what our customers have to say
Grazitti did an exceptional job handling the digital marketing for our alumni conference. They took complete campaign ownership and accountability.
Colleges & Universities PANIIT
I've appreciated the fantastic work Grazitti did for us last year. This is the first time we've seen such outstanding numbers and increased traffic to our site. They have done an excellent job, and I look forward to working with them in future!
Working with Grazitti has been amazing. They helped us scale paid advertising campaigns, and are very professional, on- time, and delivered above expectations on every project. I have recommended them to colleagues and will keep doing so moving forward.
Software Development & Design
Digital Marketing Services We Offer
Once you've invested in Google Ads, you may need to optimize other areas of marketing. As a comprehensive digital marketing agency, we offer the following services to supercharge your digital engine:
Maximize Digital Marketing Impact by Uncovering Areas for Improvement
How a Google Ads Agency Can Help Your Business
Hiring a Google Ads Agency offers several benefits, including:
Expertise and Experience:
Professional Adwords management brings the expertise and experience of veterans who understand the platform and its intricacies to drive campaign success.
Time and Resource Saving:
Outsourcing Google Ads management services to experts allows you to focus on other core aspects of your business while ensuring that your campaigns are handled effectively.
If not managed correctly, Google Ads can burn through your pocket. Skilled professionals optimize ad spend by ensuring your budget is allocated efficiently to reduce wasteful spending.
Improved Campaign Performance:
With dedicated management, your Google Ad campaigns receive continuous monitoring and refinement.This helps you achieve your goals faster and maximize the return on investment.
What are Google Ads?
Google Ads is an online advertising platform developed by Google that allows businesses to display advertisements on Google search results pages, partner websites, and mobile apps. It offers a pay-per-click (PPC) advertising model, where advertisers bid on keywords and pay when users click their ads.
How much does Google Ads cost?
The cost of Google Ads can vary widely and depends on several factors, including your industry, competition, targeted keywords, and the effectiveness of your campaigns. Google Ads operates on a pay-per-click (PPC) model, where you are charged only when someone clicks your ads.
How do I start advertising on Google?
You can create your first ad campaign by selecting a campaign type that aligns with your goals and adjusting its settings, budget, and targeting options accordingly. You would also need to craft ad copy with relevant keywords and CTAs to attract and convert audiences.
How does Google Ads work?
Google Ads works through a process known as an ad auction. Advertisers create ads with relevant keywords and set bids for how much they are willing to pay for each click. When a user enters a search query on Google, an ad auction takes place, considering factors such as keyword relevance and bid amount. The winning ads are displayed on Google SERPs or relevant websites within the Google Display Network.
How do I manage my Google Ads campaign?
Managing your Google Ads campaign involves regular monitoring and optimization. You can monitor your campaign performance by tracking metrics such as impressions, clicks, CTR, conversion rates, and ROAS. Based on the results, make strategic improvements such as adjusting bids, refining keyword targeting, testing different ad variations, and optimizing landing pages.
I have a small business. Is Google Ads worth it for me?
For small businesses, Google Ads can be a worthwhile investment. It offers wide reach and visibility, allowing you to easily target potential customers. Its cost control options allow you to limit daily spending and set a budget that fits your finances. As a Google Ads agency, we recommend that you start with a small budget, closely monitor performance, and gradually scale your campaigns based on the results and return on investment.
Can I stop competitors from clicking my ads?
Yes, you can take steps to prevent competitors from clicking your ads. First, exclude their IP addresses or ranges in Google Ads to avoid showing ads to them. Monitor your campaign for click fraud and report any suspicious activity to Google Ads support. You should also adjust your ad schedule and geo-targeting settings to target specific times and locations to best target potential customers and minimize exposure to competitors.
How do I measure Google Ads performance?
To measure the performance of your Google Ads campaigns, you can implement the Google Ads conversion tracking code. This allows you to track valuable actions and analyze key performance metrics. Additionally, you can integrate your Google Ads account with
Google Analytics
to get deeper insights into user behavior on your website.
Your Google Ads Success Starts Here