Transforming Businesses with Artificial Intelligence
Artificial Intelligence Powered Solutions
Forecasts future outcomes, detects risks and opportunities to facilitate informed decision-making
Natural Language Processing
Provides better customer service and improves decision-making to increase efficiency and profitability
Computer Vision
Monitors traffic patterns and provides insights into customer behavior for enhanced decision-making
Machine Learning
Solves complex business problems, makes faster decisions, predicts demand, and provides personalized customer engagement
Offers businesses a cost-effective, efficient, and scalable solution for providing high-quality customer service and improving CSAT
Machine Learning Operations
Enables businesses to maximize the value of their ML investments by improving model performance, reduces costs, and accelerates time-to-market
Deep Learning
Helps in the overall growth of your business, improves CX, increases chances of customer retention, and makes it easier to derive information from big data
Analyzes and interprets data using NLP, enables chatbots to provide 24/7 support to customers with better response times, and offers personalized experiences
AI Success Stories: Transforming Industries and Business Operations
Automating Extraction of Wikipedia Article Using BERT AI Model
Summarized a large text piece to a 70% summary
Reduced 60% man hours
Used pre-existing docs and summaries to fine tune the training algorithm
Integrating Salesforce Service Cloud With ChatGPT to Deliver Better CX
30% Faster Case Resolution
30% Increase in Overall Agent Efficiency
Improved Customer Service Operations

Generating Images From Text Using Stable Diffusion
Image Generation Based on Textual Prompts
Model Fine-tuned, Based on Requirements
Images Used for Marketing Without Copyright Issues
Looking to Expand
Your AI Capabilities?
Innovation Fueled by AI:
Grazitti's Ever-Evolving Story
The world's first robot citizen–Sophia was brought to TiECON Chandigarh 2020 by Grazitti Interactive!
Tune into an interesting conversation between Alok Ramsisaria, CEO of Grazitti Interactive, and Sophia where she stole the show with her understanding of technology, entrepreneurship, human emotions, and her sense of humor.
Why Choose Us?
Customers Served
Experienced Professionals
Integrations with
Leading Platforms
Projects Completed
FAQs
1. What is AI and how can it benefit my business?
AI stands for artificial intelligence and refers to the use of computer algorithms and programming to create machines that can perform tasks that typically require human intelligence, such as visual perception, speech recognition, decision-making, and language translation. AI can benefit businesses in numerous ways, such as automating repetitive tasks, improving customer service, reducing operational costs, increasing efficiency and productivity, and enhancing data analysis and decision-making capabilities.
2. What data sources does your AI solution require?
The data sources required for our AI solution depend on the specific application and goals of the business. Common sources of data used for AI include customer data, social media activity, website behavior, and transactional data. The more diverse and relevant the data, the better the AI solution will perform.
3. How long does it take to implement your AI solution?
The time required to implement an AI solution depends on the specific requirements of the business and the complexity of the solution. Some AI solutions can be implemented relatively quickly, while others may require significant time and resources to develop and integrate with existing systems.
4. What kind of customer support do you offer for your AI solution?
As an AI language model, I do not provide customer support for a specific AI solution. However, many AI solution providers offer a range of customer support options, such as phone and email support, online documentation and tutorials, and training programs.
5. How does your AI solution handle privacy and security concerns?
We comply with relevant data protection regulations and implement appropriate security measures to protect data privacy and prevent unauthorized access or misuse of data.
Content Chest: AI Resource Center
---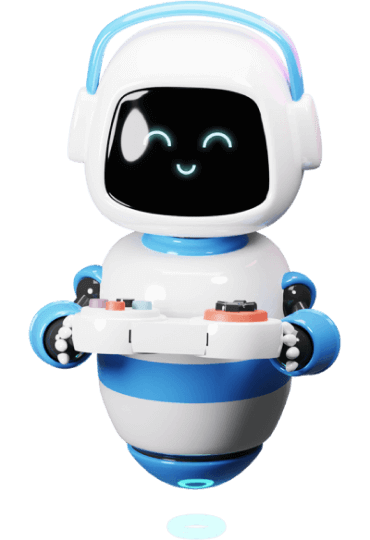 Get in Touch