Grazitti empowers marketers by providing visibility into the effectiveness of online marketing campaigns on net new revenue growth through marketing automation. Our expert marketing automation consultants help
you scale your marketing programs, encompassing services like:
Demand Generation
Generating & accelerating demand with demand gen & lead gen for fuelling growth, and boosting revenue
Campaign Management
Planning, creating, implementing, analyzing & optimizing email, direct mail, events and multi-channel campaigns, along with custom asset development that suits your campaign strategy
Marketing Operations
Planning, implementing & streamlining your marketing activities to generate better visibility into your marketing department's contribution to revenue
Customer Engagement
Creating beautiful & responsive marketing assets & engagement strategies, encouraging & rewarding community participation, and enhancing the overall customer experience
Custom Development & Integrations
Developing solutions to meet your unique needs & integrating them with your existing systems for complete closed-loop system for multi-channel lead generation & revenue generation
Advanced Reporting
Generating advanced reports from the marketing automation instance to enable deeper insights into your campaigns' actual performance
Marketing Platforms
Marketo
Harness Marketo's capabilities supercharged with our expertise for greater revenue and higher campaign ROI
Pardot
Customizing & enhancing Pardot to get the most from your Salesforce instance
Optimizely
Leverage our expertise and Optimizely's power to test each website, app to deliver delightful customer experience
Eloqua
Maximize your investment with our years of experience with Eloqua's marketing automation solutions
Act-On
Make the most of Act-on's flexibility and ease-of-use backed with our experts' knowledge and experience
Full Circle Insights
Maximize the outcomes of your marketing initiatives backed by Full Circle Insights, powered by our expertise
RingLead
Clean up data & get most from your contacts with RingLead & our data/marketing experts
Kwanzoo
Accelerate sales pipeline, personalize & re-target in a smarter way, leveraging our custom solutions in Kwanzoo
Customer Speaks

Yogesh Kapoor
Sr. Business Applications Manager, MobileIron
I really admire the teams hard work, dedication, and sense of responsibility. It's also been very easy to approach the team, even during late hours, which I appreciate very much.
Jen Gray
Director of Marketing, Extole
I wanted to send this note to let you know how I've really appreciated all the fantastic work Grazitti has done for Extole last year. We've never seen such great numbers maximizing our spend in AdWords as well as the increased traffic driven to our site.
They have done an amazing job with our account and I'm really looking forward to working with them in 2016!

Joerg Koehler
Director of Demand Generation, CloudWords
The enriched data for target prospects given by the Grazitti team had a success rate of 95%.

Genevieve Cross
Director, Demand Generation, CloudBees
I would like to take this time to thank you for all of your help. In particular, your work on the new DEV@cloud landing page was fantastic. I love the look of the new page – clean lines and clear call to action on the confirmation page. More importantly,
it complements our website nicely. In addition to the look-n-feel, the functionality of the forms works perfectly. You also went above and beyond my initial request by having the foresight to create a sales alert
notification. Please know all of your hard work is greatly appreciated.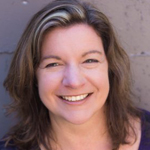 Kris Bondi
VP of Marketing, Cloudwords, Inc.
The Grazitti Interactive team understood what we needed to improve our Marketo usage, gave us a plan to fix it, and completed the work very quickly.
Datasheet
Marketing Automation
Implementing, deploying and managing marketing automation solutions to leverage robust platforms for highly focused marketing strategies.