Online Communities Brochure
Build engaging external and internal communities with our Online Community Services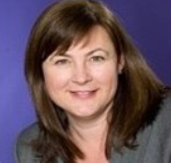 Grazitti and Marketo Support have successfully partnered to rollout rich functionality and support Portal. Beyond core development skills to implement business functionally in SFDC Service Cloud and Customer Community, the Grazitti team has been a valued contributor to recommend technology such as Solr text search, workflow optimizations, and web creative design.
Right from start the Grazitti team gave us the confidence that we do not need to have a plan B. Once things started rolling – they were able to accommodate a number of requirements that were made by the operating teams within the timeframe.
I wanted to send this note to let you know how I've really appreciated all the fantastic work Grazitti has done for Extole last year. We've never seen such great numbers maximizing our spend in AdWords as well as the increased traffic driven to our site. They have done an amazing job with our account and I'm really looking forward to working with them in 2016!
Grazitti's expertise with both Salesforce and Apttus has helped increase sales efficiency, maximize our ROI on both the platforms and improve our sales processes tremendously.

Wow!! The website looks great! I am VERY impressed with your work, and really happy that we made the choice to come to you!!!
Trusted Industry Partners





SaaS apps provider
SaaS apps provider
Created Multi-functional customer community by integrating Customer, Partner & Employee Communities, & LMS within 40 and days.
Company Review Portal
Company Review Portal
Developed a Multilingual and SEO-friendly Web Portal for a Career Community
Computer software company
Computer software company
Strengthened Customer-Partner Relationship with a Dedicated Partner Community