Custom Java Development Services
Accelerate Business Growth With Our Expert Java Services
Java Development Solutions by Grazitti Interactive: Trusted Experts Since 2008
With expertise in delivering Java Development Services, Grazitti Interactive, a global innovation leader, has served over 1000 global customers, including Fortune 500 companies across industries such as government, retail, eCommerce, finance, and trading.
Our team of experts offer unique and comprehensive Java solutions, including server applications, desktop applications, and iOS/Android mobile apps. These solutions empower businesses to gain a competitive edge and boost their ROI.
Equipped with cutting-edge technology, we enable businesses to leverage platform independence, cloud-based solutions, API development, distributed applications, and more.
Building Dynamic Web Experiences With Our Expert
Java Development Services
Story 1:
Developed a Highly-Configurable Data Validator
Story 2:
Fixed Sync Tool Issue
Story 3:
Cloud Search Set-Up
Story 4:
Revamped 4 Websites
Story 5:
Enabled Server Migration to AWS
Story 6:
Build Inventory Application for an eCommerce Store
Story 7:
Enabled G Chat Integration
Deliver Stellar Digital Experiences With Our Suite of Java Development Services
Database Setup & Creation
Start a Conversation With Our Skilled Java Developers
Reach out to us with your project needs and get started on building a strong & effective Java solution that future-proof your investments & enhances efficiency.
Our offerings include:
High-Performance Java solutions
Our 15+ Years of Technical Java Expertise
Agile and Global Delivery
Commitment to Quality
Delivery Models – Offshore, Onsite, Hybrid
Scalable Solutions & Reliable Service
Here's How We Deliver Our Fully-Managed Java Development Services
Before we start developing your project, our experts will identify requirements, goals, and target audience to create a result-driven strategy.
Next, our experts recommend a conceptual wireframe and establish a detailed user flow diagram based on your project's requirements.
Our experts then initiate a conceptual wireframe of the project. And once the wireframes are approved, we begin to deliver high-quality, incremental, and integrated software/application.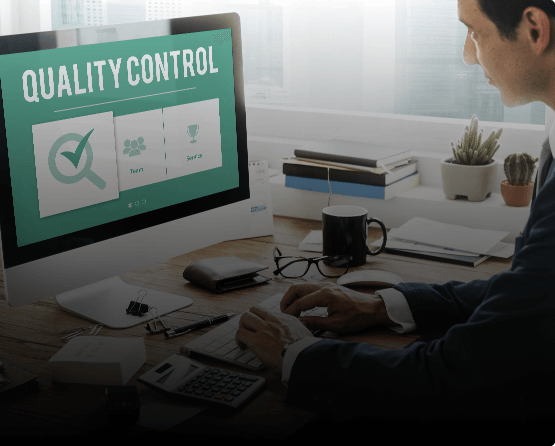 Next, our team tests the software/application to ensure it is error-free and meets quality standards.
Finally, in the deployment stage, our experts deploy the software/application to the live server and make it accessible to the user.
Post-launch, our experts offer maintenance and support services to keep your software/application up-to-date, with no technical or security risks.
Driving Results with Java: Impressive Success Stories
Why Choose Grazitti Interactive as Your Java Development Partner?
DevOps Team to Handle Servers
Expert UI/UX Team to help with the Designs
Strong Quality Commitment
Delivery Models- Offshore, Onsite, Hybrid
Frequently Asked Questions on Java Development Services
What applications can get developed with Java?
Java offers versatility in application development. Here are some of the prominent types:
Web-based applications
Desktop applications
Business and enterprise applications
Mobile applications
What type of projects have Grazitti's Java developers worked on?
Our expert developers have worked on a variety of Java development projects. A few of them include:
Website development
Inventory app development
Database design
Software to handle millions of queries
Setting up search servers (Solar, AWS Cloud Search, etc.)
Loading balancing and clustering
Cron jobs setup
Database replication and backup
Intuitive design
SEO optimization
Which Java technologies are your developers proficient in?
The Java technologies that our developers have expertise in include React JS, Angular, Bootstrap, Tailwind CSS, and Responsive Design. They also have expertise in Spring, SpringBoot, Struts, Hibernate, Kubernetes, Swing, Thymleaf, Java FX and React JS, Angular, and more.
Will I receive post-project support?
Yes, we offer post-project support services to ensure smooth operations, maintenance, and enhancement of your Java-based applications. These services include maintenance & support, enhancement & upgrade, performance tuning, etc.
How much time will it take to build a website or application with Java?
At Grazitti Interactive, we offer our Java development services keeping quality, excellence, and agility in mind. We closely assess your business needs and then create a roadmap. The time to completion can vary as per the scope of the project.
What are the benefits of using Java language?
The advantages of using Java language are as follows:
Java is an object-oriented programming language that creates bespoke, modular, simple, and reusable code.
Java is platform-independent which means it has the ability to run the same programs on distinct platforms.
Java's security development facilities can make your application sturdy and sustainable in the long run.
What are the benefits of outsourcing your project to Java development services?
Outsourcing your project to a reliable Java development service partner offers several benefits. Firstly, it provides access to a skilled and experienced talent pool, ensuring high-quality development. Secondly, it allows cost savings by eliminating the need for in-house resources and infrastructure. Lastly, outsourcing enables faster project completion through streamlined processes and dedicated development teams.
I already have a website. How can you help my business with your Java web development services?
At Grazitti, our Java developers offer expert audit facilities to suggest a roadmap for upgrading or migrating your website to Java. We'll also provide an extensive list of features and plugins to extend the capability of your website.
How experienced is your team in Java development?
Our team consists of highly experienced Java developers with a strong background in developing Java applications, websites, or software. We have also worked on health, finance, and eCommerce domain projects, ranging from small-scale applications to large enterprise-level solutions.
Can you handle both front-end and back-end development in Java?
Yes, our team is skilled in both front-end and back-end development using Java. We can create intuitive user interfaces, implement complex business logic, and integrate Java applications with databases or external systems.
Want to Take Your Web Development Plan to the Next Step? Get a Quote!