AI for Marketing
---
Harness the potential of artificial intelligence to revolutionize your marketing strategies.
With AI, you can –
Seamlessly Adapt to the Evolving Landscape of Consumer Behavior
Create Personalized Experiences for Diverse Target Audiences
Access Up-To-The-Minute Data for Informed Decision-Making
Effortlessly Gather Valuable Insights From Various Channels and Platforms
In the realm of AI-driven marketing, we can help deliver customized solutions that revolutionize your marketing processes, resulting in substantial revenue growth.
AI-Powered Solutions for Marketing
---
Personalized Campaigns
Create highly tailored marketing campaigns that resonate with individual customers, driving engagement and conversions.
Customer Segmentation & Targeting
Identify patterns and segments to efficiently reach your target audience with precision through AI-powered customer segmentation and targeting.
Automated Email Marketing
Run AI-optimized email campaigns to increase the effectiveness of your email marketing and enable higher engagement rates.
Marketing Ad Optimization
Boost your campaign's effectiveness, increase click-through rates, and maximize ROI with AI-powered marketing ad optimization.
Image and Video Recognition
Use visual content to captivate your audience, optimize marketing strategies, and achieve exceptional results.
Content Generation and Optimization
Effortlessly create high-quality, engaging content while optimizing it for maximum reach and impact using AI.
Personalized Recommendations
Leverage AI to send innovative, relevant, and engaging recommendations to deliver a personalized CX.
Lead Scoring & Attribution
Use AI for lead scoring and attribution to prioritize promising prospects based on their behavior, demographics, and interactions.
AI-Powered Marketing:
Driving Business Growth with Intelligent Strategies
---
Here's how we empower your business with AI-powered marketing to drive growth and success:
Enhanced customer targeting and personalization
Improved lead generation and conversion rates
Increased marketing campaign effectiveness
Advanced customer segmentation and profiling
Real-time data analysis and actionable insights
Streamlined marketing operations and workflows
Grazitti's Expertise in Artificial Intelligence
---
Predictive Analytics
Leverage historical data to create accurate forecasts, predict prospect behavior, and optimize your strategies for success.
Computer Vision
Extract meaningful information from visual content to make informed recommendations and streamline processes.
Machine Learning
Use intelligent forecasting, opportunity insights, and lead prioritization to optimize your marketing strategies.
Deep Learning
Make precise predictions and improve automation for optimized marketing processes and exceptional outcomes.
Large Language Models (LLM)
Generate personalized messaging, engaging social media campaigns, and optimize communication across channels.
Natural Language Processing (NLP)
Understand customer sentiment, extract insights from text data, and tailor your messaging that resonates with your audience.
Seamlessly Integrate AI with Your Marketing Tools for Unparalleled Success
CRM

Streamlined Sales & Marketing operations
Real-time customer insights
Seamless data synchronization
Intelligent customer segmentation
Marketing Automation

Personalized interactions
Automated lead nurturing
AI-driven A/B testing
Advanced lead scoring
Analytics
AI-powered data analysis
Pattern recognition
Data-driven decision making
Real-time monitoring
Why Choose Us?
Customers Served
Experienced Professionals
Integrations with
Leading Platforms

Projects Completed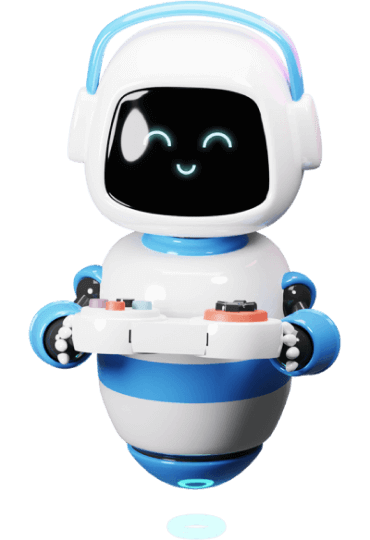 Get in Touch