Research & Consulting Services We Offer
The market research and consulting services offered by Grazitti enable a sustained and intelligent growth of organizations. We offer insights that are backed by data and generated through our proprietary research methodology. Our research is focused on 6 key areas. Many high-performing companies leverage them for aligning their sales, marketing, and product functions.
Customers
Audience Research
Analyzing Buying Behavior
Buyer Persona Building
Identifying Buyer Inflection Points
Customer Retention Strategies
Customer Satisfaction Assessment
Competitors
Competitive Analysis & Modelling
Competitive Benchmarking
Competitor Profiling
Competitor SWOT Analysis
Social Media Sensing for Competitor Comparison
Competitor Channel Analysis
Mergers & Acquisitions
Identifying Whitespace Opportunities
Detailed Market Analysis & Investment Strategy
Screening & Profiling Potential Prospects
Refining Post-acquisition Expansion Strategy
Markets
Market Segmentation
Market Sizing & Forecasting
Market Trends & Market Dynamics
Market Entry Strategies
Market Growth Strategies (geo expansion, new markets, new buyers, new offers)
PESTLE & Porter's Five Force Analysis
Best Practice Analysis
Channels
Channel Program Research
Enabling Strategic Partnerships
Multi-Channel Marketing Strategy
Offerings
Mapping Offerings to Customer Needs
Identifying Unmet Customer Needs
Product Portfolio Expansion
Technology Strategy
Our Customers Love Us
Wow!! The website looks great! I am VERY impressed with your work, and really happy that we made the choice to come to you!!!
Erin Oberfeld,
Manager,
Web and Email
I wanted to send this note to let you know how I've really appreciated all the fantastic work Grazitti has done for Extole last year. We've never seen such great numbers maximizing our spend in AdWords as well as the increased traffic driven to our site. They have done an amazing job with our account and I'm really looking forward to working with them in 2016!
Jen Gray,
Director of Marketing,
Extole
Right from start the Grazitti team gave us the confidence that we do not need to have a plan B. Once things started rolling – they were able to accommodate a number of requirements that were made by the operating teams within the timeframe.
David Skyberg,
Product Manager,
Ping Identity

Grazitti and Marketo Support have successfully partnered to roll out rich functionality and support Portal. Beyond core development skills to implement business functionally in SFDC Service Cloud and Customer Community, the Grazitti team has been a valued contributor to recommend technology such as Solr text search, workflow optimizations, and web creative design.
Patricia Lughezzani,
Group Vice President, Customer Support & Advocacy,
Marketo Inc.
Our Delivery Approach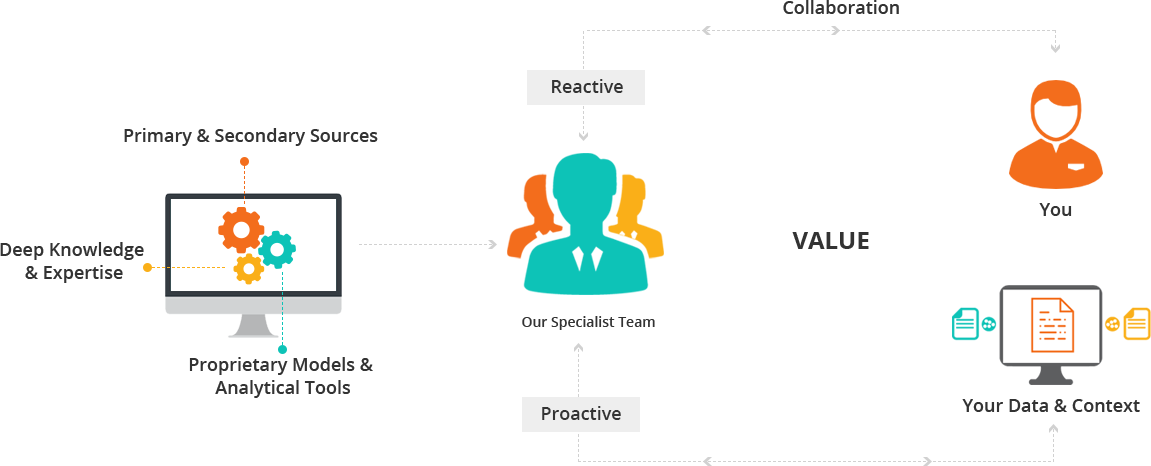 Our unique collaborative approach is an amalgamation of both Proactive and Reactive measures. In the former, by leveraging the existing information about the client, we devise the most relevant and beneficial course of action for them, while in the latter, we work after reviewing the inputs and pain points of the client. Our trained and experienced team of experts provide fact-based insights and advice that are supported by a thorough analysis.
Trusted Industry Partners
From Our Blog
According to Sprout24, "Your conversion ...
17 May 2019
in
Demand Generation, Marketing
Mere satisfaction is no longer enough. E...
06 Dec 2018
in
Demand Generation, Marketing
So you planned well for your B2B video, ...
16 Oct 2018
in
Demand Generation, Marketing
Visit Our Blog
Case Study
Helping a Security Vendor Enter in an Existing Market with New Product
Learn how we helped the customer in analyzing the scope of mobile usage, awareness of security products among wi-fi users, present state and future scope of consumer VPN, growth in the market across the globe for forcasting the trend for next five years and identifying parameters for competitive intelligence