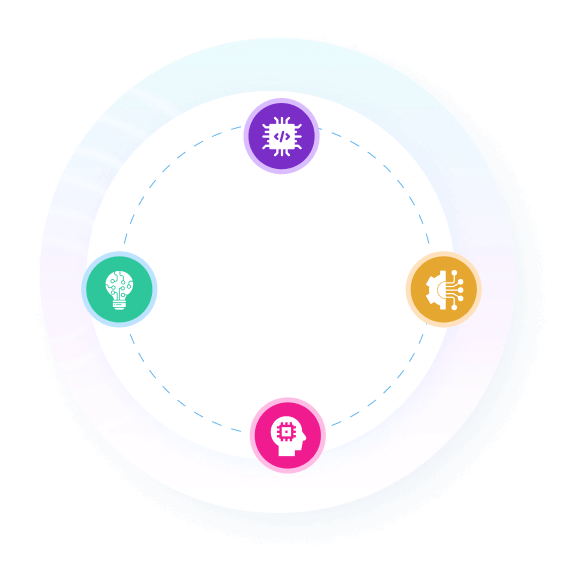 AI + Marketing Automation – The Duo for Business Success
---
If you're looking to supercharge your marketing strategy, automate marketing tasks, and drive more ROI, harness the power of artificial intelligence!
With AI for Marketing Automation, you can execute marketing activities, streamline your campaigns, and analyze large volumes of data with minimal human intervention. By tapping into the power of artificial intelligence, you can create personalized experiences, ensuring you reach the right customers and effortlessly boost your conversions.
At Grazitti Interactive, we specialize in providing tailored AI solutions that optimize your marketing automation processes, leading to significant revenue growth.
AI-Powered Solutions for Marketing Automation
---
Account-Based Marketing (ABM)
Identify the most relevant accounts by analyzing data and patterns using AI to deliver personalized messages and extend tailored offers.
Automated Data Imputation
Automate the process of populating incomplete data using machine learning algorithms. Get an accurate and complete database to build effective marketing campaigns.
Fatigue Level Analysis
Track customer interactions such as email open & click rates, and analyze patterns to determine the fatigue level using AI. Prevent churn by re-engaging users for better conversions.
Multivariate Testing
Automate and optimize marketing campaign testing by analyzing large amounts of data and identifying patterns using AI/ML algorithms to improve your campaign performance.
Deduplication
Identify and remove duplicate or redundant records from a database using AI-powered solutions to get a clean and accurate database.
Segmentation
Analyze datasets to identify the right customer segments and create detailed customer profiles using AI.
Email Optimization
Improve the performance of email marketing campaigns by optimizing content. Leverage AI & ML to maximize email open rates, click-through rates, and conversions.
Personalization
Create detailed customer profiles for each account and personalize your messaging to boost customer satisfaction using AI-powered solutions.
AI-Enabled Marketing Automation to Elevate Marketing Performance
---
Use Conversational AI Assistant in Your Marketing Automation Platform to:
Automatically Send the Marketing Qualified Leads (MQLs) to the CRM
Automate Follow up Conversations With Leads After an Event
Reactivate Dormant Leads That Have Not Been Contacted by Sales or Marketing

Trigger a Conversational Email Campaign After a Lead Interacts With a Nurturing Campaign
Engage and Qualify Leads That the Sales Team Cannot Contact
The AI Advantage: Grazitti's Unparalleled Expertise in Action
---
Stanford Named Entity Recognition (NER)
We utilize Stanford NER to automatically identify and extract relevant data, streamline processing tasks, and improve the accuracy of your campaigns.
Cognitive Services Text Analytics
We perform sentiment analysis and key phrase extraction using Cognitive Services Text Analytics for content to better understand customer sentiments and identify important keywords.
Predictive Analytics
We harness the power of AI to predict future outcomes and trends, enabling you to make data-driven decisions with accuracy.
BERT and RoBERT
We use BERT and RoBERT for various tasks such as text classification, sentiment analysis, question-answering, and more to provide personalized responses.
Large Language Models (LLM)
We are at the forefront of utilizing LLMs to enable advanced NLP capabilities, empowering your sales team with improved communication and information extraction.
Natural Language Processing (NLP)
We leverage NLP to enable an intelligent analysis of textual data,hear speech and interpret it,thereby empowering your sales team with valuable insights and better customer experience.
Integrate AI With Your Marketing Automation Platform
---
Integrate AI With HubSpot
By integrating AI into HubSpot, you can improve your inbound marketing efforts, boost customer engagement using chatbots, and optimize your campaigns with predictive analytics. With our AI-driven HubSpot solutions, you can:
1.

Automate Lead Distribution in Distribute App

2.

Implement UPotent Sales Gamification App

3.

Configure & Customize Chatbots
Integrate AI With Marketing Cloud Account Engagement (Previously Pardot)
Incorporating AI with Marketing Cloud Account Engagement (Pardot) can help you deliver hyper-personalized customer experiences, automate email campaigns, and optimize content delivery, leading to higher conversion rates. With our AI-driven Marketing Cloud Account Engagement solutions, you can:
1.

Update Prospect Data in Real-Time

2.

Automate Opportunity Contact Roles

3.

Convert Email-to-PDF
Integrate AI With Marketo
By integrating AI with Marketo, you can optimize lead scoring, deliver personalized experiences at scale, and analyze vast amounts of data. With our AI-driven Marketo solutions, you can:
1.

Generate Targeted Campaigns & Orchestration

2.

Get In-depth Campaign Recommendations

3.

Schedule Personalized Campaigns

4.

Design, Deploy, and Automate Chatbots

5.

Improve Lead Scoring
Integrate AI With Oracle Eloqua
By leveraging AI capabilities within Eloqua, you can automate lead nurturing, scoring, and qualification processes, enabling you to uncover valuable customer insights and identify patterns for more effective targeting. With our AI-driven Oracle Eloqua solutions and fatigue level analysis, you can:
1.

Segment and Target Leads Effectively

2.

Get Real-Time Insights and Analytics

3.

Create Dynamic Campaigns, Organize Programs, and Manage Data

4.

Personalize Emails and Landing Pages Using Dynamic Content

5.

Build Account Engagement Score & Dashboards
What Sets Us Apart?
Customers Served
Experienced Professionals
Integrations With
Leading Platforms

Projects Completed
More From Our AI Resource Center
---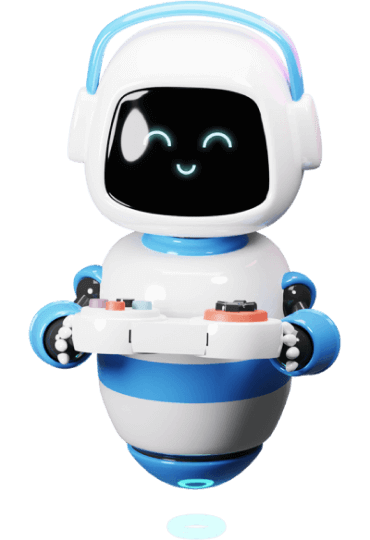 Get in Touch