React Native Solutions We Offer
Native UI Design
Develop interactive and visually stunning UIs that provide native experiences to users irrespective of the platform
Native Features
Implement features like push notifications, chat support, tracking, and React Native maps to enhance user engagement
Multi Platform Apps
Build native mobile apps using cross platform APIs that support both Android and iOS while keeping a single codebase
Apps Porting and Testing
Port mobile apps across different platforms and automate testing procedures using the code level testing library to ensure functionality, usability, and consistency
Migration
Migrate existing app to React Native for enhanced capabilities, upgraded UIs, and responsive scalability
Support & Maintenance
Audit, review, and analyze code quality to improve app performance and ensure up-to-date functionality
Consultation
Formulate complete project strategy according to the individual business needs and goals for better, faster, and profitable results
Technical Expertise
Deliver high-end solutions on several frameworks and technologies with agile procedures and flexible engagement models
Why Choose React Native
Looking to build a cross-platform, feature-rich, and engaging mobile app?A robust architecture with high functionality, speed, and scalability like React Native might just be the solution.
Combining the best components of native development, React helps you build fast, seamless, and responsive mobile apps that are truly native.
Our Mobile App Development Process
Planning
We start by understanding your requirements and devising an application strategy
Prototype
We create a preliminary wireframe for demonstrating the application vision
Design
We refine the elements until you're happy and give a go-ahead
Development
We build the application by iterating the programming at every level
Testing
We carry out end-to-end manual, automated, and compatibility testing
Deployment
We release the application on app stores with future revision support
Technology Stack We Use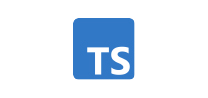 Our Customers Love Us

As an integrated agency with many fast-moving projects and deadlines, I've been absolutely thrilled by the partnership we've solidified with the team at Grazitti. From straightforward landing pages to complex data-intensive web-portals, the Grazitti team's depth and knowledge never ceases to amaze me. More importantly, their commitment to our business and success is apparent at every fun of each project. They take the time to ask great questions and are always trying to help us streamline work and make our lives easier. Grazitti is the best interactive/development partner I've had the pleasure to work with – period.
Ben Allen,
Director,
Managing Director, DCG ONE
I really admire the team's hard work, dedication, and sense of responsibility. It's also been very easy to approach the team, even during late hours, which I appreciate very much.
Yogesh Kapoor,
Director, Enterprise Applications,
MobileIron

Over the past 8 months, the Grazitti team played an instrumental role in our marketing automation process from optimizing our Marketo instance to deploying nurture campaigns to troubleshooting technical obstacles that seem to arise every once in a while. They have truly become a valuable extension of my team that allows me to scale when needed.
Genevieve Cross,
Director, Demand Generation,
CloudBees
The Grazitti Interactive team understood what we needed to improve our Marketo usage, gave us a plan to fix it, and completed the work very quickly.
Kris Bondi,
VP of Marketing,
Cloudwords, Inc.
From Our Blog
Reports state that the global economy is...
25 Sep 2023
in
Mobile Applications
Do you know, There are a whopping 5.48[i...
10 Aug 2023
in
Mobile Applications
With more than 6.65[i] Billion people us...
27 Jul 2023
in
Mobile Applications
Visit Our Blog