Drupal Solution We Offer
Migration & Upgrade
Utilize the Drupal platform to an optimum level with all the recent updates and migrate from the existing Drupal version to the latest one to boost revenue generation from your website.
Support & Maintenance
Quick resolution of technical and non-technical issues by a team of experts offering round-the-clock assistance.
Resource Centers
Organize all your marketing collateral into one central repository and share it easily with your prospects and sales representatives.
Responsive Modules & Themes
Create a dynamic customer experience with responsive themes, dynamic PDFs, interactive PPTs and more.
Third-Party Integrations
Leverage the capabilities of your systems by integrating them with Marketo, Salesforce, Apache, Solr and more to improve your ROI.
Consultation
Resolve queries related to Drupal CMS, website structure, user interface, designs, themes, coding, integrations with 24/7 support from our experts.
Comprehensive CMS
Deliver an engaging web experience with responsive design modules across all channels created using an agile & secured Drupal CMS.
Custom Communities
Equip your support staff with robust employee and customer communities through our expertise in highly flexible Drupal CMS frameworks.
Robust Websites
Get interactive and scalable Drupal websites to help you publish, manage, and organize content with friendly UI/UX and customized back-end and front-end user interface.
Why Choose Us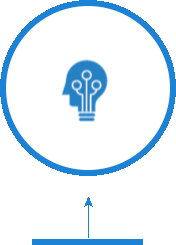 Technically

Sound

A technically sound team that is well versed with the latest technical advancements delivering unmatched customer support.
Quick

Delivery

An agile approach that is well suited to the dynamic environment for timely delivery of projects.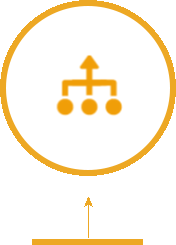 End to End

Approach

Carefully designed end-to-end approach across consulting, implementation, migration and upgrade processes.
Assured

Quality

Customized development solutions that are subject to thorough quality assurance testing before deployment to ensure a glitch-free product.
Our Customers Love Us
We are really happy to partner with Grazitti. We admire the team's hard work, dedication, and proactive approach. Grazitti's Marketo Wordpress plugin has helped us improve our end user experience as well as enhanced tracking and reporting for our team.
Jason Antony,
Director, Corporate Marketing,
TRI Pointe Group
Grazitti is the best in the business! Their Marketo WordPress Integration Connector does everything it promises and more. Form prefill and blog subscribe functionality work beautifully. Their support and product teams are amazing and they make sure all your forms look nice and clean. They set you up to be successful. Great tool, great support, exceeded expectations.
Nick Weirens,
Digital Marketing Manager
Hawk Ridge Systems
Trusted Industry Partners
From Our Blog
User experience (UX) is key to driving s...
24 Nov 2021
in
Drupal, Web Dev
The digital landscape is continuously ev...
25 Jun 2021
in
Drupal, Web Dev
"Good marketing makes the company look...
10 Jun 2021
in
Drupal, Web Dev
Visit Our Blog
Datasheet