Get Your Extended HubSpot Team
700+ Customers served including Fortune 500
200+ Years of Combined Marketing Automation Experience
50+ Marketing Automation Resources
Whether you're taking your first steps with HubSpot or are in the ongoing journey, with our extensive HubSpot expertise and experience, we can scale your operations and elevate your business growth.
Key HubSpot Services We Offer
HubSpot Implementation
Identify processes, define objectives, and get started with HubSpot smoothly with an effective HubSpot implementation strategy
Lead Nurturing
Accelerate conversions, build lasting customer relationships, and increase customer lifetime value with effective lead nurturing campaigns
Advanced Attribution Model
Measure the impact of your marketing touches – from the first to the last one – and optimize your marketing budget
Inbound Marketing
Make the most of HubSpot's inbound marketing platform with engaging content and delightful digital experiences

Instance Health Checkup
Discover areas of improvement and get fact-based recommendations to maximize your HubSpot investment
Analytics & Reporting
Get a 360 degree view of your marketing and sales data with insightful marketing and sales reports and dashboards
Lead Scoring and Grading
Set up and automate a comprehensive lead scoring process in HubSpot and focus on the leads that are most likely to convert
Email Marketing
Achieve email marketing success with optimized deliverability, targeted content, responsive design, A/B and MV testing, and engagement KPI tracking
3rd Party Integrations
Have a unified and scalable ecosystem by integrating your HubSpot marketing automation system and CRM with the rest of your tech stack
Migration Services
From a website to a marketing automation system and CRM, move your data seamlessly and securely to HubSpot (and vice versa)
Website, LPs, and Email Templates
Build fast and secure HubSpot websites, highly engaging landing pages that convert, and emails that wow your target audience
Persona Building
Run marketing campaigns based on buyer personas that are highly comprehensive images of your target audience
Our Clients Love Us

Over the past 8 months, the Grazitti team played an instrumental role in our marketing automation process from optimizing our Marketo instance to deploying nurture campaigns to troubleshooting technical obstacles that seem to arise every once in a while. They have truly become a valuable extension of my team that allows me to scale when needed.
Genevieve Cross,
Director, Demand Generation,
Cloudbees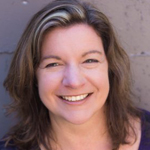 The Grazitti Interactive team understood what we needed to improve our Marketo usage, gave us a plan to fix it, and completed the work very quickly.
Kris Bondi,
VP of Marketing,
Cloudwords
Just wanted to shoot you note (for the second time) and let you know how much we (l) appreciate your Marketo team's help and dedication. The team Grazitti is the great asset to us and Is always willing to help regardless of the day or time.
Ryan Smith,
Sr. Manager, Marketing Operations,
Alteryx

I really admire the team hard work, dedication, and sense of responsibility. It's also been very easy to approach the team, even during late hours, which I appreciate very much.
Yogesh Kapoor,
Director, Enterprise Applications,
Mobileiron
Trusted Industry Partners
Some of Our Work
Increased conversion rate with responsive emails and landing pages and built a lead scoring program
View Case Study
From Our Blogs
Artificial Intelligence (AI) and Machine...
23 Jan 2019
in
Digital Marketing, Marketing
"Automation is good, so long as you kn...
11 Jan 2019
in
Artificial Intelligence, Content Ma

There are over 5,000 software solutions ...
07 Jan 2019
in
B2B Marketing, Marketing
Visit Our Blog
Our Videos