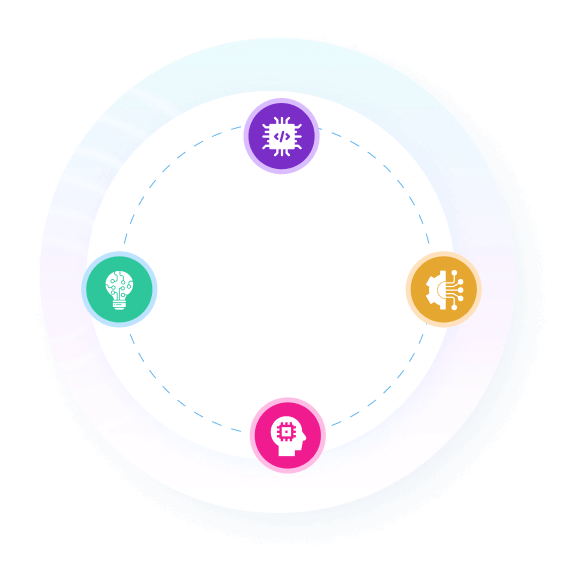 AI for Analytics
---
In today's competitive business landscape, harnessing the power of artificial intelligence (AI) is the key to unlocking your team's full potential. AI-powered solutions offer a wide range of benefits, from improving decision-making to enhancing customer personalization. At Grazitti, we specialize in providing AI solutions tailored to optimize your analytics processes and drive revenue growth.
AI-Powered Solutions for Analytics
---
No-Show Analysis
Leverage historical data and customer patterns to predict the likelihood of and minimize no-shows, optimize scheduling, and maximize resource utilization.
Churn Analytics
Analyze customer behavior, engagement metrics, and other relevant data to identify patterns and predict potential churn. Retain valuable customers and improve overall customer satisfaction.
Risk Modeling
Assess and mitigate risk by analyzing large datasets and identifying potential risk factors. Make informed decisions by gaining insights into risk patterns and trends.
Text Analytics
Leverage natural language processing techniques to analyze text data from various sources. Build an understanding of customer feedback by extracting key information, sentiment, and themes.
Revenue Prediction
Analyze historical sales data, market trends, and other relevant factors to provide accurate revenue forecasts. Make informed decisions, optimize budgeting, and increase profitability.
Inventory & Staff Prediction
Analyze historical data, seasonality, and external factors to predict optimal inventory levels and staffing requirements. Align resources with demand to reduce costs, improve customer satisfaction, and streamline operations.
Conversational AI
Enhance customer interactions and support with the help of natural language processing and machine learning. Build automated and intelligent conversations with customers.
Optimized Cross-Sell & Upsell
Increase revenue and customer satisfaction by analyzing customer data, purchase history, and behavior patterns. Maximize customer value and drive revenue.
AI + Analytics: Your Key to Maximizing Business Value
---
Enhanced Decision-Making
Personalized Customer Experiences
Improved Accuracy & Efficiency
Improved Productivity & Workforce Optimization
Real-Time & Proactive Analytics
Our Expertise in Artificial Intelligence
---
Predictive Analysis
Harness the power of AI to predict future outcomes and trends, and make data-driven decisions.
Computer Vision
Utilize computer vision to extract valuable information from visual data, unlocking new possibilities for sales optimization.
Machine Learning
Leverage machine learning algorithms to build predictive models that can analyze large volumes of data and make accurate predictions.
Deep Learning
Develop sophisticated AI models that can process complex data structures and deliver highly-accurate insights.
Large Language Models (LLMs)
Utilize large language models to enable advanced natural language processing capabilities, empowering your sales team with improved communication and information extraction.
Natural Language Processing (NLP)
Enable an intelligent analysis of textual data, empowering your sales team with valuable insights and automated processes.
Driving Business Efficiency:
Harness AI Integration With Analytics Tools
---
Tableau AI
Get answers and uncover insights with machine learning, statistics, natural language, and smart data prep. Make smart decisions with AI-powered predictions, scenario planning, model building, and more.
Alteryx AI
Use machine learning models for financial visibility and forecasting, audit & fraud detection, customer analysis, supply chain optimization, as well as predictive maintenance and downtime analytics.
Salesforce Einstein
Make accurate sales forecasts, build conversational intelligence, personalize customer interactions, make intelligent recommendations, and automate analytics dashboards & data models.
Adobe AI
Scale experiences with real-time intelligence, forecast the impact of budget scenarios, predict customer behavior, manage assets better, and engage audiences with customized offers.
What Sets Us Apart
Customers Served
Experienced Professionals
Integrations with
Leading Platforms

Projects Completed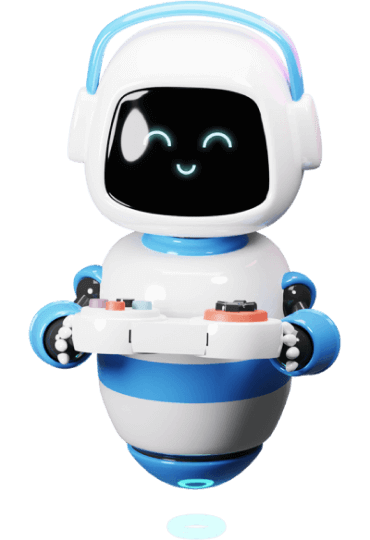 Get in Touch