Our Partner Stack
Partnership with Brian Oblinger
In partnership with Brian Oblinger, our aim is to create cutting-edge online communities that enable our clients to get a competitive-edge. This empowers them to deliver superior customer experience and drive revenue growth.
HubSpot Solutions Partner
As HubSpot Solutions Partner, we assist and enable organizations to solve complex business problems and accelerate their digital transformation leveraging HubSpot
Looker
As a registered Looker Consulting Partner, we power data-driven
decision-making with consulting, integration, and support services for Looker
Salesforce Silver Partner
As Salesforce Silver Partners, Grazitti is authorized to work on the customer's SFDC instances, and sell licenses. We have extensive experience in Salesforce cloud instance and establishing 3rd party integrations
Google Premier Partner
As Google Premier Partners, we specialize in Search and Display Advertising to help you create and optimize compelling visual ads
Adobe Technology Partner
As Adobe Technology Partner, we are able to access the resources required to build and market our integrations with Adobe Experience Cloud. We can now outreach to our potential prospects and promote our integrations through the Adobe Exchange Marketplace.
Adobe Innovate Partners
As Adobe Innovate Partners, we can create and maintain applications for joint customers and add these as listings on Marketo Launchpoint and Adobe Exchange
Microsoft Gold Partner
As Microsoft Gold Partners, we have permissions to provide services on all Microsoft-based products and sell them
Salesforce AppExchange
As Salesforce AppExchange partners, we're authorized to sell our apps based on Salesforce such as Sinergify—A Salesforce & Jira on AppExchange, ZakCalendar, Email to Case Advance etc
Alteryx
As Alteryx Partners, we are authorized to sell Alteryx licenses as well as build and sell Alteryx connectors
Acquia
As Acquia Partners, we focus on end-to-end services on Drupal platform such as consultation, migration, development, maintenance, designing, and more
Shopify Partner
As Shopify Partners, we specialize in eCommerce themes and apps and have vital skills such as store setup, store maintenance, app development, and customizations
Higherlogic Business Software Partner
As a Higher Logic Business Software Partner, we are authorized to help customers integrate Higher Logic with 3rd party platforms with the help of our connectors
WP – Engine
As WP-engine partners, we are able to help customers with our WordPress capabilities as well as provide appropriate hosting packages
AWS
As Amazon Web Services partner, we provide AWS services and are authorized to list our products on their marketplace
Cmj
As partners with Carrie Melissa Jones, we empower customers to build stellar online communities and deliver exceptional community management services
PeerSense
With Venessa Paech as our esteemed partner, we thrive to build vibrant communities with our dynamic community management services and curate exceptional customer journeys
Island23
Through our partnership with Darren Gough, we build cutting-edge and dynamic online communities for our customers and help them amplify CSAT
Clocktower Advisors
As partners with Clocktower Advisors, we enable customers to build advanced online communities with our comprehensive community management services and create superlative customer experiences
Khoros Developer Partners
As Khoros Developer Partners, we are not only involved in end-to-end community development, but also provide consultation on how the community can help you reduce your support cost and improve your ROI
Bevy
As Bevy's Partners we are a leader in developing end-to-end community platforms. We also provide consultation and managed service to customize customers' communities for their own in-person, hybrid, and virtual events.
Contentful
As Contentful Solution Partners, we use the headless CMS platform to help customers create, launch, and ship websites and content faster.
Sauce Labs – Technology Alliance Partnership
As a Sauce Labs partner, we automate and speed up testing processes of various frameworks and infrastructures, while improving security and credibility.
Oracle NetSuite – Solution Provider Program
As a solutions provider for Oracle NetSuite, we enable organizations to leverage Cloud Computing and take customer support to the next level.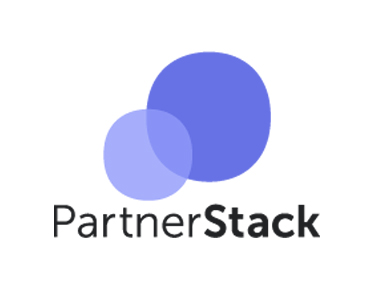 PartnerStack
As PartnerStack Solution Partners, we help clients start new sales channels through Partner Relationship Management and Affiliate Marketing.
Select Snowflake Partner
As a Select Snowflake Partner, we enable you to drive decision-making with cloud data warehousing, data lakes, data engineering, and data science for Snowflake.