AI for Customer Service
---
Leverage AI to seamlessly adapt to evolving customer needs, create personalized experiences for each individual, access real-time data for informed decision-making, and effortlessly gather valuable insights from multiple touchpoints.
Choose Grazitti Interactive as your partner in AI-driven customer service transformation. Our expertise and customized solutions will revolutionize your customer service processes, enabling you to deliver exceptional experiences, drive customer satisfaction, and achieve substantial business growth.
Embrace the power of AI-driven customer service transformation by selecting Grazitti Interactive as your partner. With our expertise and tailored solutions, you can deliver unparalleled experiences, boost customer satisfaction, and achieve remarkable business growth.
AI-Powered Solutions for Customer Service
---
Chatbots
Provide instant, accurate responses 24/7 with AI-powered chatbots to improve customer satisfaction and reduce response time.
Augmented
Messaging
Elevate customer messaging with augmented AI capabilities, enabling personalized and efficient communication for enhanced customer satisfaction.
Sentiment
Analysis
Conduct AI-powered sentiment analysis to gain insights into customer emotions, enabling proactive response and personalized support.

Customer Data
Analysis
Extract valuable insights, optimize service strategies, and deliver personalized experiences with AI-driven customer data analysis.
Knowledge Management
Systems
Effectively organize, access, and share valuable information to empower your customer service team to deliver accurate and consistent support.
Automated Email &
Ticket Classification
Streamline customer communication with AI-driven automated email and ticket classification, ensuring prompt and efficient resolution of inquiries.
Language
Translation
Expand global reach with AI-powered language translation, enabling seamless communication and support across diverse customer bases.
Virtual
Agents
Enhance customer interactions with AI-driven virtual agents and deliver personalized assistance, resolve queries, and provide round-the-clock support.
Amplify Your Business Performance with
AI-powered Customer Service Solutions
Improved
Response Times

Enhanced Customer
Engagement
24/7
Availability
Cost
Savings

Personalized Customer
Experiences

Efficient Handling of
Routine Inquiries
Grazitti's Expertise in Artificial Intelligence
---
Predictive Analytics
Use predictive analytics to anticipate customer needs, forecast trends, and make data-driven decisions for proactive and optimized customer service strategies.
Computer vision
Analyze images/videos, detect issues, or provide visual support and real-time visual guidance for troubleshooting
Machine Learning
Train AI models to analyze customer data, such as purchase history, interactions, and preferences, to provide personalized recommendations.
Deep Learning
Understand complex patterns to enable chatbots or virtual agents to respond to customer inquiries in a more human-like manner.
Large Language Models (LLM)
Develop conversational chatbots or virtual agents that can engage in more sophisticated and context-aware conversations.
Natural language Processing (NLP)
Enable machines to understand customer inquiries, extract relevant information, generate appropriate responses, and analyze customer sentiments.
Integrate AI with Your Business
Customer Support Tools for
Unmatched Success
CRM

Customer Data Analysis
Improve support interactions
Knowledge Base Integration
Customer data management
Marketing Automation

Better customer interactions
AI-powered self-service
Intelligent case routing
Automated ticket creation
Analytics
Deeper customer insights
Real-time Analytics
Identify Patterns & Behaviors
Personalized support interactions
Why Choose Us?
Customers Served
Experienced Professionals
Integrations with
Leading Platforms

Projects Completed
Blogs: AI Resource Center
---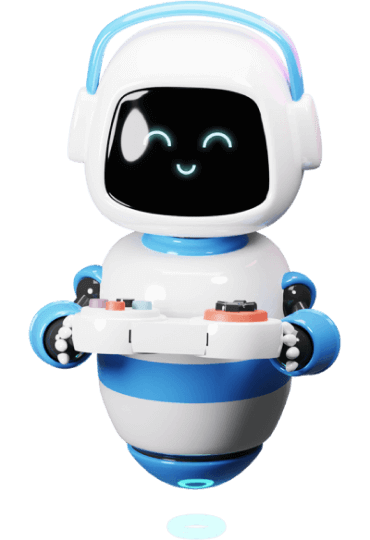 Get in Touch