Our Cybersecurity Services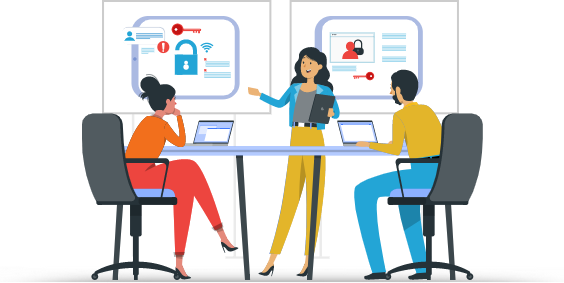 Cybersecurity Consulting and Advisory
We aim to develop a resilient cyber risk framework ensuring advanced security design and operations that help organizations address complex issues.
We're also determined to help CISOs and the management develop strategies that minimize exposure and strengthen cybersecurity postures over time. Thus, our cybersecurity consultants strive to amplify the effectiveness of customers' teams and resources.
Risk Management
We enable organizations to improve their overall cyber risk appetite, enhance cyber resilience, and protect business-critical information.
Our qualitative and quantitative risk management approach helps organizations make better decisions and connect security risk management with their overall business strategy.
Network & Web Application Security
We regularly test an organization's cyber security and keep a close check on the evolving tools, tactics and procedures used by cybercriminals to breach networks.
We provide critical insights into the IT infrastructure and Web Applications weaknesses to protect organizations from threat actors and the possibility of a breach to achieve compliance with applicable standards.
Cybersecurity Analytics
With our Cyber Security Analytics services, we help organizations address logging & monitoring challenges to make better decisions for allocating limited time, resources, and security expenditures.
Therefore, our aggregation, correlation, and data analyzing services are meant to offer a comprehensive set of capabilities to discover, classify, and manage vulnerabilities and associated risks to corporate data.
Cybersecurity Resources & Awareness
We provide security awareness and education to minimize an organization's risk of being socially engineered by creating an awareness environment outside of formalized training.
We prepare presentations, posters, newsletters, and digital images to safeguard organizations against cyber threats and strengthen cybersecurity defenses.
Vendor Risk Assessment
We ensure that the use of external third-parties does not create business disruption or have a negative impact on business performance.
With our third-party risk management services, we aim to help protect organizations from significant threats such as cybersecurity incidents, breaches, business continuity challenges, or reputational damage.
Why You Need Cybersecurity for Your Business
Protect Intellectual Property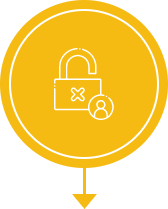 Prevent Unauthorized Access
Build Business Reputation
Maintain Regulatory Compliance
Prevent Financial Loss
Why Grazitti
Certified Experts
Overall Customers
Years of Experience
Delivery Models
On-Time Delivery
From Our Blog
The Black Friday and Cyber Monday season...
03 Nov 2022
in
Information Security
Experts say, "Cyber security isn't e...
09 Aug 2022
in
Information Security
"Today, more often than not, adversari...
24 Jun 2022
in
Information Security
Visit Our Blog
Our Videos