What is Salesforce Marketing Cloud Account Engagement?
Marketing Cloud Account Engagement (Pardot) is the ideal marketing automation platform for businesses seeking to optimize their customer engagement and drive brand success. It offers a complete set of tools to efficiently connect and interact with your target audience. With its enhanced capabilities, it enables you to stay ahead of the curve, optimize impact, and ace your marketing goals.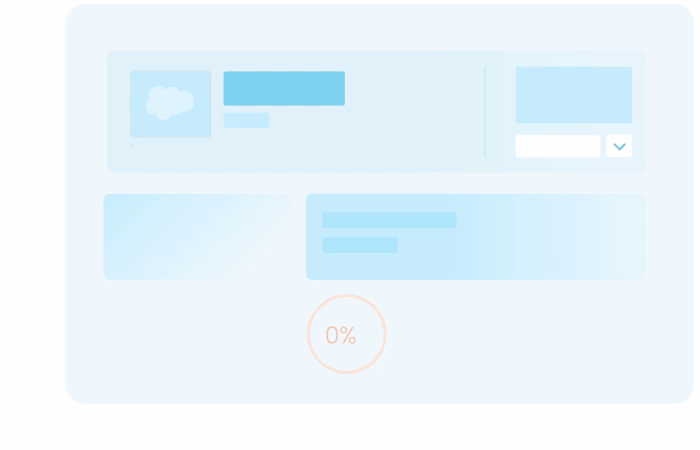 Why Choose Salesforce Marketing Cloud Account Engagement?
With Marketing Cloud Account Engagement, you can boost your team's productivity, enhance your marketing efficiency, and build more meaningful relationships. It helps you to:
Align Marketing and Sales
Simplify workflows, boost productivity, and close deals faster.
Improve Lead Scoring & Segmentation
Automate lead management, and quickly discover and engage with the right leads.

Personalize Email Marketing
Create personalized, attractive, and responsive emails.
Calculate Your ROI
Leverage analytics and reporting tools to track and measure your marketing campaign's ROI and performance.
As a leading Salesforce Marketing Cloud Account Engagement service provider, we can help you create meaningful interactions, deliver personalized experiences, and build lasting relationships with your customers. Get ready to harness the full potential of your marketing efforts with us!
Optimize & Scale Your Marketing Efforts With Account Engagement
Examine your Marketing Cloud Account Engagement instance thoroughly to discover any potential areas for enhancement and assess its overall health. Get a complimentary, in-depth health check of your Account Engagement instance to unleash its true potential.
Boost Your Marketing and Sales Success With Marketing Cloud Account Engagement
Transform Your Marketing Campaigns With Our Account Engagement Implementation Services
Harness Its Capabilities to Create Personalized and Effective Campaigns. Leverage the Power of Account Engagement to Create Targeted Campaigns
Our team of experts will closely work with you to understand your unique needs and goals, and then develop a customized implementation plan that maximizes the capabilities of your Account Engagement instance.
Our Marketing Cloud Account Engagement Implementation services can help you to:
Boost Customer Engagement
Increase Brand Awareness and Loyalty
Enhance Data Management and Analysis
Optimize Your Businesses Processes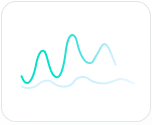 Moreover, you can easily:
Unify Disparate Systems
Eliminate Data Silos
Foster Data Transparency
Boost Teams Efficiency
Level-Up Your Marketing Game With Account Engagement Integration Services
Maximize Your Marketing Potential and Transform Your Customer Experience
Effectively engage with your customers across various digital platforms, including email, social media, and more. Our Marketing Cloud Account Engagement Integration services can help you better understand your customer's behaviors and preferences through data analysis and segmentation.
Upgrade Your Marketing Capabilities with Account Engagement Migration Services
Elevate Your Marketing Stack and Unlock New Possibilities
Effortlessly migrate your existing customer data, campaigns, and engagement history to Marketing Cloud Account Engagement. With our team of experts, you can minimize the risks and complexities of migration, reduce downtime, and improve your overall marketing effectiveness.
Additionally, we can help you to:
Advance Your Reporting Capabilities
Optimize Your Marketing Efficiency
Maximize Your Lead Generation Efforts
Seamless Communication Between Teams
Seamless Transition to Account Engagement With Tailored Onboarding Services
From Choas to Success – We'll Guide You Every Step of the Way
Our tailored onboarding services for Account Engagement enable you to swiftly set up your instance and begin driving your business forward. We begin by gaining insight into your business aspirations and subsequently craft a strategic roadmap for you. We provide extensive Marketing Cloud Account Engagement onboarding services to:
Achieve Your Business Goals Faster With Tailored Technical Solutions
Maximizing Your Account Engagement Potential
We offer a range of Marketing Cloud Account Engagement Technical Services, including account optimization, data analysis and segmentation, campaign strategy and execution, and performance tracking and reporting.
Get expert guidance and technical support to optimize the use of your Account Engagement platform and:
Create Data-Driven Marketing Strategies
Troubleshoot and Resolve Issues
Facilitate Effective Collaboration
Deliver Better Results With Strategic Training
Our Marketing Cloud Account Engagement Training will help you:
Eliminate the Learning Curve
Improve Your Team's Skills and Knowledge
Fasten User Onboarding Process
Boost Team Productivity
Empower Your Team and Drive Success With Effective Marketing Cloud Account Engagement Training
Learn the Latest Techniques for Engaging Customers
Learn how to leverage the tools and features of Account Engagement to create more personalized and relevant campaigns that resonate with your audience. Additionally, our experts can help you to stay up-to-date with the latest trends and best practices in marketing, allowing you to remain competitive in your industry.
Optimize Your Instance: Conduct an Account Engagement Instance Audit
Efficiency Starts With an Instance Audit
By conducting an instance audit, you can gain insights into how your resources are being used and where improvements can be made to increase efficiency. Our experts can help you in determining database health, reduce costs, and optimize the usage of your instance.
With this, you can:
Make Data-Driven Decisions
Identify Gaps and Propose Solutions
Improve Your Instance's Performance
Amplify Business Growth
Boost Your Bottom Line With Marketing Cloud Account Engagement
With Account Engagement, you can efficiently manage and automate your marketing campaigns to save time and resources all while witnessing better ROI. Also, our experts can help you equip your sales team with the insights they need to close more deals and win new business.
Other Popular Account Engagement Services That We Offer
Email Marketing
Create successful email programs and test new strategies to improve conversion, open and click-through rates
Lead Scoring & Grading
Understand the engagement level of your prospects to help your sales team identify the best leads and close deals faster
Analytics & Reporting
Unravel the true impact of marketing by building reports and dashboards to make data-driven decisions
Lead Nurturing
Accelerate customers through the funnel and build sustainable customer relationships with effective lead nurture campaigns
Landing Pages and Email Templates
Improve your prospects' user experience with engaging and responsive landing pages and email templates
Einstein Artificial Intelligence (AI)
Leverage the power of Einstein artificial intelligence (AI) to streamline your workflow and provide data-driven attribution data for your teams
Here's What Customers Have to Say About Us
The Grazitti Interactive team understood what we needed to improve our Marketo usage, gave us a plan to fix it, and completed the work very quickly.
Kris Bondi, VP of Marketing,
Cloudwords, Inc.
Over the past 8 months, the Grazitti team played an instrumental role in our marketing automation process from optimizing our Marketo instance to deploying nurture campaigns to troubleshooting technical obstacles that seem to arise every once in a while. They have truly become a valuable extension of my team that allows me to scale when needed.
Genevieve Cross, Director, Demand Generation,
CloudBees
The enriched data for target prospects given by the Grazitti team had a success rate of 95%.
Joerg Koehler Director of Demand Generation,
CloudWords
I really admire the team's hard work, dedication, and sense of responsibility. It's also been very easy to approach the team, even during late hours, which I appreciate very much.
Yogesh Kapoor, Director, Enterprise Applications,
MobileIron
Why Choose Grazitti as Your Account Engagement Service Provider?
We've been delivering professional Account Engagement services and growth strategies for customers in the manufacturing, B2B tech, healthcare, financial, and SaaS space.
From a successful Account Engagement implementation to smooth onboarding, we offer a comprehensive individualized strategy. The Account Engagement consultants at Grazitti assist businesses in transforming RevOps and developing tailored solutions for their unique business challenges.
We're with you every step of the way!
We Automate the Pain Away
We'll help you deliver the best version of you by automating and streamlining sales enablement processes.
We're Your Success Partner
We take pride in our expertise & ability to provide exceptional solutions.
We're Your Extended Team
With a combined experience of 100+ years, we have expertise in providing tailored solutions to meet client requirements.
We're Available Anytime, Anywhere
Get 24×7 customer support from Oracle Eloqua experts with extended on-shore support for better customer experience.
What's New in Our Salesforce Marketing Cloud Account Engagement Content Block?
Curious to Know More?
Here are Some Frequently Asked Questions
1. Which Marketing Cloud Account Engagement edition is ideal for my business?
There are three versions of Marketing Cloud Account Engagement: Growth, Plus, and Advanced. They come in a range of prices. You can select the most suitable version based on your business requirements.
2. What differentiates Account Engagement Classic from Lightning?
The Pardot Classic app and pi.pardot.com do not offer the improved user interface or the features and capabilities that the Lightning app offers. Also, the Pardot Classic app is retired and now, Marketing Cloud Account Engagement is only accessible through the Salesforce Lightning Experience.
3. Is the Pardot standalone app on pi.pardot.com being retired?
No. Nevertheless, it is recommended that all users switch to the Account Engagement Lightning app. Customers can still access the standalone Pardot app (found at pi.pardot.com) if they like.
4. Will users lose any functionality when the Pardot Classic app is unavailable?
No, at pi.pardot.com, you may access the same traditional user experience with the exact same features and capabilities. Enable the Account Engagement Lightning app if you still want your users to be able to access MCAE from within your Salesforce instance. The Pardot Classic app and pi.pardot.com experiences do not offer the improved user interface or the features and capabilities that the Lightning app offers.
5. How much does it cost to install Marketing Cloud Account Engagement?
Marketing Cloud Account Engagement implementation costs vary depending on the needs and demands of the businesses and are not set in stone. Speak to one of our Salesforce Marketing Cloud Account Engagement Certified professionals today to learn more about its pricing structure according to your business needs.
6. Why do people use Marketing Cloud Account Engagement?
Marketing Cloud Account Engagement enables sales and marketing to collaborate on a single platform easily and facilitates effective collaboration between them to speed up the sales cycle. Businesses can deliver customized email campaigns, giving sales reps access to marketing-curated content and insights across all platforms.
7. Can we use Marketing Cloud Account Engagement for free?
Marketing Cloud Account Engagement is not free. Even if you don't use the entire Salesforce Platform, you can still use Marketing Cloud Account Engagement by purchasing the marketing automation edition that best suits your needs. There are four marketing automation plans offered by Marketing Cloud Account Engagement, which are generally referred to as:
Marketing Cloud Account Engagement Growth: It offers a comprehensive suite of marketing automation tools that can benefit teams of any size. Whether you're just starting a business or want to improve your operations, you can find solutions that fit your needs and help you streamline your marketing operations.
Marketing Cloud Account Engagement Plus: This plan offers advanced features that allow you to dive deeper into your data, gain more insights about your audience, and create more targeted and effective campaigns.
Marketing Cloud Account Engagement Advanced: It is the most popular plan. It provides businesses with powerful tools for innovation and growth with advanced marketing automation and analytics capabilities.
Marketing Cloud Account Engagement Premium: If you need enterprise-ready features and support, Premium is the plan for you. This top-tier plan offers predictive analytics, advanced personalization options, and dedicated support from a team of experts.
8. What is the difference between MCAE and Salesforce Marketing Cloud?
Marketing Cloud is frequently used by B2C businesses as it provides a high degree of targeted personalization over a number of channels, including email, SMS, and push notifications. Whereas, B2B enterprises are frequently connected with Marketing Cloud Account Engagement as it nurtures prospects until they are sales-ready through lead generation, scoring, and email marketing. However, to decode which of the two is the right fit for your business, the decision boils down to:
What features do you need in your software?
What are your business goals?
What is your budget?
9. What is MCAE Engagement Studio?
MCAE Engagement Studio helps you send emails to a list of potential customers, monitor how they respond to them, and tailor your response to how each customer interacts with the individual emails in the drip campaign.
10. Why is Pardot named MCAE?
In an effort to make Salesforce's sprawling product suite easier to grasp and to improve the uniformity & consistency of Salesforce's marketing solutions, Pardot was renamed Marketing Cloud Account Engagement.