We're Proud Ridge Level Partners
Attune Your Salesforce CRM to Your Unique
Business Needs
The right customer relationship management (CRM) can make a big difference to your business' growth trajectory. When you tailor a CRM to your unique business needs, you can ensure that no opportunity is lost.
Salesforce is the #1 CRM in the world, packed with powerful features, and when you align its game-changing features with your vision, you can increase revenue, improve business processes, and boost ROI.
Our Range of Salesforce Customization Services
To keep you on the trajectory of digital transformation, we ensure that your people, processes, and technology are aligned so that you are on the path to business success.
Salesforce Workflow Automation
Assistance in customizing your existing CRM with proper workflow rules, process builder, and the respective Apex Code for simplifying day-to-day CRM tasks.
Custom Application Development
Build complex applications to tackle substantial functionality gaps and improve or transform business processes such as delivery planning.
3rd Party Software Integrations
Unite the power of Salesforce with other tools from your tech stack, so you have a lean stack that works in sync to power data-driven decision-making.
Custom Reports and Dashboards
Innovative ideas to customize your internal dashboard, making it easier to create custom reports for specific departments. Equip your teams to get a holistic view of all the business activities in a single place.

Custom Email Service
Customize email service by defining fields, objects, and relationships as per your unique needs. Also, you can manage email attachments seamlessly.
Data & Access Management Customization
Improve your data management capabilities, third-party integrators, and access management connectors to build a comprehensive BI solution for you.
Customization of Objects, Fields, and Records
Get rid of default fields and objects and revamp your Salesforce platform with custom Salesforce objects and custom fields for extended functionality to improve your business's ROI.
Extract the True Value of Salesforce
Customization
Greater Customer Retention
Higher ROI
Save Time and Resources
User Convenience and Productivity
Our Customization Expertise Across the
Salesforce Ecosystem
Our Range of Applications to Customize &
Amplify the Power of Salesforce
A flexible and secure way to integrate your Salesforce and Jira instances. Integrate all Standard and Custom Objects in Salesforce with Jira with ease.
A robust solution for support teams that enables Salesforce Service Cloud users to simplify case management.
A one-stop-solution to handle Ideas management in Salesforce and drive innovation.
A Salesforce-native gamification solution that has features like score calculation and rewards that bring in better community engagement and ROI.
A Salesforce-native and Lightning-ready product for building walkthroughs on Salesforce-powered communities.
Frequently Asked Questions
What is Salesforce Customization?
Customization is the addition of custom coding and features that extend the capabilities of your CRM Platform beyond what is currently available in the standard application environment. It enables you to enhance your business to achieve the desired results.
What Makes Salesforce Customization a Compulsive Need?
The power of Salesforce is in its ability to be customized as per your existing processes. With customization, you can upgrade your existing application and add new features to keep up with the changing market and customer trends.
How Much is the Cost if I Go for Salesforce Customization?
The cost is dependent on your unique requirements, like features, modules, and objects you would like to add to your platform within a particular period of time.
What About the Ownership of My Salesforce Project?
Be assured, that you will have 100% ownership of your Salesforce project. We ensure it through NDA, copyright, source code, intellectual property rights, and more.
The Grazitti Advantage
From strategy to go-live and beyond, we ensure the success of your customization project, by following an agile and well-defined approach.
Here's what we do:
Conduct Requirement Analysis to Identify Your Current and
Future Scope
Design a Customization Roadmap Based on Your Unique Needs
Create a Solid Salesforce Customization Plan With Clear Timelines
and SLAs
Execute Customization in Alignment With Your Key Stakeholders
Offer Support & Monitoring
We offer: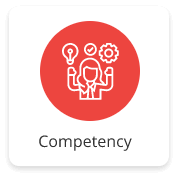 From Our Blog

In this customer-driven world, Salesforc...
01 Jun 2023
in
Salesforce
Even with so many CRM software options i...
25 May 2023
in
Salesforce
There has been a lot of discussions abou...
25 May 2023
in
Salesforce
Visit Our Blog