Services
Enabling
Personalization
Transform your customers into brand advocates by delivering great service experience across all channels (digital and real life)
Migration to

Improve processes, increase productivity, and create service-driven business differentiation with Service Cloud
Integration with
Communities
Drive self-service by allowing one-click case creation, escalation, and management
Migration to Lightning
Experience
Improve the efficiency and effectiveness of your service team with a time-bound, error-free, and zero-data-loss move to Service Cloud in Lightning
Enhancing
Collaboration
Make information retrieval fast by setting up two-way integration with knowledge sources and the tools used by other departments

Assurance
Quality
Improve processes and enhance customer service delivery with a bug-free and immaculate org
Custom Solution
Development
Transform your service center from a cost center into a revenue center with our custom components and objects that align with your business processes
Thorough Health
Check-ups
Meet the standards by ensuring the structural and functional integrity of your org with Grazitti's service cloud experts
Einstein Analytics
for Service
Deploy Einstein Analytics to help your service team become smarter, intelligent, and better at taking preventive measures and handling customers issues
Our Products
Sinergify – A
-Jira Connector
Demolish the communication barriers between your product and support teams
Email to Case
Advance
Improve your support team's productivity by deploying an enhanced version of standard Email-to-Case
Khoros-
Case Connector
Bring the capabilities of Salesforce case management into your Khoros-powered online community
Khoros-
Knowledge Connector
Synchronize the articles created and stored in Salesforce Knowledge with right category type in your Khoros community
SearchUnify for
Help your support reps retrieve information from multiple integrated knowledge sources to reduce the average case resolution time
Ideas Pro
Prioritize the customer suggestions posted on your community by linking the Idea object with an Account object
Our Customers Love Us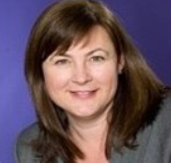 Grazitti and Marketo Support have successfully partnered to rollout rich functionality and support Portal. Beyond core development skills to implement business functionally in SFDC Service Cloud and Customer Community, the Grazitti team has been a valued contributor to recommend technology such as Solr text search, workflow optimizations, and web creative design.
Patricia Lughezzani,
VP, Customer Support,
Marketo Inc.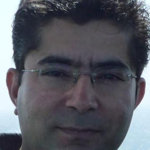 I really admire the team hard work, dedication and sense of responsibility. It has also been very easy to approach the team, even during late hours, which I appreciate very much.
Yogesh Kapoor,
Business Applications Manager,
MobileIron
Right from start the Grazitti team gave us the confidence that we do not need to have a plan B. Once things started rolling – they were able to accommodate a number of requirements that were made by the operating teams within the timeframe.
David Skyberg,
Product Manager,
Ping Identity
Very customer-focused team, broad skill set, able to handle most technical challenges, nice guys to work with!
Daniel Greenberg,
Principal at CMO-ToGo,
CMO-ToGo
Grazitti's expertise with both Salesforce and Apttus has helped increase sales efficiency, maximized our ROI on both the platforms and improved our sales processes tremendously.
Alvin Ayusa,
Senior Manager, Automation,
Alteryx
I have been very impressed with the quality and speed of work from Grazitti. Working with Grazitti has been instrumental in the creation of Optiverse, and your work will continue to be crucial for fine-tuning the community user experience.
Amanda Swan,
SCommunity Manager,
Optimizely Inc.
Why Partner With Us?
Your Success

Comes First

Three things define us: Customer-centricity, focus on research, and a penchant for asking questions. These qualities allow us to communicate regularly, and deliver in your budget and time.
We Are an ISV and Cloud

Alliance Partner

We have been associated with the SFDC for several years and enjoy a reputable partnership.
We Leverage Our Industry Experience

to Deliver Solutions

Having worked in a number of verticals, we understand your pain points and offer well-researched and tried-and-tested solutions.
We Have Expertise Across All

Products

With 10+ years of experience in crafting innovative solutions on the Salesforce platform, we are your trusted partners with cross-product expertise.
Our Solutions Are

Holistic

Your Service Cloud does not exist as standalone implementation. We work with you to understand the role, each Salesforce component plays in your business, to suggest solutions that fit in the bigger picture.
Our Project Success Managers

Ensure Seamless Delivery

Be it hours, billing, or a smooth relationship, our product success managers keep you on the top of developments in your project. We emphasize clear and frequent communication.
From Our Blog
According to Bluewolf, 9 out of 10 Sales...
11 Feb 2020
in
Salesforce
Salesforce Classic is unofficially a thi...
09 Jan 2020
in
Salesforce
As customer expectations are skyrocketin...
30 Sep 2019
in
Email to Case Advance
Visit Our Blog
E-Book