Key Eloqua Services We Offer
Demand Generation Scale
Grow and optimize marketing campaigns to ensure demand generation stays ahead of the plan and competition.
Implementation Roadmap
Get assistance from start to finish in your Oracle Eloqua implementation, right from the initial set up to executing your email marketing campaigns.
Email & Landing Page Development
Create responsive emails and landing pages to improve efficiency and enhance your users' offline browsing experience.
Third-Party Integrations
Easily integrate Eloqua with Salesforce and other CRM, CMS, support, finance systems to generate, nurture, and convert leads.
Audits
Identify areas of improvement and get recommendations to uncover quick wins, easy steps to improvement, and better reporting capabilities.
Drip & Nurture Programs
Design a process to nurture your leads at any stage of the buying cycle, ranging from awareness to advocacy.
Setup and Migration
Ensure successful migration from your current marketing automation platform using best practices to utilize everything from workflows to campaigns.
Lead Scoring Setup
Approach the right customer at the right time by automatically qualifying leads based on their demographic and behavioral characteristics.
Subscription Center
Set up programs, emails, and segments to leverage subscription management feature by designing and developing an extensive subscription center.
A/B & MVT Testing
Analyze campaigns, drive conversion rates, and generate customer insights to optimize the online customer experience with testing, personalization, and insights.
Trusted Industry Partners






Over the past 8 months, the Grazitti team played an instrumental role in our marketing automation process from optimizing our Marketo instance to deploying nurture campaigns to troubleshooting technical obstacles that seem to arise every once in a while. They have truly become a valuable extension of my team that allows me to scale when needed.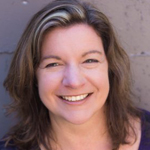 The Grazitti Interactive team understood what we needed to improve our Marketo usage, gave us a plan to fix it, and completed the work very quickly.
Just wanted to shoot you note (for the second time) and let you know how much we (l) appreciate your Marketo team's help and dedication. The team Grazitti is the great asset to us and Is always willing to help regardless of the day or time.

I really admire the team hard work, dedication, and sense of responsibility. It's also been very easy to approach the team, even during late hours, which I appreciate very much.

Our Oracle Eloqua Expertise
Eloqua and SFDC
Setup
Set up Salesforce integration and Prospect Profiler
Streamline current CRM sync campaigns in Eloqua programs
Integrate custom CRM objects in campaigns and emails
Eloqua Health
Checkups
Check whether website traffic is being monitored or not
Get recommendations to scale the use of Eloqua
Optimize existing scoring and other programs
Lead
Nurture
Build assets, programs, campaigns, and reports for the programs
Outline and define rules for drip and nurture programs
Watch for signs of progress through the buying cycle
Reporting and
Metrics
Create out-of-the-box reports to ensure that you view and analyze your organization's data
Export reports to other applications like Microsoft Excel or Adobe PDF, or get them directly in your inbox
Design intuitive and interactive interface to build custom reports that you can share with your organization
Eloqua
Dashboards
Quickly view the performance of your organization's campaigns and emails
Includes dashboards such as individual and comprehensive campaign/email performance, form performance, and lead score model comparison.
Eloqua Revenue
Suite
Track progress against KPI's using pre-built dashboards and reports that measure revenue reach, value, conversion, velocity and return
Drill into performance metrics to diagnose revenue cycle inefficiencies and take action
Define revenue cycle stages and rules in an intuitive and familiar visual interface