From Concept to Launch, Grazitti Interactive: Your Partner in Digital Growth Since 2008
Grazitti Interactive, accredited as one of the top web development agencies globally, is equipped with everything to deliver robust, scalable web apps. As a bespoke web development organization with 15+ years of experience, we offer a complete range of custom web development services. We have a team of 150+ experts with diverse skill sets and have delivered over 800 projects so far.
Team Grazitti specializes in developing interactive, scalable, and future-ready custom web solutions backed with robust features. With the aim of building cost-effective digital products, we focus on sparking creativity and enabling businesses to boost ROI.
Our Clients' Journeys to Digital Success:
Stories from Grazitti Interactive
Don't Just Take Our Word for it!
See what our clients have to say about us.
Wow!! The website looks great! I am VERY impressed with your work, and really happy that we made the choice to come to you!!!
Erin Oberfeld,
Manager,
Web and Email
I wanted to send this note to let you know how I've really appreciated all the fantastic work Grazitti has done for Extole last year. We've never seen such great numbers maximizing our spend in AdWords as well as the increased traffic driven to our site. They have done an amazing job with our account and I'm really looking forward to working with them in 2016!
Jen Gray,
Director of Marketing,
Extole
Right from start the Grazitti team gave us the confidence that we do not need to have a plan B. Once things started rolling – they were able to accommodate a number of requirements that were made by the operating teams within the timeframe.
David Skyberg,
Product Manager,
Ping Identity

Grazitti and Marketo Support have successfully partnered to roll out rich functionality and support Portal. Beyond core development skills to implement business functionally in SFDC Service Cloud and Customer Community, the Grazitti team has been a valued contributor to recommend technology such as Solr text search, workflow optimizations, and web creative design.
Patricia Lughezzani,
Group Vice President, Customer Support & Advocacy,
Marketo Inc.
Web Development Services That We Excel in
Website Development & CMS Development
Responsive Design & Redesign
Website Migration & CMS Migration
Mobile and Web App Development
Business Analysis & Consultation
Website Strategy Building
Quality Analysis & Testing
API Development & Integration
Third-Party Integrations & Custom Plugins
Get Free Consultation With Our Website Development Experts
Our experts can enable you to
Identify Gaps
Create Website Strategies
Improve Business Processes
Deliver superior customer experiences
Our Development Cycle – The Roadmap to a Successful Project
Determining Project Goals
Brainstorming Sessions
Feasibility Analysis
Setting Up Milestones
Wireframing & Conceptualization
Evaluating Suitable Tech-Stack
Create Visual Mockups (Figma, Sketch, Adobe XD)
Design Review & Client Feedback
Re-Iteration on Feedback
Content Creation
Content Migration
Content Optimization (SEO)
Setting Up CI/CD Pipelines
Convert Mockup into Functional Components
Third-Party & API Integrations
Functional Testing & A/B Testing
Cross Browser Compatibility Checks
User Accessibility Testing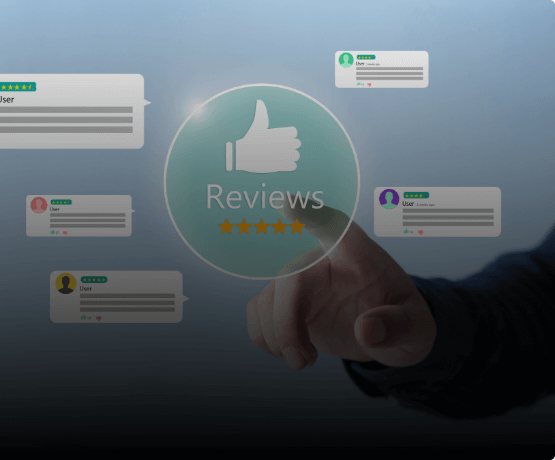 Server Set-up & Deployment
Staging & Production Instances Sync
Post-Production QA Round
Regular Platform, Modules & Plugin Updates
Regular Bug Fixing
Enhancements & Patches Implementation
Build High-Performing, Feature-Rich Mobile Apps
Our experienced team of mobile development maestros can help you build high-performing,custom Android & iOS mobile apps for boosting your business growth.
Mobile App Development
Designing UI/UX
Apps Porting and Testing
Mobile App Deployment
App Migration, Customization, and Integration
Consultation, Maintenance, and Support
Looking for the Right Website Development Agency?
Our best-in-class web development services will enable you to leverage tech-driven digital adaption, catering to your unique business needs.
15+
Years of Technical Experience
150+
Front-end & Back-end Experts
5+
Security Compliance Certified (HIPPA, ISO)
More From Our Content Chest
Is Your Website Delivering to the Fullest?
Keep your website optimized to deliver superlative customer experiences and witness higher conversions with our expert-led, free website audit.
Our Offerings:
Performance Analysis for Improving Efficiency
SEO Analysis to Ensure Google can Rank Pages
UX Analysis for a Better Digital Experience
Site Architecture Analysis to Determine Financial Viability of Development
Frequently Asked Questions (FAQs)
What is the time frame for website development?
There are many variables that affect the timeline of project development including the size and complexity. If you have an estimated time limit for your project, we can discuss the requirements in detail for a more realistic time frame.
Is it beneficial to outsource to a website development company?
If you want a future-proof website backed with robust features, it is wise to outsource to a website development company. A leading web development agency like Grazitti usually has a versatile team of developers that can deliver optimum results.
What web development platforms does Grazitti excel in?
We have extensive expertise in delivering end-to-end web development solutions. For the front end, we excel in VC (ASP.NET), ASP.NET, Angular, React, Vue, Telerik, JavaScript, jQuery, Microsoft, and Laravel. For the back end, our expertise ranges in MySQL, MS SQL Server, PostgreSQL, MongoDB, and Redis. And for CMS, our experts are proficient in WordPress, Drupal, Shopify, AEM, Umbraco, Sitecore, Episerver, Kentico, Magento, Craft CMS, and Contentful.
Can I keep track of the progress being made in my project while developing?
Yes, definitely. We maintain complete transparency in our projects from start to end. We allow our clients to access and monitor the progress of their web solutions in real time. Moreover, we can set up a separate staging area for testing and innovation. We appreciate the involvement of our clients in the development process and suggestions are always welcome.
Will the website be featured on search engines?
We ensure the SEO-friendliness of your website by following SEO guidelines to the core. But, search engine ranking can depend on various marketing efforts including SEO, SEM, and PPC. So, we encourage you to check out our complete range of
digital marketing
services that we offer.
Is post-deployment maintenance support offered?
Why Grazitti for my website development?
From experience and expertise to quality, we offer a complete package. We have a team of 150+ experts with versatile skill sets that have delivered more than 800 projects over the time span of 15 years. Our expertise goes beyond design and development as we offer post-deployment maintenance support as well. So, leverage our strengths to furl your long-term growth and future success.
Do small businesses need custom web application development services?
Regardless of the size, every business got some unique requirements. And, that's why they need custom web solution development to get a high-performing, scalable solution.
How do I find a professional web development company with sufficient experience?
Before hiring a web development agency, go through their client testimonials that can vouch for their past performance. Also, don't forget to take a look at their portfolio to see if they've worked on projects similar to yours.
What are Progressive Web Apps? Do I need one?
Progressive Web Apps or PWAs are basically websites that feel like mobile apps. They offer the advantage of native mobile device features without requiring the users to download the app on their mobile. If you want to equip your end-customers with a superior experience on the web, or on their mobile, then you surely need it.
Why Java is the most popular technology for web development?
Java is considered to be the most adaptable programming language for programmers. Plus, the cross-platform compatibility allows developers to write and use its code anywhere, making it a popular web development technology.
How long does a typical web development project take?
It is difficult to give a number, but a typical project involves similar steps including planning, designing, developing, testing, and development. The timeline can vary depending on the unique requirements of your project. These cycles can be discussed in detail with our experts.
Want to Take Your Web Development Plan to the Next Step? Get a Quote!

One of our experts will reach out to you and thoroughly analyze your business requirement.
In the meantime, we'll sign an NDA to protect the confidentiality of your information.
Our experts will present estimated time and cost for the project undertaking.