Grazitti Interactive
Your Trusted .NET Solution Partner
Since 2008, Grazitti Interactive is a global innovation leader in building scalable, interactive, and future-ready .Net applications that power business growth.
We serve over 1000 global customers, including Fortune 500 companies across education, technology, banking, financial services, healthcare, and travel industries. We have a team of 50+ Microsoft technology experts with diverse skill sets and have delivered over 100+ successful projects so far.
Our Success Stories
Building Dynamic Web Experiences With Our .Net Development Services
Here's Why Our Customers Love Us!
Wow!! The website looks great! I am VERY impressed with your work, and really happy that we made the choice to come to you!!!
Erin Oberfeld,
Manager,
Web and Email
I wanted to send this note to let you know how I've really appreciated all the fantastic work Grazitti has done for Extole last year. We've never seen such great numbers maximizing our spend in AdWords as well as the increased traffic driven to our site. They have done an amazing job with our account and I'm really looking forward to working with them in 2016!
Jen Gray,
Director of Marketing,
Extole
Right from start the Grazitti team gave us the confidence that we do not need to have a plan B. Once things started rolling – they were able to accommodate a number of requirements that were made by the operating teams within the timeframe.
David Skyberg,
Product Manager,
Ping Identity

Grazitti and Marketo Support have successfully partnered to roll out rich functionality and support Portal. Beyond core development skills to implement business functionally in SFDC Service Cloud and Customer Community, the Grazitti team has been a valued contributor to recommend technology such as Solr text search, workflow optimizations, and web creative design.
Patricia Lughezzani,
Group Vice President, Customer Support & Advocacy,
Marketo Inc.
Delivering Stellar Digital Experiences With Our Dot Net Capabilities
Web Application Development
Get end-to-end fully customizable Dot Net websites to meet your unique business needs and increase conversions.
Enterprise Software Development
Build secure, scalable, and well-integrated complex .NET enterprise applications with tools and frameworks like Windows Communication Foundation (WCF) and Windows Workflow Foundation (WF).
Mobile App
Development
Leverage .NET frameworks to design, develop, and deploy native mobile apps for Android/iOS/Windows. Deliver a seamless UX to achieve optimal performance & reap more conversions.
AI-Powered Cloud-Based Solutions
Capitalize on the .NET integration with cloud-computing platforms like Microsoft Azure to develop and deploy scalable & secure cloud-based solutions. Enhance production with Azure Open AI and build natural interfaces with Azure Cognitive.
AI and Machine
learning
Utilize AI and ML capabilities like Azure Open AI, Azure cognitive services, ChatGPT, and more to develop intelligent Dot Net applications that can perform data analysis, predictive analytics, etc.
API Development & Integration
Design, architect, develop, or integrate APIs with the .NET framework to promote standardization and deliver a better UX.
Third-Party Integrations & Custom Plugins
Incorporate third-party tools or plugins like CRM, analytics tools, marketing automation tools, etc., into your .NET-based software. Enhance system functionality and deliver a seamless experience.
Quality Assurance
& Testing
Experience high-grade quality assurance services and comprehensive testing for robust and scalable applications or software to meet your long-term business goals.
Support and
Maintenance
Get ongoing expert support to ensure the optimal functioning and performance of your .NET website or software, even after the successful deployment.
.NET Migration
Seamlessly migrate your traditional ASP.NET framework to cross-platform ASP.NET Core or move your existing app to .NET securely, without any data loss.
Our Expert-Led Technology Stack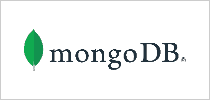 Our Fully-Managed CMS Development Services and Solutions
Our .NET technical experts are proficient in creating a powerful UX with Umbraco CMS services. These include development, migration, integration, and support & maintenance services. You can build:
Mobile platform apps, etc.
Our .NET development experts can scale your web experiences with Kentico development services. These include website design & development, migration, upgrades, integrations, etc. Leveraging it, you can:
Re-architecture the existing website
Customize online e-stores
Build online communities, etc.
DotNetNuke Services & Solutions
We provide end-to-end DotNetNuke services that enable content management, multi-site management, social collaboration, etc. These services include:
Custom product & application development
Application migration & upgrade
Application maintenance & support, etc.
Our .NET experts provide custom Sitecore development services to create comprehensive web-based solutions and deliver exceptional digital experiences. By leveraging it, you can:
Build applications and websites
Integrate Marketing automation
Unlock Your Business Potential With Our .Net Experts
Our experts can enable you to identify gaps, create .NET website strategies, implement efficient business processes, and deliver superior customer experiences.
Contact Us Now!
Thank you for contacting us! We'll be in touch shortly.
Our Development Cycle - The Roadmap to a Successful .NET Project
Before we get to developing your .NET project, our experts identify your needs, objectives, expectations, and gaps to ensure all stakeholders are on the same page.
Next, our experts recommend a conceptual wireframe and establish a detailed user flow diagram based on your project's requirements.
Our experts then design the system architecture based on your project needs by defining the software components, modules, and their interactions.
Once the wireframes are approved, our experts set up the development environment and translate the system architecture into actual code.
Next, our team tests the .NET application to ensure it is error-free and meets quality standards.
Finally, in the deployment stage, our experts deploy the application to the live server and make it accessible to the user.
Post-launch, our experts offer maintenance and support services to keep your application up-to-date, with no technical or security risks.
Create Advanced Digital Solutions With Microsoft .NET
Our .NET development specialists will enable you to leverage tech-driven digital adaption, improving your business efficiency, productivity, and revenue.
15+
Years of Technical Experience
5+
Security Compliance Certified (HIPPA, ISO)
50+
Technology Stack Experts
More From Our .NET Treasure Trove
Get a Detailed Analysis of Your Website With Our Complimentary Audit Services!
What Does Our Website Audit Include?
Performance Analysis to Improving Efficiency
SEO Analysis to Improve Current SEO Strategies
UX Analysis for a Better Digital Experience
Site Architecture Analysis to Determine Financial Viability
How Does Our Website Audit Benefit Businesses?
Gain More Visibility and Organic Traffic
Enhance User Experience and Engagement
Boost Website Performance and Conversions
Manage Digital Assets Seamlessly
Strengthen Website Security and Structure
Our website audit provides a comprehensive analysis of your website's issues with recommendations on how to fix them.
Build High-Performing, Feature-Rich Mobile Apps With .NET
Our experienced team of mobile development maestros can help you build high-performing, custom Android, iOS, and cross-platform mobile apps for boosting your business growth. Our services include:
Mobile App Development
Responsive UI/UX
Apps Porting and Testing
Mobile App Deployment
App Migration, Customization, and Integration
Consultation, Maintenance, and Support
Frequently Asked Questions
1. What are the key benefits of using .NET for application development?
The key benefits of using .NET for application development include cross-platform compatibility, a vast library of pre-built components, enhanced security features, and seamless integration with Microsoft technologies. Also, it has the ability to leverage a large community of .NET developers and resources.
2. What types of applications can be built with .NET?
Dot NET provides a flexible platform for developing various applications such as web applications, desktop applications, mobile apps, cloud-based solutions, APIs and microservices, machine learning applications, gaming applications, etc.
3. How does .NET support cloud development?
Microsoft .NET provides robust support for building, deploying, and managing scalable and cloud-native applications, specifically through its integration with Microsoft Azure. This integration offers solutions such as Azure SDK and libraries, Azure app service, Azure function, Azure storage, and more.
4. Which programming languages can be used with .NET?
Dot NET supports several programming languages for developers. The list includes C#, Visual Basic .NET, F#, C++/CLI, IronPython, IronRuby, or TypeScript.
5. What is the difference between .NET Framework and .NET Core?
.NET Framework is a Windows-only development framework, while .NET Core is a cross-platform, open-source successor that supports Windows, macOS, and Linux. Additionally, .NET Core is more modular & lightweight than .NET Framework and is designed for modern application development.
6. Is .NET suitable for enterprise-level applications?
Yes, .NET is suitable for enterprise-level applications. It provides a scalable, secure, and well-integrated framework with extensive libraries/tools for building large-scale, mission-critical applications. Also, it supports cross-platform development and integration with cloud technologies.
7. What is the time frame for developing a website on .Net Framework?
At Grazitti Interactive, we offer our .NET development services keeping quality, excellence, and agility in mind. Therefore, the .NET website or app development process will depend completely on your project's requirements and vision.
8. Is it beneficial to outsource website development to a company?
Outsourcing website development to a professional company like Grazitti Interactive can offer several benefits. It enables you to leverage the expertise of thorough professionals, access a wider talent pool, reduce development costs, save time, and focus on core business activities.
9. What web development platforms does Grazitti excel in?
At Grazitti, we have a team of extensive experts that deliver end-to-end web development solutions.
For the front end, we excel in VC (ASP.NET), ASP.NET, Angular, React, Vue, Telerik, JavaScript, jQuery, Microsoft, and Laravel.
For the back end, our expertise ranges in MySQL, MS SQL Server, PostgreSQL, MongoDB, and Redis.
And for CMS, our experts are proficient in Umbraco, Kentico, Sitecore, WordPress, Drupal, Shopify, AEM, Episerver, Magento, Craft CMS, and Contentful.
10. Is post-deployment maintenance support offered at Grazitti?
Want to Take Your Web Development Plan to the Next Level? Get a Quote!
What's Next in Store You?

One of our experts will reach out to you and thoroughly analyze
your business requirement.
In the meantime, we'll sign an NDA to protect the confidentiality of
your information.
Our experts will present estimated time and cost for the project
undertaking.