High-Performance Android & iOS Mobile Apps Development Services
Robust, Innovative, and Custom Mobile Applications to Boost Your Business Growth
From Idea to App: Grazitti's Mobile App Development Services for Your Success
At Grazitti, we strive to deliver reliable mobile apps crafted with expertise and precision to help you bring your vision to life. Our developers are skilled in numerous technology stacks and have been delivering robust, scalable mobile apps for years now. With 15+ years of experience, we've delivered over 200 successful projects so far.
We specialize in building fully-functional and future-proof Android, iOS, and hybrid mobile apps that withstand the test of time. From consultation to app development and post-deployment maintenance, we are committed to serving our customers at every stage.
Mobile App Development Frameworks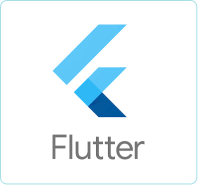 Success Stories: How Grazitti Inspires Possibilities
Here's What Our Clients Have to Say About Us!
Wow!! The website looks great! I am VERY impressed with your work, and really happy that we made the choice to come to you!!!
Erin Oberfeld,
Manager,
Web and Email
I wanted to send this note to let you know how I've really appreciated all the fantastic work Grazitti has done for Extole last year. We've never seen such great numbers maximizing our spend in AdWords as well as the increased traffic driven to our site. They have done an amazing job with our account and I'm really looking forward to working with them in 2016!
Jen Gray,
Director of Marketing,
Extole
Right from start the Grazitti team gave us the confidence that we do not need to have a plan B. Once things started rolling – they were able to accommodate a number of requirements that were made by the operating teams within the timeframe.
David Skyberg,
Product Manager,
Ping Identity

Grazitti and Marketo Support have successfully partnered to roll out rich functionality and support Portal. Beyond core development skills to implement business functionally in SFDC Service Cloud and Customer Community, the Grazitti team has been a valued contributor to recommend technology such as Solr text search, workflow optimizations, and web creative design.
Patricia Lughezzani,
Group Vice President, Customer Support & Advocacy,
Marketo Inc.
Grazitti's Expertise in Crafting Cutting-Edge Mobile Apps
iOS and Android Application Development
Cross-Platform Mobile App Development
High-End Mobile App Development
Proven, Industry-Best, Agile Delivery Process
We first analyze your unique business requirements and devise a meticulous app strategy.
Then, we create a prototype of the UI/UX and fine-tune it until you approve and finalize it.
After that, we develop your application's front and back end using agile methodologies.
We test your application thoroughly for a complete health check before its release.
Finally, we help you deploy your app across platforms, ensuring a smooth launch and availability to your target audience.
Our team also provides ongoing support, updates, and maintenance to ensure optimal performance and user satisfaction.
Transform Ideas into Powerful Mobile
Applications With Our Experts
Driving Success Across Industries: Our App Development Expertise for Different Business Verticals
Streamline medical processes, enhance patient care, and facilitate remote consultations.
Enable seamless transactions, secure data management, and personalized financial planning.
Leverage emerging technologies to drive innovation, enhance productivity, and deliver exceptional user experiences.
Reach a wider audience, boost customer engagement, and facilitate seamless interactions with your brand.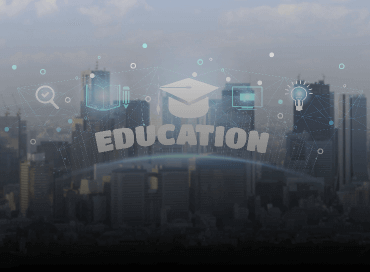 Facilitate e-learning, virtual classrooms, personalized learning, and efficient communication.
Simplify property search, facilitate virtual tours, streamline transactions, and provide valuable property insights.
Ensure data protection with a mobile app that has robust security features and secure authentication mechanisms.
Supercharge Your Brand's Mobile App With Innovative, Latest Technology
5G Connectivity
Leverage the latest wireless technology offering faster speeds, lower latency, and increased connectivity for your mobile apps
Artificial Intelligence
Incorporate intelligent algorithms and machine learning models into mobile apps to enhance user experiences and enable automation
Machine Learning
Leverage algorithms and statistical models to enable mobile apps to learn and improve from data without explicit programming
Internet of Things (IoT)
Harness the power of interconnected devices including wearable devices, AR, VR, and more that communicate and exchange data, enabling mobile apps to interact with each other and their environment
Image & Speech Recognition
Enable mobile apps to identify and understand visual or spoken content, enhancing user interactions and offering advanced features
Cloud Computing
Utilize remote servers to store, manage, and process data, providing a scalable and flexible infrastructure for mobile apps all while reducing costs
Big Data
Analyze and process large volumes of data to extract valuable insights and fail-safe decision-making in your mobile app and user experience

Blockchain
Decentralized digital ledger technology for transparent transactions, fostering trust and security in mobile apps, particularly for financial and data-intensive applications
Frequently Asked Questions (FAQs)
What is the difference between iOS and Android app development?
iOS and Android app development require different programming languages and tools. iOS apps are developed using Swift or Objective-C while Android apps are developed using Java or Kotlin. Additionally, the design guidelines for iOS and Android are different. Hence, the user interface and user experience defer accordingly between the two platforms.
What is the time frame for mobile app development?
The timeframe for mobile app development varies depending on several factors including the complexity, technologies used, expertise, etc. Typically, a standard mobile app can take weeks while a complex app can take months to develop.
What mobile development technologies does Grazitti excel in?
We have extensive expertise in building and delivering high-end, robust mobile apps. Our experts are proficient in various technologies including Xamarin, React Native, Java, Swift, Kotlin, Flutter, Ionic, and more.
Can I monitor the progress of my mobile app development?
We believe in maintaining complete transparency of our projects, from beginning to end. The aim is to encourage the active participation of our clients in the project development for a satisfactory experience. Additionally, we set up a separate staging area for testing and innovation for effective involvement and collaboration.
Do you offer cross-platform app development services?
Yes, we offer cross-platform app development services. We leverage frameworks including React Native, Flutter, and Xamarin to develop apps that can run on both iOS and Android platforms. The aim of cross-platform development is to reduce development time and cost while maintaining consistent user experience across different platforms.
How much does it cost to develop a mobile app?
It is difficult to give a number as various factors contribute to the cost of a project including complexity, tech stack, etc. If you have a number in your mind, please get in touch with our experts to discuss your requirements and get a quote.
What is your approach to mobile app development?
Our approach to mobile app development involves working closely with our clients to understand their requirements and objectives. We then create a detailed plan that outlines the development process, including design, development, testing, and deployment. Throughout the process, we provide regular updates and ensure that our clients are satisfied with the progress.
Do you provide post-launch support and maintenance for mobile apps?
Yes, absolutely! We provide round-the-clock support services to our clients to ensure that their software is up and running. Our support services include fixing any bugs or issues that arise after launch, making updates and improvements to the app, and providing ongoing maintenance and support as needed. Depending on your requirements, you can choose from a wide range of website maintenance packages we offer.
Do you offer third-party integration services with the mobile app?
Yes, we offer smooth integration of third-party services with the mobile app. Our developers can offer integrations with various solutions such as payment gateways, social media platforms, analytics tools, and more.
Want to Take Your Mobile App Development Plan to the Next Step? Get a Quote!

One of our experts will reach out to you and thoroughly analyze your business requirements.
In the meantime, we'll sign an NDA to protect the confidentiality of your information.
Our experts will present the estimated time and cost for the project undertaking.