Drupal Services We Offer
Website Development
Develop feature-rich, flexible, and secure Drupal websites and applications of any size and complexity tailored according to your business needs and industry vertical
Custom Module Development
Build powerful custom Drupal modules that offer unique features and functionalities to improve and automate workflows to scale your business
Support & Maintenance
Get quick resolution of website issues and regular website monitoring and maintenance by Drupal experts to ensure flawless performance and expedite business evolution
Consultation
Resolve all your Drupal queries, architect robust Drupal solutions, and strategize performance optimization with expert guidance and consultation by Drupal certified developers
Third-Party Integrations
Enable seamless third-party integration with systems like Marketing Automation, CRM, ERP, and Payment Gateways to eliminate bottlenecks and enhance your website performance
Migration & Upgrade
Migrate any CMS to Drupal or upgrade your previous Drupal version to the latest one to modernize your infrastructure, leverage its capabilities to the maximum, and boost revenue
Website SEO
Enhance your website rankings and accessibility on search engines with the right configuration of Drupal SEO modules and fine-tuning of technical SEO aspects
Design
Create visually appealing dynamic Drupal designs with interactive UI/UX and fully responsive themes that offer optimal user experiences to improve engagement and conversions
Drupal, the third most popular content management system, worldwide last released Drupal 9. It brings along many unique offerings and updated components to ensure higher security, better functionality, effective performance, and community support.
Download our eGuide-'Your Go-To Guide for Migration to Drupal 9', to dive deeper into the Drupal 9 migration process and prepare yourself for the upgrade.
How Healthy Is Your Website?
Find Out With a Thorough Website Audit
Analyzing Your Website on 10 Crucial Parameters, Including
Why Choose Us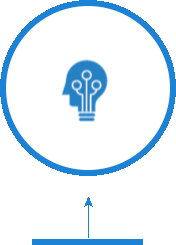 Technically

Sound

A technically sound team that is well versed with the latest technical advancements delivering unmatched customer support.
Quick

Delivery

An agile approach that is well suited to the dynamic environment for timely delivery of projects.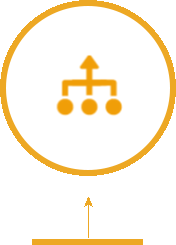 End to End

Approach

Carefully designed end-to-end approach across consulting, implementation, migration and upgrade processes.
Assured

Quality

Customized development solutions that are subject to thorough quality assurance testing before deployment to ensure a glitch-free product.
FAQs on Drupal Web Development Services
Why Choose Drupal for Website Development?
Drupal is a powerful, flexible, and future-ready content management system with a plethora of features to cater to various needs of businesses of all sizes. It is known for its user-centric experiences and extensive scalability that enables businesses to evolve quickly.
How Secure Is Drupal as an Open-source CMS?
Drupal is one of the most secure open-source CMSs in the market. All of its modules undergo strict security reviews before they are made public and the Drupal team also offers regular security patches to safeguard them. This is why Drupal is the preferred CMS choice of many government and enterprise businesses, including NASA, Tesla, NCAA, and The Australian Government.
What Is Drupal Best Used For?
Drupal is popular for building enterprise websites and applications. It has a range of useful features such as simple content authoring, intuitive and user-friendly interface, multilingual capabilities, SEO support, and workflows & publishing control that helps address your unique business needs.
What Drupal Services Do You Offer?
Our Drupal web development services encompass everything from Drupal website development to design, platform migration and upgradation, third-party integration, SEO optimization, Drupal consulting, and support and maintenance to deliver top-notch Drupal solutions that power exponential business success.
Do You Provide Security Patches for Previous Drupal Versions?
Yes, we provide security and support for previous Drupal versions. However, we recommend that you upgrade your website to Drupal 9 for best performance and complete security.
Why Should I Choose You for Drupal Web Development?
Here are some key reasons that make us an excellent choice for your Drupal web projects -
Strong expertise of certified Drupal 9 developers
User and experience-first development approach
Post-development support and maintenance
Quick response and agile delivery
Flexible and scalable engagement and operational models
Effective synergy to understand your business' needs and build the perfect solution accordingly
From Our Blog
With the latest release of Drupal 9.2, i...
04 Nov 2022
in
Drupal, Web Dev
One of the biggest dilemmas businesses f...
31 Mar 2022
in
Web Applications, Web Development
Learning today has majorly turned into e...
23 Feb 2022
in
Drupal, Web Dev
Visit Our Blog
Datasheet