Product Features
Compatibility With Public & Private Salesforce Pages
No Code, Salesforce-Native, Lightning-Ready Solution
Customizable Steps & Guided Tours
Modifiable Step Themes
Intelligent Scrolling and Continuity
Tour Progress Tracking

You will shortly receive a call from our product experts
Benefits
Maximized Community
Engagement
Increased
Return-on-Investment
Minimized Manual Effort
for Training
Effortless Installation
& Management
Easy Tour Progress
Tracking
Process Directions in
Real-Time
Use-Cases
User Onboarding
Accelerate user adoption with personalized guidance and embedded learn-by-doing techniques. Seamlessly onboard users onto your Salesforce community. User-level segmentation helps you create personalized user onboarding experiences which lead to a higher level of engagement.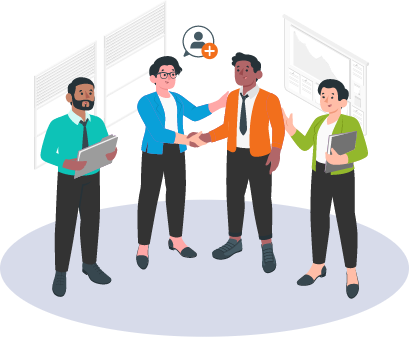 Employee Training
Effectively train your employees with personalized onboarding. Train employees with minimized manual effort – all while tracking employee progress on tasks. Help employees stay on top of their onboarding tasks and training progress with walkthroughs.
Change Broadcasting
Navigating through organizational change is a multi-step process. Deploy tours to broadcast changes in your community. Make announcements, conduct surveys, send reminders, and more – directly.
Want to Know More About GuideIn?
Our Innovative Solutions and Products to Transcend into a Modern Digital Enterprise
From Our Blog
"Every industry and every organization...
"Action and adaptability create opport...
Digitization has gained pace in the dyna...
Visit Our Blog