Benefits
Improved
Performance
Optimized Business Processes
Superior Customer Experience
Higher
Revenue
We Cover the Whole Nine Yards of
Testing
Our forte is in:
Functional Testing
Security Testing
Volume Testing
Frontend and Backend Testing
Lightning Testing
UAT Support
Regression Testing
Workflow Testing
Performance Testing
Configuration Testing
Acceptance Testing (Alpha and Beta)
Production and Release Testing
Integration Testing
Usability Testing
Unit Testing (by Developers)
Customization Testing
Sandbox Testing
Automation Testing
Testing Services For
Apps and Products Built on Top of
Investing in a half-baked app or technology can be detrimental to your business. Bugs and software failure can cause friction in customer engagement and hinder progress. You have the power to prevent it. Allow us to remove the quirks and mitigate risk. Our highly-qualified Salesforce platform testing team will ensure that your apps are AppExchange-ready and your products deliver the right value to your user.
Companies Wanting a Bug-Free
Coping with frequent changes in how your instance is administered, workflows are managed, and new technologies are integrated can be taxing. We provide relief. Our Instance
Salesforce Service Cloud
, Sales Cloud, and eCommerce Cloud testing teams validate the changes in all your Salesforce instances and integrations to eliminate risk and guarantee security. Our expertise lies in efficiently carrying out for end-to-end testing for Classic and Lightning that ensure lasting success of your business.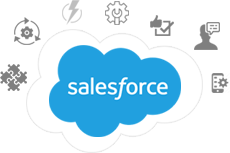 Our Customers Love Us
Grazitti and Marketo Support have successfully partnered to rollout rich functionally and innovation on our Customer Community and Support Portal. Beyond core development skills to implement business functionally in SFDC Service Cloud and Customer Community, the Grazitti team has been a valued contributor to recommend technology such as Solr text search, workflow optimizations and web creative design.
Patricia Lughezzani,
Group Vice President, Customer Support & Advocacy,
Marketo Inc.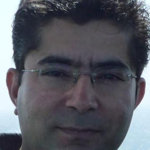 I really admire the team hard work, dedication and sense of responsibility. It has also been very easy to approach the team, even during late hours, which I appreciate very much.
Yogesh Kapoor,
Business Applications Manager,
MobileIron
Right from start the Grazitti team gave us the confidence that we do not need to have a plan B. Once things started rolling – they were able to accommodate a number of requirements that were made by the operating teams within the timeframe.
David Skyberg,
Product Manager,
Ping Identity
Very customer-focused team, broad skill set, able to handle most technical challenges, nice guys to work with!
Daniel Greenberg,
Principal at CMO-ToGo,
CMO-ToGo
Grazitti's expertise with both Salesforce and Apttus has helped increase sales efficiency, maximized our ROI on both the platforms and improved our sales processes tremendously.
Alvin Ayusa,
Senior Manager, Automation,
Alteryx
I have been very impressed with the quality and speed of work from Grazitti. Working with Grazitti has been instrumental in the creation of Optiverse, and your work will continue to be crucial for fine-tuning the community user experience.
Amanda Swan,
SCommunity Manager,
Optimizely Inc.
The Agile
Testing Process
Requirement and Scope Analysis
Dynamic Test Management
Test Plan
Test Case Design
Test Environment Setup
Test Execution
Test Incident and Closure Reporting
Prepare for the Client's Acceptance
Why Us?
Complete Transparency
We ensure a fully transparent testing process that involves the use of:
Project management tools, such as Jira, Basecamp, and Trello
Videos and test paths and
BRDs with review and approval details
Experts
We are committed to improving user experience. When you choose us, you opt for:
10+ years of experience
Salesforce-certified team members
Manual and automation testing experts
QA-Defined Processes
Our evaluation metrics ensure that all processes are properly conducted, reviewed, and approved. The evaluation metrics help you optimize:
GAP Defect Detection Efficiency
Test Coverage Efficiency
Review Efficiency
Percentage of Regression Automated Efficiency
Project Success Managers
You get a dedicated project success manager whom you can contact and consult anytime. The manager will guarantee the timely delivery of projects by leveraging the Scrum methodology.
Testing Consulting
Professional assistance that covers all you need in the testing of your instance. We provide unbiased and fact-based consultation.
Agile Testing Methodology
Our QA experts work in close coordination with developers throughout the duration of your project. This saves you time and money, delivers the maximized value, and provides you the flexibility to make changes anytime during the development process.
Out-of-the-Box Thinking
Instead of just following a defined format, we frequently come up with out-of-the-box ideas and suggestions that add value to your processes.
Trustworthy
We have an NPS higher than 85. Unsurprisingly, over 1,000 companies worldwide—including Fortune 500 firms and SMBs—trust us.
Need help with
QA or got a query? No problem. Our experts are here to help you out
From Our Blog
Your website will be the real MVP if it ...
03 Feb 2020
in
Web Development, Web Development
Having a functional and engaging website...
17 Dec 2019
in
Web Development

Packed with multiple powerful features, ...
17 Jul 2019
in
Drupal, Web Development
Visit Our Blog
Datasheet