Grazitti Interactive - Adobe Silver Technology Partner & Innovate Exchange Partner
Adobe Experience Manager (AEM) is a robust CMS platform that equips your business with everything that you need to win your customers' hearts, minds, and loyalty. Along with powerful capabilities, it can be easily scaled as a Digital Experience Platform (DXP). Leverage best of the two worlds with AEM in your corner and enable your customers with personalized, cross-channel experiences.
As an Adobe-certified agency with 5+ years of experience, we've successfully delivered 20+ projects. We have an extensive team of 50+ AEM experts ready to assist you in implementing and optimizing SEM infrastructure.
From Challenge to Triumph: Some of Our Successful AEM Projects
Our Adobe Experience Manager (AEM) Capabilities
Consulting & Development
Build content-rich, responsive, and interactive AEM websites using our full-scale AEM services, UI/UX strategy, and cloud-based development and deployment expertise.
Migration & Upgradation
Upgrade AEM, migrate your existing CMS to AEM, and AEM on-premise to AMS or AEM as a Cloud service, in a structured process while keeping your data quality intact.
Third-Party Integration
Integrate your AEM website with a wide range of third-party systems including CRM, Marketing Automation, ERP, and Analytics to extend system functionalities.
AEM Testing
Leverage our QA expertise for a wide array of end-to-end testing services to ensure your AEM website, app, or portal is fully-optimized for seamless performance.
Support & Maintenance
Get round-the-clock support from our AEM specialists on all your AEM queries and challenges to address any issues and augment performance to boost ROI.
AEM Managed Services
Ensure smooth functioning of your AMS cloud and leverage AEM capabilities including Analytics, Target, AEM Forms, Assets, and Sites with our comprehensive AEM solutions.
AEM Implementation
Trust us with reliable AEM implementation. Let us assist you with AEM Forms, AEM Sites, Dynamic Media, Brand Portal, Workfront, Component, Templates & Code Development, and Implementation.
AEM Team Augmentation
Get extended support for your AEM endeavors with team augmentation model. We leverage an outsourced development model to empower your team with talented AEM specialists.
AEM Custom Solutions-Adobe I/O, App Builder
Extend AEM capabilities and prevent AEM process overloading by utilizing Adobe I/O services. We build custom AEM solutions that cater to your unique business requirements.
Team Grazitti's AEM Expertise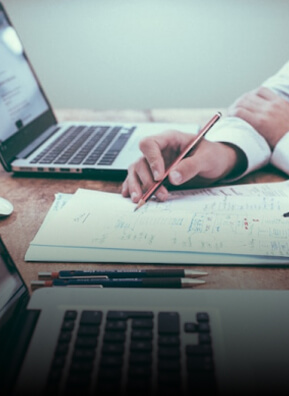 AEM Forms
Create forms based on your end-user's demographics and leverage form prefilling to deliver dynamic experiences.
AEM Sites
Build and manage custom components and templates tailored across different use cases from a central platform.
AEM DAM
Manage and provide multimedia content across devices while assigning metadata to your assets.
AEM as a Cloud
Setup Cloud-powered AEM infrastructure for managing your sites and assets remotely for efficient experiences.
Headless AEM
Integrate AEM with different channels and third-party tools to deliver dynamic content depending on the demographics and statistics.
Get Fast, Reliable, and Scalable AEM Solutions With Us
Our experienced and certified Adobe experts are proficient in building and delivering end-to-end, custom AEM solutions that meet your unique requirements.
Technical Expertise
Creative Experience
Agile & Global Delivery
Commitment to Quality
Strategic Depth
Get Free Consultation With Our AEM Development Experts
Our experts can assist you with
Maximizing AEM's Potential
Crafting Effective AEM Strategies
Streamlining Business Workflows
Creating Immersive Customer Experiences
Don't Just Take Our Word for it!
See what our clients have to say about us.
Wow!! The website looks great! I am VERY impressed with your work, and really happy that we made the choice to come to you!!!
Erin Oberfeld,
Manager,
Web and Email
I wanted to send this note to let you know how I've really appreciated all the fantastic work Grazitti has done for Extole last year. We've never seen such great numbers maximizing our spend in AdWords as well as the increased traffic driven to our site. They have done an amazing job with our account and I'm really looking forward to working with them in 2016!
Jen Gray,
Director of Marketing,
Extole
Right from start the Grazitti team gave us the confidence that we do not need to have a plan B. Once things started rolling – they were able to accommodate a number of requirements that were made by the operating teams within the timeframe.
David Skyberg,
Product Manager,
Ping Identity

Grazitti and Marketo Support have successfully partnered to roll out rich functionality and support Portal. Beyond core development skills to implement business functionally in SFDC Service Cloud and Customer Community, the Grazitti team has been a valued contributor to recommend technology such as Solr text search, workflow optimizations, and web creative design.
Patricia Lughezzani,
Group Vice President, Customer Support & Advocacy,
Marketo Inc.
Leverage Your Business Solutions to the Fullest With Our Custom AEM Integration Services
Bridge the gap between your marketing and DAM teams and get customized workflows to deliver high-quality content with our custom AEM integrations.
AEM Integration with Magento (Adobe Commerce) - CIF
Streamline your content and commerce operations, reduce costs, and accelerate time-to-market.
AEM Integration With Salesforce
Deliver seamless, personalized experiences across multiple touchpoints, including web, mobile, social, and email.
AEM Integration With Adobe Analytics or Google Analytics
Gain insights to measure and optimize your marketing campaigns, improve customer engagement, and drive business growth.
AEM Integration With Adobe Campaign
Create and deliver highly targeted, relevant content and campaigns that resonate with your customers, driving loyalty and advocacy.
AEM Integration With Adobe Target
Test different versions of your content to determine the most effective approach for driving conversions and achieving business objectives.
AEM PIM Integrations and Salesforce Cloud
Manage all aspects of your product information and sales, from product creation and management to order processing and customer service.
AEM Integration With Azure Cloud
Reduce infrastructure costs and improve operational efficiency by leveraging cloud-based services for content management, delivery, and analytics.
AEM Integration With Marketo
Gain a holistic view of your customers to better understand their needs and preferences to nurture consumer relationships with personalized experiences.
AEM Integration With Adobe Experience Platform
Leverage this flexible platform to meet the changing business needs and customer demands for improved agility and competitiveness.
Wish to Automate Your Workflows With AEM Integration?
Upgrade your business processes with our expert-backed custom AEM solutions for utmost scalability and agility.
What is Adobe Experience Manager?
Adobe Experience Manager is a Java-based CMS platform that is used to build websites, mobile applications, and forms. You can integrate it with the existing applications, marketing, and content assets to deliver seamless digital experiences.
What Are the Capabilities of Adobe Experience Manager?
Adobe Experience Manager helps in building and managing responsive websites and designs from a single platform. It can:
Help businesses manage multiple websites across many regions and languages by giving them centralized control.
Provide tools to optimize shopping carts, sync product information from other systems such as ERP, product inventory management (PIM) system, and e-commerce platform, and produce relevant pages from the catalog data.
Help in creating a unified digital experiences across different devices.
Allow businesses to build, manage, and optimize digital assets from a multi-tenant cloud platform.
What Makes Adobe Experience Manager an Ideal Content Management Platform?
AEM capabilities extend beyond a simple CMS. It is a simple but robust platform to build compelling experiences for web, mobile, and IoT. AEM allows you to not only deliver creative digital experiences but also accelerate time-to-market. AEM comes equipped with five modules - Sites, Assets, Mobile, Forms, and Community - which make it a preferred CMS platform for many businesses to build and deliver high-traffic sites, mobile apps, and forms.
What Are Adobe Experience Manager Assets?
AEM assets is a cloud-native DAM application that allows users to manage their digital assets such as images, audio clips, videos, etc. in a web-based repository to deliver and optimize personalized experiences at scale. It lets you manage your digital assets with the power of AI and the scalability of the cloud.
Do You Offer Migration Services From Other Platforms to AEM?
We offer migration services from a plethora of CMS platforms to AEM. Some of the prominent platforms include SharePoint, Drupal, Interwoven TeamSite, Alfresco, Magnolia, and custom and legacy CMS systems.
Can I Build or Upgrade My eCommerce Store With AEM?
Absolutely! AEM allows users to create custom digital experiences. Our team of professionals is proficient in creating custom components, editable templates, and writing OSGI services to meet your specific requirements. We can even implement & integrate third-party APIs and connect digital marketing automation tools such as Marketo, Salesforce, and Marketing Cloud Account Engagement to help manage the data.
Can Your Team Customize AEM to Meet Our Organization's Specific Needs?
Absolutely! AEM allows users to create custom digital experiences. Our team of professionals is proficient in creating custom components, editable templates, and writing OSGI services to meet your specific requirements. We can even implement & integrate third-party APIs and connect digital marketing automation tools such as Marketo, Salesforce, and Marketing Cloud Account Engagement to help manage the data.
How Much Does It Cost to Deploy Adobe Experience Manager Solution?
There are different pricing plans offered by Adobe for AEM based on different criteria. If you are looking for AEM solutions,
get in touch
with us, and we will help you pick a plan that fits your business requirements.
How Much Time Will It Take for You to Migrate My Data From AEM to AMS?
The migration process depends on the volume of existing sites, assets, and resources. It can take a minimum of 20 days or extend up to 3 months. At Grazitti, we have a team of 50+ experienced AEM developers who ensure the timely delivery of projects.
Do You Provide Maintenance Support for AEM Websites?
Yes, we offer complete maintenance and support for AEM websites. Our hourly packages are best suited for people who are looking to outsource specific services.
What Exactly are AEM Integration Services?
AEM integration services are designed to connect Adobe Experience Manager with third-party applications. This integration ensures streamlined workflows and an optimized digital presence. The purpose of AEM integration is to improve customer experiences and provide valuable insights into customer behavior.
Is it Possible to Integrate AEM With Custom Solutions?
Yes, definitely. AEM provides APIs and frameworks that allow our experts to create custom integrations that meet your specific business requirements. With these APIs and frameworks in place, we can integrate AEM with custom apps, third-party systems, and other marketing technologies. This enables businesses to achieve a more tailored and comprehensive approach to their digital strategies and ensures that their systems work together seamlessly and efficiently.
Can I Expect Post-Deployment Support and Maintenance Services for my AEM Site?
We offer round-the-clock AEM support and maintenance services for your AEM site. Our team of experts ensures that your AEM Site runs smoothly 24/7. Our services involve monitoring the site for issues, implementing updates and upgrades, resolving technical problems, and providing guidance on best practices.
Will Your Developers Work in my Time Zone?
Yes, of course. We have a large and experienced team of AEM specialists at your disposal who offer 24x7 assistance.
Got a Question About AEM Services? We're Here to Answer!