Get Your Extended Marketo Team
650+ Marketo Customers Served
300+ Years of Marketo Experience
Key Marketo Services We Offer
Strategy & Roadmap
Leverage our expertise to build a well-thought strategy and a roadmap for lasting success with your Marketo Implementation.
Training & Education
Develop your in-house team capabilities by providing them extensive yet pragmatic marketo training. Choose from virtual or onsite options.
Implementation & Integrations
Ensure your Marketo instance is launched with zero interruption and quick road to ROI. Seamlessly integrate it with your eco-system.
Analytics & Reporting
Unravel the true impact of marketing by building reports and dashboards ranging from operational to CXO focussed analytics.
Sales & Marketing Alignment
Empower your sales and marketing teams with automation possibilities like scoring, lead lifecycle modeling and analytics.
Demand Generation Scale
Grow and optimize marketing campaigns to ensure demand generation stays ahead of the plan and competition.
Marketing Operations
Build and maintain your marketing operations using our best practices based approach. Scale your extended team as your business requires.
Marketo Instance Health Improvement
Maintain the health of your Marketo instance by keeping it free from duplicate records and audited for possible enhancements.
Our Customers Love Us

Over the past 8 months, the Grazitti team played an instrumental role in our marketing automation process from optimizing our Marketo instance to deploying nurture campaigns to troubleshooting technical obstacles that seem to arise every once in a while. They have truly become a valuable extension of my team that allows me to scale when needed.
Genevieve Cross,
Director, Demand Generation,
Cloudbees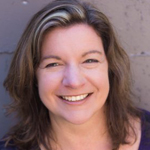 The Grazitti Interactive team understood what we needed to improve our Marketo usage, gave us a plan to fix it, and completed the work very quickly.
Kris Bondi,
VP of Marketing,
Cloudwords
Just wanted to shoot you note (for the second time) and let you know how much we (l) appreciate your Marketo team's help and dedication. The team Grazitti is the great asset to us and Is always willing to help regardless of the day or time.
Ryan Smith,
Sr. Manager, Marketing Operations,
Alteryx

I really admire the team hard work, dedication, and sense of responsibility. It's also been very easy to approach the team, even during late hours, which I appreciate very much.
Yogesh Kapoor,
Director, Enterprise Applications,
Mobileiron
Trusted Industry Partners
Some of Our Work
Optimized lead journey for increased conversions and higher revenue
Implemented a referral program, de-dupe solution & subscription center to increase revenue on Marketo investment
Designed & developed customized Marketo assets for better targeted marketing campaigns
Developed customized, targeted assets like landing pages, forms & mailers in Marketo
From Our Blog
Integrating Eloqua and Salesforce can he...
14 Feb 2020
in
Marketing Automation
With more than 2,50,000 merchants across...
22 Jan 2020
in
Magento, Marketo
"What we call the beginning is often t...
14 Jan 2020
in
Inbound Marketing, Marketing
Visit Our Blog
Our Videos
Solutions
Setup and Implementation
Marketo account with website servers
Marketing campaigns migration from old platform
Marketo solutions as per your requirements
Data fields for managing custom data
Creating effective marketing and reporting processes
Lead capture forms integration with the main site
Development
User details and assets customization
List Import Process Optimization
Social Sign-in Implementation
Responsive Resource Centre in Marketo
Dynamic content for email and landing pages
Webhooks, SOAP API, REST API and JavaScript implementation
Design
Responsive landing pages and email templates
Easy to edit and customize multi-column design templates
Responsive custom form styling
Tailor-made webinar videos and content assets
Engaging online ad campaigns
A/B Testing and design optimization
Lead Management
Lead information mapping
Lead fields, rules and, profiles configuration
Lead funnel stages
Lead velocity tracking
Auto assignment process in your CRM system
Data audit, append, cleansing and enrichment needs
Lead Engagement
User engagement engine and workflows
Programs with smart lists, rules, and triggers
Lead lifecycle and accelerator campaigns
Progressive profiling and multivariate testing
Email Preference Center
GDPR Compliance Implementation
Lead Nurturing
Behavioral and demographic lead scoring
Sales insights and alerts
Lead recycling campaigns
Implement demand waterfall and RCM
Lead nurturing campaigns
Lead Routing & Qualification
Reporting & Metrics
Custom campaign and program specific reports
Reports, notifications, and subscriptions management
Best Practices based dashboards
Auditing and ROI calculation models
Revenue cycle analytics (RCA)
CMO & Operational Dashboards
Advanced Activities
Dynamic content for all marketing assets
Resource centre in Marketo
Marketo engagement streams
Advanced JavaScript and JQuery customization
Custom web API integration & form building
Multi-channel marketing operations