Why Choose Oracle Eloqua?
Oracle Eloqua is a leading marketing automation platform designed to assist businesses to create, deploy, and manage marketing campaigns with ease.
Choose Oracle Eloqua to streamline your marketing processes, drive revenue growth, and engage with buyers more effectively.
As an Oracle Eloqua service provider, we can assist you to harness the full potential of this platform and achieve your marketing goals. Our team of experts can provide end-to-end implementation, customization, and optimization services tailored to your business needs.
Oracle Eloqua offers a comprehensive suite of built-in features that can help businesses to:
Maximize the Value of Your Oracle Eloqua Investment
Enhance Your Marketing Strategies and Accelerate Your Business Growth With a Comprehensive Oracle Eloqua Instance Audit.
Transform Your Marketing Operations With Expert Oracle Eloqua Services
---
---
Elevate Your Strategy With Top-Tier Oracle Eloqua Implementation Services
Our team of experts can help you with everything from initial setup and configuration to ongoing support and optimization. They work closely with you to understand your business objectives, goals, and challenges to create a tailored implementation plan. Our Oracle Eloqua implementation services can help you to:
Streamline Your Marketing Processes
Improve Lead Generation
Boost Conversion Rates
Accelerate Business Growth
Error-Free & Result-Driven Oracle Eloqua Implementation
Integrate Eloqua to Your Technology Ecosystem and Combat Data Silos
Streamline Your Marketing Operations With Oracle Eloqua Integration
Integrating Eloqua With your existing tech stack (be it CRMs, CMSs, social media platforms, and more) makes each platform much more useful. A well-integrated tech stack allows the strengths of one system to complement the strengths of others, manage data effectively, and reduce manual efforts. With our Oracle Eloqua integration services, you can:
Streamline Your Marketing Efforts
Gain a 360-Degree View of Your Customers
Create Personalized and Targeted Campaigns
Automate Repetitive Marketing Tasks
Improve Your Marketing ROI
Bridge the Gap Between Your Marketing and Sales Teams With Oracle Eloqua
We empower businesses to drive growth by optimizing their marketing and sales processes. With our expertise in Oracle Eloqua integration, implementation, and customization, we enable businesses to generate qualified leads, increase conversions, and boost customer engagement.
Make the Switch to Oracle Eloqua for Better Marketing Results
Migrate all your data to the industry-leading marketing automation platform, Oracle Eloqua and accelerate your marketing success. Keep migration challenges at bay, with our Eloqua experts. They ensure that your data is securely transferred and accurately mapped to the right fields within Eloqua. With our expert-led Eloqua migration services, you can:
Better Manage Your Data
Create Secure Data Backup
Personalize Communication
Improve Lead Quality
Migration to Oracle Eloqua Made Easy
Expert Guidance and Support to Optimize Your Use of Eloqua
Customized Oracle Eloqua Onboarding Services to Fast-Track Your Marketing Goals
Opting for Oracle Eloqua is only one step towards marketing success, but to fast-track your marketing goals, you must get up and running quickly with the platform.
To navigate any complexities and customize it to meet your specific business needs, you need the right Oracle Eloqua partner. That's where our professional Oracle Eloqua onboarding services can enable you to:
Implement & Configure Eloqua Effectively
Automate the Lead Nurturing Process
Track Marketing & Sales Performance
Scale-up Your Business Operations
Harness the Power of AI to Deliver Customized Campaigns to Your Customers
Our Oracle Eloqua AI services can optimize your marketing efforts by creating intelligent campaigns and identifying customer behavior trends. We can enable you to make data-driven decisions and improve your overall marketing strategy. Our Oracle Eloqua AI services can help you to:
Improve Lead Scoring and Prioritization
Enhance Personalization and Segmentation
Better Understand Your Customer's Behavior and Preferences
Higher ROI From Marketing Investments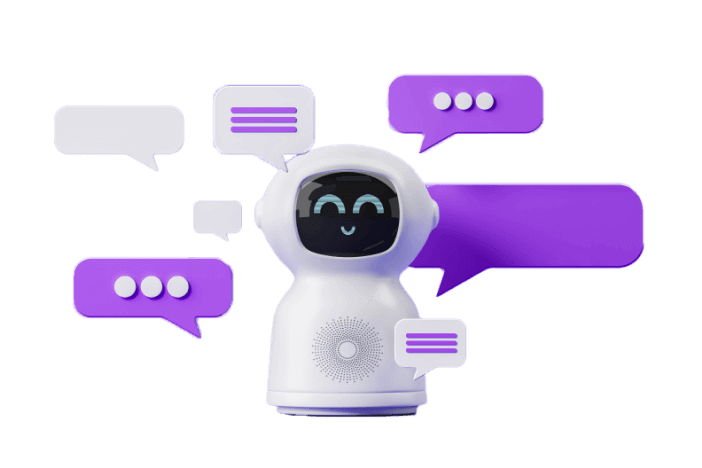 Use AI to Uncover Powerful Insights About Your Customers and Campaigns
Boost Your Eloqua Instance's Performance With a Comprehensive Audit
Identify areas for improvement with best practices and reduce the risk of errors and downtime. By conducting a thorough analysis of the Eloqua instance, you can gain valuable insights into the effectiveness of marketing campaigns, data quality, and system performance. Our professional Oracle Eloqua audit services will enable you to:
Make Data-Driven Decisions
Improve Your Instance's Performance
Achieve Better ROI
Enhance the Customer Experience
Leave No Stone Unturned in Unlocking the Full Potential Oracle Eloqua
Other Popular Oracle Eloqua Services That We Offer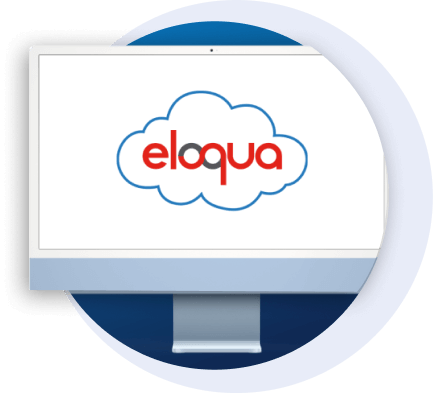 Lead Scoring & Nurture Setup
Email & Landing Page Development
Here's What Customers Have to Say About Us
A dedicated team with a can-do attitude
This is the second company I've worked with Grazitti at and both experiences have been positive. Their team is able to turn around our requests very quickly and has provided good best practices from their work with other clients. I'd recommend them for the Marketing services.
Services provided
Email marketing, full inbound marketing services, and marketing - other
Rida Khan
Financial Services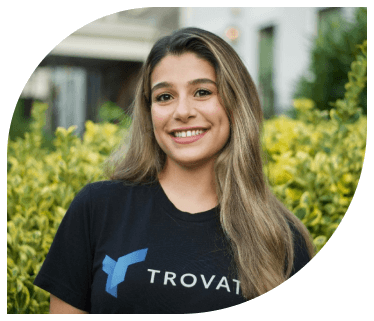 A dedicated team with a can-do attitude,
Grazitti always come through A+++
It is a pleasure to work so closely with the Grazitti team. Grazitti has helped develop, design and manage our website and travel portal. Grazitti always meets and exceeds our deadline and timeframes. Grazitti was able to provide clear and easy how-to instructions to make any changes on our back end. At the end of the day the Grazitti are amazing.
Services provided
Content creation, email marketing, website design, website migration, website development, help desk implementation, and knowledge base development
Mat Yorke
Sports
Grazitti always come through A+++,
Excellent Experience with Team Grazitti
…The experience of working with the team has been frictionless. All the members of the team are proficient in their domain and also go out of the way to solve a problem. I look forward to continuing working with them.
Services provided
CRM implementation, customer marketing, email marketing, paid advertising, and customer support training
Hrishikesh Kunte
Insurance
Excellent Experience with Team Grazitti,
Grazitti team is a top class all rounded partner
…Grazitti has hit the ground sprinting! They have adapted quickly to our business processes, and in under a month have successfully executed multiple key projects with tight deadlines. The team is extremely knowledgeable & efficient. We are excited to work on future projects and will definitely refer more customers to them…
Services provided
SEO, Sales and Marketing Alignment, Sales Enablement, Custom API Integrations, Full Inbound Marketing Services, and others.
Krishna Shah
Information Technology Services
Grazitti team is a top class all rounded partners,
Why Choose Grazitti as Your Oracle Eloqua Service Provider?
We've been delivering professional Oracle Eloqua services and growth strategies for customers in the manufacturing, B2B tech, healthcare, financial, and SaaS space. From a successful Oracle Eloqua implementation to smooth onboarding, we offer a comprehensive individualized strategy. The Oracle Eloqua consultants at Grazitti assist businesses in transforming RevOps and developing tailored solutions for their unique business challenges.
We're with you every step of the way!
We Automate the Pain Away
We'll help you deliver the best version of you by automating and streamlining sales enablement processes.
---
We're Your Extended Team
With a combined experience of 100+ years, we have expertise in providing tailored solutions to meet client requirements.
We're Your Success Partner
We are a top Eloqua service provider and take pride in our expertise & ability to provide exceptional solutions.
We're Available Anytime, Anywhere
Get 24×7 customer support from Oracle Eloqua experts with extended on-shore support for better customer experience.
What's New in Our Oracle Eloqua Content Block?
Curious to Know More?
Here are Some Frequently Asked Questions
01. What is Oracle Eloqua?
Eloqua is a marketing automation software as a service (SaaS) platform powered by Oracle. It helps you to optimize your cross-channel marketing campaigns and upgrade your marketing operations by aligning sales and marketing.
02. What you can do with Oracle Eloqua?
With Oracle Eloqua, you can create attractive, responsive emails, landing pages, and forms that offer customized journeys depending on visitor data from prospects. Without any HTML or CSS knowledge, you can quickly build mobile-friendly versions of your emails and landing sites.
03. How can I get started with Eloqua?
To get started with Eloqua, you can sign up for a free trial account and explore the platform's features and functionalities. Additionally, if you need further guidance, you can schedule a call with our experts who can help you get started with Eloqua.
04. How is Oracle Eloqua different from other marketing automation platforms?
Oracle Eloqua offers advanced lead scoring, seamless integrations with marketing tech, and robust analytics for data-driven decision-making. This makes it a top choice for businesses looking to streamline their efforts and drive revenue growth.
05. Is Oracle Eloqua marketing automation easy-to-use?
With Oracle Eloqua Marketing Automation's user-friendly, adaptable reporting features, you can effectively track and assess the business impact of your marketing efforts.
06. What are some of the features of Eloqua?
Oracle Eloqua offers powerful features such as email marketing, lead management, campaign management, and reporting/analytics. It also provides integration with other marketing tools and CRM systems.