Let's mind drift to the time when our inboxes used to get bombed with spam messages, unwanted ads, and cold calls. There just wasn't any stopping them!
But since then, the marketing landscape has changed considerably. Ad retargeting has picked up pace and research suggests that the average CTR of retargeted ads is 10 times higher than those of the ads that we're least interested in opening.
Today, to gain customer attention and improve traction rates, organizations are adopting new advertising methods that not only address the needs of the audience but are in line with their marketing strategies.
How, you ask? Enter – data-driven advertising.
With ads becoming more informative and sophisticated, targeting is the latest trend that companies are eyeing. Let's take a deeper look at everything that there is to data-driven advertising.
What is Data-Driven Advertising?
"Numbers have an important story to tell. They rely on you to give them a clear and convincing voice." – Stephen Few
Data-driven advertising is all about using CRM integration, AI, machine learning, and automation to refine and accelerate communication with customers.
Data-driven advertising expedites the message delivery process across different channels and empowers you to better understand the customer's needs.
You can use stored customer data like customer behavior, buying patterns, and preferences to deliver a more personalized experience to them by striking meaningful conversations.
4 Tips to Create Engaging Ads With a Data-Driven Approach?
Curating data-driven advertisements that are highly engaging and convert better is not rocket science. Targeting the right audience requires a strong data and analytics foundation. Here are four tips that will help you create compelling ads backed by a data-driven approach:
1. Dynamic Content Personalization: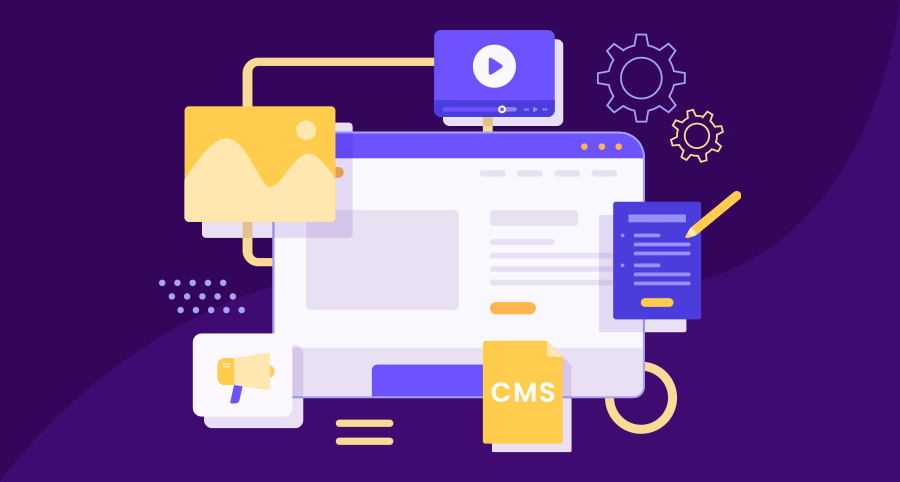 Websites nowadays have loads of visual aspects. The intention is to grab the user's attention but that doesn't mean that all information has to be presented to the target readers in the same way. The information can be customized as per your customer's expectations. This is where data comes in handy. With data, you can curate dynamic content that will keep the visitors interested. The main benefit of delivering dynamic content through personalization is that you are able to create a more engaging experience for users, guiding them throughout their buying journey.
2. People-Based Measurement:
The conversion funnel today contains numerous touchpoints that are hard to track. And the buying journey of informed consumers today is not linear. They use different devices to interact with you but still expect a seamless and consistent experience. One way to decode this is by using people-based measurement. Using this technique, you can identify unique patterns and easily track engagement across different devices. Also, you can measure ROI on different channels, track our reach, and measure interactions.
3. Increased Programmatic Media Buying:
Programmatic advertising can be defined as the comprehensive use of automation and technology for purchasing digital media. In the process, algorithms based on user interactions and data insights are used to render ads to the target audience as per their interest in real-time. Programmatic buying allows advertisers to get direct revenue from different channels. You can also optimize your ads with this technique as per the prevalent market forces.
4. Right Tools and Techniques:
It is obvious that you have your own ways of tracking views, traffic, and conversion, but ever-evolving advertising trends don't let the advertising landscape stay stable. These fluctuations have a direct impact on the authenticity of the metrics which may hamper engagement. There's no point in curating data-driven ads that your target audience is not seeing. Therefore, it is of utmost importance to verify the numbers and deliver the right data to your audience. There are certain tools and techniques like third-party verifications, deep metrics search, etc, that can help you in looking for the right data and craft highly engaging data-driven ads.
Data is the driving force that helps curate an advertising program that's realistic and sophisticated. Adopting a data-driven approach is a great way to market your products/services smartly and reap increased ROI. With data in your corner, you can eliminate the whole process of making assumptions and frame concrete ads that actually address your prospect's needs.
Examples of Ad Tools That Marketers Should Use For Effective Data-Driven Advertising
If you wish to adopt a more data-driven approach to your advertisement initiatives, here are some tools to kick-start your advertising campaigns:
Analytics
Custom Ad Metrics
Audience Geo-Targeting
Deep Metrics Tracking
CRM Integration
The most important, and often ignored, aspect of creating engaging advertisements is the lack of visibility into data-driven techniques. Without this, it becomes difficult to obtain consumer insights and extract conversion rates. It is, thus, essential to utilize the right information to target the right audience and take your data-driven advertising initiatives a level up.
Data-driven advertising enables you to get a clearer picture of your customer's journey and their needs. Also, with data-driven advertising strategies, you can learn more about customer attributes and gain meaningful insights into their experiences, usage, and preferences. To add to this, you can experience immense ease in identifying customer pain points and curating personalized strategies.
Wish to carve an impact on your audience with impeccable advertising? Talk to us!
Team Grazitti is committed to delivering best-in-class solutions to all your marketing worries. Take your marketing game to the next level with us. Drop us a line at
info@grazitti.com
and we'll take it from there.
What do you think?