Motion graphics have become an efficient way to fuel the marketing needs for different products and services. That is why most businesses are now moving towards this interactive medium. With a global lockdown in order, animated and motion graphics are going to occupy a much larger marketing space.
Motion graphics are a fantastic medium to tell a story about any product, whether it's features, benefits, product overviews, tutorials, walkthroughs, etc.
Let's take a look at a few motion graphic design trends:
1. Use of Primary Color Palette
The use of colors should be limited in animations. Our experience tells us that simple graphics with only primary color tones are more engaging. Also, a viewer can easily connect with the story if the elements/shapes are used with precision. When we talk about precision, it covers aesthetics and simplicity with only primary color tones. The mixture of color tones, aesthetics, and simplicity engages the brain and keeps the viewer focused. It might get difficult for the illustration artist to reveal the mood of the character/shape, but limited color tones improve the appeal and make the animation more engaging.
2. Use of Shapes, Lines in Illustrations
Shapes and lines play an important role in defining the overall look and feel of the animation. The lines should be used in such a subtle way that the shapes look distinctive and appealing. Lines also act as strokes, so it is important to use them carefully.
These days 'hairlines' are trending quite a lot. A 'hairline' adds a unique essence to the graphics in animations.
3. A Mix of 2D and 3D Animations
A mix of 2D and 3D animations has been a regular trend in the past and is used tremendously in video production. This is the combination that works all the time. A mixture of small 3D effects inside 2D animations always provides for an enjoyable experience and adds some realism too. Most marketing folks use this sort of realism in their marketing assets in order to boost engagement. Even though 3D animations are time-consuming, the use of small animations can add great value to videos as well as to your marketing effort.
4. Typography
One of the biggest challenges that marketing teams face is creating clear and legible marketing collateral. This is where typography comes in. It is especially helpful in small SMM advertisements. But when it comes to animation and motion graphics, kinetic typography takes the prize.
A kinetic typography style animation can be seen in brand logos, mobile apps' cover screens, product commercials, SMM ads, and many other places. The text can be twisted and stretched manually as well as with the help of plugins in Adobe After Effects. It looks interesting and engaging if it is used creatively.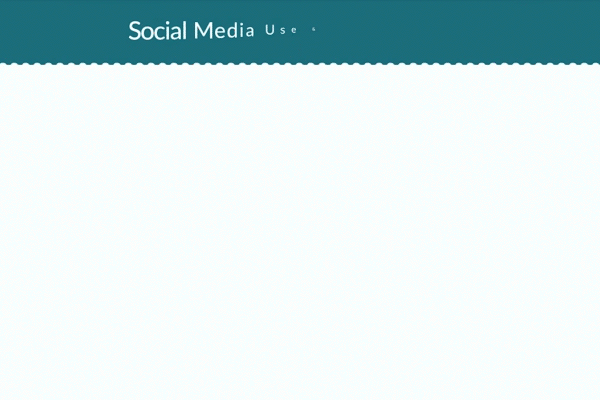 5. Morphing
This is an effect that has been used for many years and has gained a lot of credit. Morphing implies changing shapes into other shapes or text into shapes. This is a useful effect that can help create awesome, meaningful shapes.
From an engagement perspective, it's a boon to the web industry. Not only does morphing allow you to create animations that keep users engaged, but they also help your website rank higher on search engines.
6. Animated Loaders on Cover Screens
Animated loaders are one of the best ways to engage users on a website. It can be a logo that can be animated as a loader. The animation can talk about the nature of the business or the unique selling proposition through animated vector art. Animated loaders boost confidence in users and retain them on the pages.
Animated logos can impact branding as they can talk about the brand's tendency to innovate, adapt, and deliver something unique to customers. Such types of animations have been used widely and have gained positive feedback.
Conclusion
Animation and motion graphics are going to impact marketing in 2020 with a significant increase in digital traffic. As events have been canceled, there would be fewer physical meets. This is where, with the help of video production and evolved new techniques, different ideas can be shared visually.
Need help with animated and motion graphics? Contact us.
At Grazitti, we have a team of expert designers and animators that can help you with all your design and motion graphics needs. Feel free to drop us a line at
[email protected]
for more information.
What do you think?