MadCap Flare is a powerful content management application used to create, manage, and publish content in a wide variety of formats, languages, and devices.
It has lots of features that make the content management application unique and more powerful than other content creation tools.
MadCap Flare's features include individual XML editor, single-sourcing, multi-channel publishing, importing a rich variety of content, responsive layout, content management, source control support, integrated cloud-based editing, publishing and more.
Let's take a look at these features in more detail:
XML Editor
Flare has both an HTML and XML editor, but the XML Editor is the primary editor. It helps edit content in an easy way. With the XML editor, users can edit and manage various types of content. The XML editor also has an environment similar to MS-word.
Multi-channel Publishing
MadCap Flare allows you to publish your content with one click of a button. Flare also enables you to publish content in multiple formats with a single set of source files. The formats are responsive, web, print, desktop, and mobile.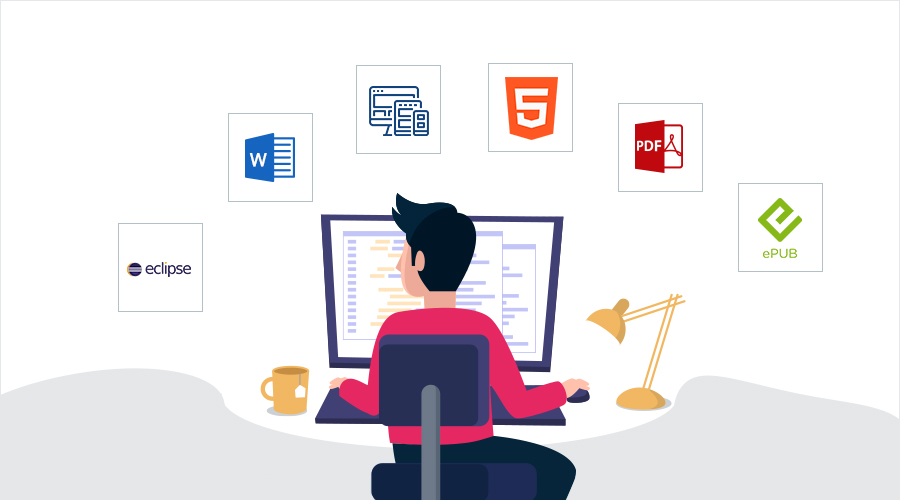 Single Sourcing
Another powerful feature in MadCap Flare is single sourcing. This helps users to reuse content, and produce multiple outputs from the same set of source files. The tool enables you to single source projects in multiple ways, from topic-based authoring to snippets, variables, conditions and much more.
Topic-based Authoring
In Flare, topic-based authoring has maximized the reuse of content. Reusing content means that XML content manages all the information and allows personal information to be structured dynamically.
Content Import
MadCap Fare enables users to import a number of different content types. You can import content into your project from MS-Word, PDF, HTML, DITA, RoboHelp, and FrameMaker, etc.
Responsive Layout
Flare supports responsive layouts. You can manage your content on desktop, tablet, and mobile. The responsive editor helps users manage the layout without any coding knowledge.
Source Control Support
Madcap flare supports the Source Control application to manage content and project files. Flare provides integrated support for applications such as Git, SVN, TFS, Microsoft VSS and Perforce etc. It also has its own source control named Madcap Central.
MadCap Central
Madcap Flare's integration with MadCap central allows a strong cloud-based platform for content and project management. This enables you to upload projects, import projects from other users, assign users to specific projects, set project statuses, receive notifications for activities and much more.
MadCap Flare is an all-around solution for technical writers and content developers. To use Flare you don't have to be proficient in HTML/CSS or any other technology. Without any technical knowledge, MadCap Flare makes it easy to manage your content with mind-blowing features.
Want to know more about our MadCap Flare services? Contact us.
At Grazitti, we have experience in customizing knowledge bases, help docs, manuals and more using
MadCap Flare
. For more info, send an email at
info@grazitti.com
.
What do you think?