Multilingual knowledge bases (KB) have proved to be a godsend for organizations looking to personalize support/service experience and delight their customers. As the name suggests, a multilingual KB is a global knowledge base to serve customers in their native language.
Why a Multilingual Knowledge-Base?
A multilingual knowledge base (KB) is a must for organizations operating in different countries. It can help them to serve their customers from around the globe, from a single source, ensuring that the required information is available in their native language, thereby, helping companies deliver a more personalized experience.
In a survey, 72 percent of businesses said that providing support in a customer's native tongue has increased their satisfaction with customer support.
So, having a multilingual KB is the need of the hour but only a few companies serve their customers in languages other than English. The primary hindrances are:
The system they use doesn't offer multilingual support
The need for a language expert for the translation of articles/documents
The whole process requires more budget
However, all the said problems are nullified in the case of a next-gen platform like Salesforce Knowledge.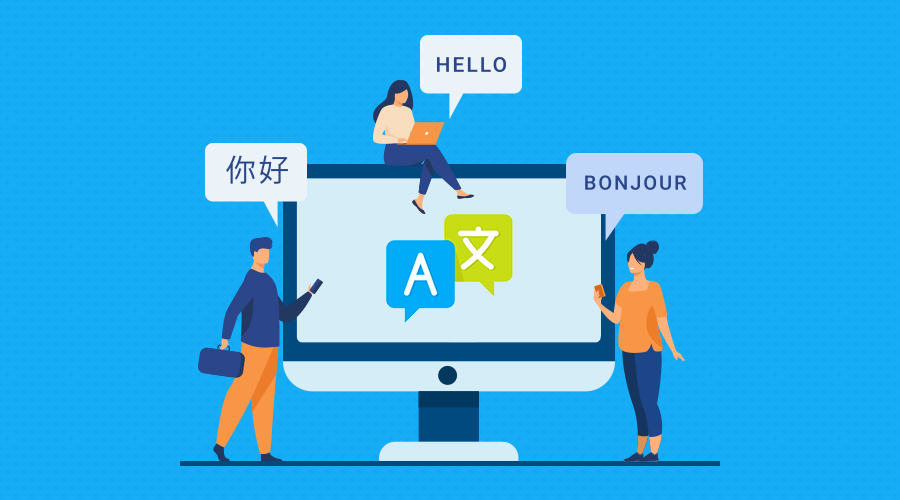 There are two scenarios that come into the picture:
1. Both the online community and KB are from the same provider
In this scenario, where both your online community and knowledge base are from the same provider as Salesforce, Zendesk, etc, it is a straightforward process.
You just need to enable it and then set up the processes for translation and approvals based on your business operations. You can use tools like Google APIs for auto-translating the articles into different languages. Now, the whole process can either be manual or automated based on your preference.
Let's share with you a similar success story of how we helped a customer set up a multilingual knowledge base.
The Success Story
An American MNC based out of Austin, TX was looking to enable a multilingual knowledge base. Their community was hosted on Community Cloud and were using Salesforce Knowledge for their KB.
They sought our assistance for enabling a multilingual KB. Since Salesforce offers multilingual support, we enabled it and set up the process for translation and approvals. To help them avoid the manual effort involved in the process, we automated the whole process.
Download this case study to know the details of how we helped the customer.
2. Both the online community and KB are from different providers
Now, in this scenario, things get a bit more complex. The first thing that we need to make sure of is that there is a robust integration in place between both tools.
In case the integration is there, things become a tad easier because the data syncing is already set up. If not, it requires to set up the data syncing in the required data structure (between the KB and community).
But before that, it requires setting up the process for translation and approval. Following which the data syncing is enabled from the KB to the community.
This is something more complicated, so it is advisable to seek expert help in this process. Otherwise, it could be all chaos.
To conclude, we have covered every bit of information and explained to you the scenarios involved in enabling multilingual KB. Now that the cards are laid on the table, it's your turn to play them right.
Need help with setting up a multilingual KB in Salesforce? Get in touch with our experts.
Our team of cloud architects, Salesforce consultants, and product support specialists have extensive experience working with the Salesforce platform and its products. For any queries, write to us at
info@grazitti.com
.
What do you think?