With Drupal 9 slated to be released in June 2020, the Drupal community has around 11 months to go. So, before it maps out a transition plan, now is the time to discuss what to expect from Drupal 9.
You must be wondering:
Is Drupal 9 a reasonable plan for you?
Is it easy to migrate from recent Drupal versions to the new one?
This blog post has all your questions answered.
Let's see the major changes in Drupal 9
The latest version of Drupal is said to be built on Drupal 8 and the migration will be far easy this time.
Updated dependencies version so that they can be supported
Removal of deprecated code before release
The foremost update to be made in Drupal 9 is Symfony 4 or 5 and the team is working hard for its implementation.
Planning to Move to Drupal 9?
With the release of Drupal 8.7 in 2019, it has optionally supported Twig 2 that has helped developers start testing their code against the version of Twig. Drupal 8.8 will virtually support the recent version of Symfony. Ideally, the Drupal community would like to release Drupal 9 with support for Symfony 5, that is to be released at the end of 2019.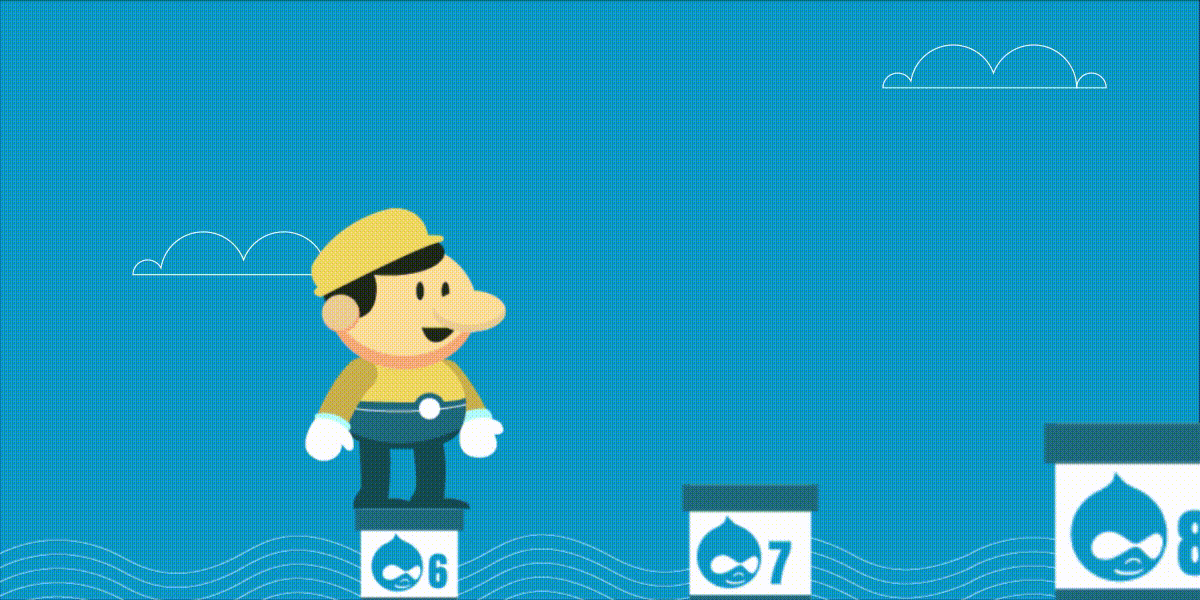 If you are already using Drupal 8, the best advice is to keep your site up to date. Drupal 9 is an updated version of Drupal 8 with the updates for third-party dependencies and depreciated code removed.
Ensure that you are not using any deprecated APIs and modules and wherever possible use the recent versions of dependencies. If you do that, your upgrade experience will not encounter any problems.
Since Drupal 9 is being built within version 8, developers will have the choice to test their code and make updates before the release of Drupal 9. This is an outstanding update and was not possible with the previous versions of Drupal!
So, where are you in the Drupal journey?
Here are some scenarios to support your migration process:
Are you on Drupal 6?
You are way behind! . We strongly suggest you move to Drupal 8 as soon as you can. Migration from 8 to 9 will be straight forward. Drupal 8 includes migration facilitations for Drupal 6 which probably won't be included in Drupal 9. While there is a possibility that there might be some contribution modules available, but it is better to be safe.
Are you on Drupal 7?
Both Drupal 7 and 8 support will end by 2021. Since the release of Drupal 9 is set for June 2020, you should plan your upgrade and go live. If not migrated by the required time, your website may be vulnerable to security threats. Since Drupal 7 to 9 are similar to new development, you just need to consider the timeline involved.
Are you on Drupal 8?
Great work if you are already on Drupal 8! For you, it would be easier to move to the next major version with zero effort.
The big difference between the last version of Drupal 8 and the first order of Drupal 9 is that of deprecated code being removed. You just need to check that your themes, modules, and profiles don't include any such code. So, there's no need to worry about migrating your content at all!
Want to know more about Drupal and its migration process?
What do you think?