Marketers, what is keeping you up at night? If I guess correctly, it is how to keep your leads engaged for converting them into long-term consumers. The two tools of choice for lead nurturing are – email marketing and marketing automation platforms.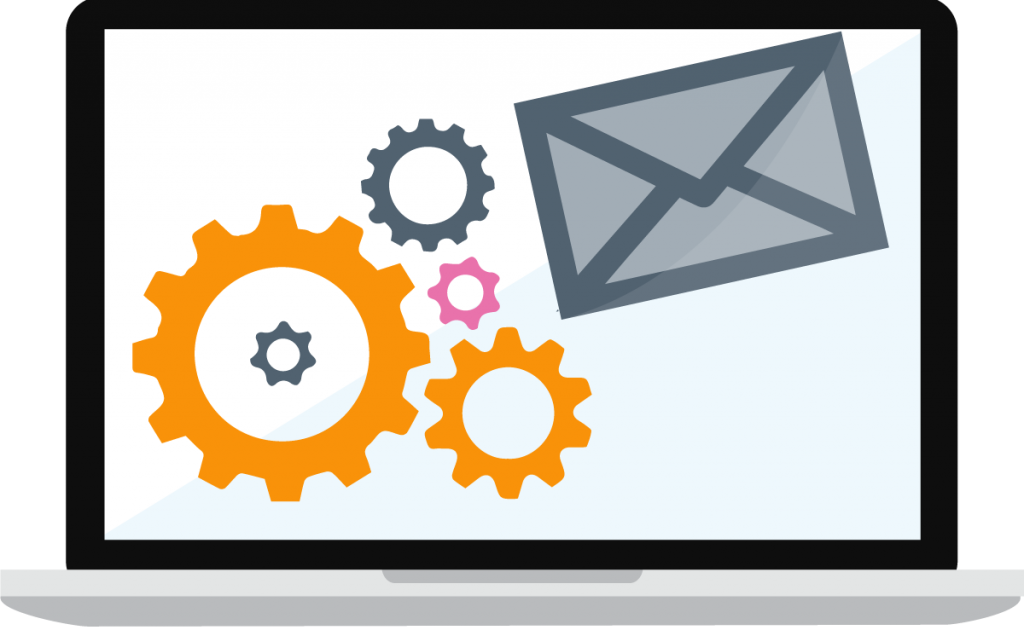 Since early 1990s, you have been using email-marketing platforms and they are doing well. Presently, 81% of you use emails as the preferred medium to communicate with the leads. However, with email marketing, things to consider are number of emails, frequency, and so on.
With the advent of Facebook, Twitter, LinkedIn, and so many other platforms, consumers have a lot of choice when it comes to researching about your brand. Conversely, for you there are so many channels where you can connect with the customers. Nevertheless, automating, creating, and tracking progress for such a multi-channel approach is a little complicated. To ease your life marketing automation was developed. It has become the tool of choice for many businesses and by 2015; almost 50% of the businesses will adopt marketing automation.
So, what is it that is making marketing automation so popular? Look at this table below.
Email Marketing Vs. Marketing Automation
| Features | Email Marketing | Marketing Automation |
| --- | --- | --- |
| Lead capture | | |
| Basic segmentation | | |
| Email templates | | |
| Create & send emails | | |
| Programming Language | | |
| Create & send emails | | |
| Automation & triggers | | |
| Reporting & analytics | | |
| Mass email delivery | | |
| Email campaigns | | |
| SEO management | | |
| Web behavior capture | | |
| Resource management | | |
| CRM integration | | |
| Behavior-based segmentation | | |
| Social media management | | |
| Lead Scoring | | |
| Multi-channel campaigns | | |
Advantages of Marketing Automation over Email Marketing
Marketing automation does what email marketing has been doing, but it goes above the basic automation. It helps you analyze visitor behavior across channels, manage resources much more efficiently, and plan lead scoring. Other advantages of marketing automation are:
1. Generates more revenue – With features like lead scoring in marketing automation you can track the activities of leads through the entire buying cycle, thus letting you determine the success of your marketing campaigns. This results in improved evaluation and better marketing decisions
2. Better alignment in sales and marketing department – With an evolved buyer cycle it is crucial that, leads be routed to the right reps quickly. For example, lead scoring helps sales rep identify the best strategy to close the sale. Since the entire process is fully automated, marketing folks can adjust the quality and quantity of leads being funneled at any time, as per the sales people's needs. Read our detailed post on integrating sales and marketing to boost revenue growth.
3. Integrated marketing – Marketing automation integrates all of your campaigns. This enables you to easily and quickly change what is not working. In addition, automated and integrated campaigns help in providing consistent user engagement.
4. Effective landing pages – Attractive landing pages can be created easily without any IT assistance. Landing pages are most effective when it comes to conversions, generating and tracking lead activity.
5. In-depth reporting – MA provide in-depth reporting that goes beyond basic metrics such as open, click rates and so on. Through deep integration with your CRM, it allows you to track all the activities of your leads
Both email marketing and marketing automation are excellent tools to help companies achieve their marketing goals. However, before making the investment in either one of them, it is important to define marketing goals to understand which system will be most effective. If you are looking for a tool that is more comprehensive and is multi-channel capable, MA platform is the best choice. However, if you are looking for a basic automation tool for only automating emails because you prefer email as the sole way to connect with your customers, we suggest you choose email marketing.
About Grazitti™ Marketing Automation Services
Grazitti™ helps you streamline your email marketing and marketing automation platforms by leveraging expertise, dedicated teams and by providing cost effective quick turn-around. To know more drop a line at info@grazitti.com
References:
What do you think?